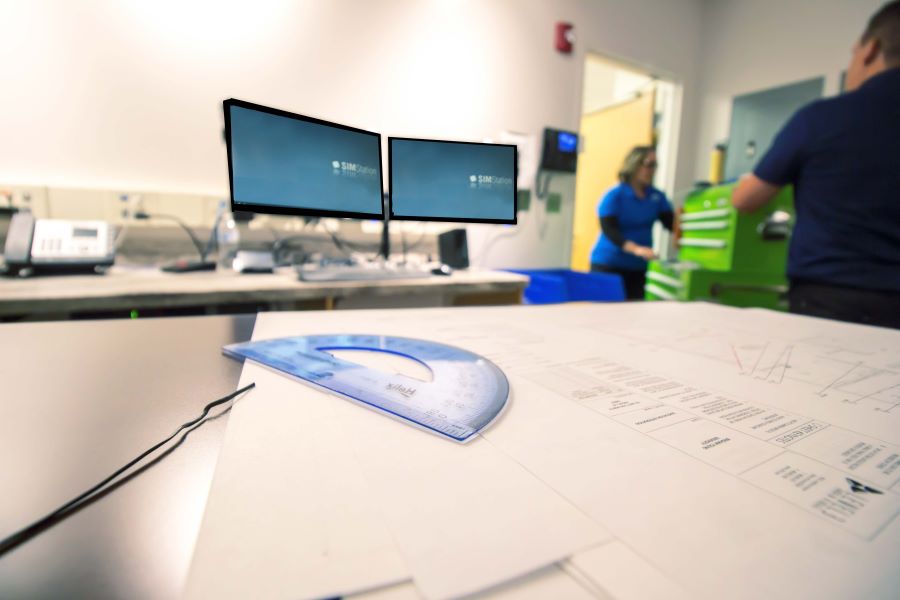 Planning a Medical Sim Lab Build: What You Need to Know
Learn the who, what, where, when, why, and how of sim lab builds
Using simulation for medicine and healthcare education is at the forefront of healthcare technology applications in universities and training hospitals across the United States. Medical simulation labs are sophisticated educational tools that help prepare our future doctors and nurses for a safe and confident entrance to the world of medical care.
Planning and building a new healthcare simulation lab (or remodeling an existing one) is a complex process with several moving parts. Your facility's goals and objectives, space limitations, equipment needs, and more must be addressed early to ensure the final product meets your expectations and can fulfill your program goals.
Below, we outline key considerations to keep in mind during the planning stages of a medical simulation lab for your facility in New York, City, NY, or worldwide.
SEE ALSO: 3 Ways a Healthcare Simulation Lab Adds Value to Your Institution
Primary Stakeholders
Building a new simulation lab or revamping an existing one requires input from several stakeholders.
IT department. IT needs to be involved from the very first meeting. Level 3 Audiovisual's SIMStation simulation systems are housed on purpose-built computers that require specific protocols to maintain. Before the lab is built, we'll need to work closely with IT to determine lab management roles, update and maintenance protocols, network access, and security. You can learn more about the importance of IT's role here: The Role of IT in Managing a Healthcare Simulation Lab.
Process managers. Your process users are the simulation technicians, program directors, schedulers, and anyone responsible for designing simulation scenarios and running the lab smoothly. These stakeholders need to understand how the system works and how to use the simulation and manikin software to develop scenarios.
End-users. Finally, don't neglect your end-users — the students, teachers, and faculty members who will be using the lab every day. They'll require training and demo sessions to practice using the sim software and manikins and gain familiarity with the systems.
Location
Whether you're building a lab in a brand-new space or looking for an existing space within your hospital or university, keep the following considerations in mind.
What are your space requirements? A fully integrated simulation solution requires separate training, control, and debriefing rooms for running scenarios and providing student feedback. And in the wake of the coronavirus pandemic, many facilities are going even further with multiple debriefing rooms to prevent large groups of students and staff in one place.
How easy is it to gain access to the walls and ceiling for wiring purposes? Drop-down ceilings are much easier to modify with cabling than a hardwood or plaster ceiling. Breaking open a traditional plaster ceiling for wiring will add time, labor, and additional costs to the build process.
Good audio is a necessity to run simulation scenarios and debriefing sessions successfully. Will your simulation lab be in an acoustically isolated area of the school or hospital, or will it be competing for volume with a nearby highway or busy cafeteria? During the design and installation process, your lab may require acoustic treatments to balance the soundscape and prevent echoes, reflections, and muddy sound that lead to poor simulation experiences.
Adequate storage with easy access is essential in a healthcare simulation lab. Equipment like manikins, lab carts, furniture, and medical supplies will need designated homes when not in use to reduce clutter and eliminate tripping hazards in the lab area. Additionally, AV equipment like servers and other devices will require a large, well-ventilated, and easily accessible storage space within the lab.
Lab Design
Designing for healthcare education is a whole new ballgame and one that most designers aren't equipped to handle. We advise caution before hiring a third-party consultant to design your simulation lab. Many commercial designers don't understand the intricacies of creating an integrated simulation lab or designing for use cases. For example, a nursing school lab for clinical work has different needs than a medical school lab for surgical operations.
Instead of outsourcing the design work to a third-party consultant, we recommend keeping your entire lab build under one partner. At Level 3 Audiovisual, we provide turnkey simulation solutions — we'll handle everything from design, installation, and programming to training and long-term managed support. Our team delivers on all areas of AV, IT, and simulation expertise without outsourcing additional vendors.
Level 3 Audiovisual has years of experience designing, engineering, and installing medical simulation labs for medical schools, nursing schools, training hospitals, ORs, or ERs. Let us help you find the simulation solutions you need to engage and educate our future healthcare leaders. Give us a call or reach out online to set up a consultation.