A message from our leadership
---
We are firstly family members, spouses, parents, friends, and humans. Secondly, we are passionate professionals united through common cause. We believe the greatest way to serve our teammates, our customers, and our industry is to relentlessly pursue the art of the Great Experience.
Creating a Great Experience is not easy to accomplish. In order to be great, an experience must go beyond simply providing value by accomplishing an objective. It must also be engaging and meaningful. Additionally, experiences are complex by nature and often the sum of hundreds, thousands, and even millions of components. Each component matters and adds up to the whole, and thus no conversation, email, bolt or byte of code is exempt from the equation.
It is from this incredible complexity that our culture of quality is born. Quality is the natural fruit of a system of excellence & accountability; skills and expertise alone are not enough; rather quality demands that each of us exercise personal accountability, not just for our part, but for the experience as a whole. It is upon this culture of quality that our foundation is laid, and only through its relentless pursuit that we can hope to create a truly Great Experience.
When working through creating a Great Experience, challenge is the norm, and often "impossibilities" arise. Our approach is embodied in the words of Arthur C Clarke, who said, "The only way of discovering the limits of the possible is to venture a little way past them into the impossible." We thrive on opportunities to venture into the impossible, and embrace the chance to learn something new and push past our limits. Good should never be good enough.
Lastly, at the culmination of creating any experience, when we are reflecting on our accomplishments, our failures, and our learnings, we must remember that our strength lies not only within our ourselves, but in our communities; and that knowledge earned through hard work and tenacity must be shared with others in order to have a wider impact. That is why we have taken it as a calling to share our knowledge with our industry peers. Through partnerships with AVIXA, AQAV, and others, we strive to give back to our industry, with the hope that it will raise us all higher, bringing each of us closer to creating our own Great Experiences.
Thus, our culture is summarized in the Level 3 Creed:
Our passion is to create Great Experiences for our customers, our teammates, and our peers.
In pursuit of that, we tenaciously focus on a culture of quality by encouraging both excellence & accountability.
When faced with a challenge, we grit our teeth and push past our limits, breaking through to new realms of possibility and understanding.
In turn this new understanding must be shared with our peers across the industry. Only then can its impact be felt more broadly.
We apply this methodology in many fields of systems integration. While our roots are in audio visual technologies, we have expanded our reach into intelligent spaces, IoT, and more, and we will continue to expand into the areas that best enable us to deliver greatness to our customers, while striving to raise our industry ever higher.
If this resonates with you, we'd love to partner and discuss how we can create a Great Experience together.
We're excited to meet you!
JEREMY ELSESSER
President & CEO
BRAD PETERSON
Founder, Chairman
Affiliations
Working with associations across the globe to support our enduring goal of improving the customer experience, and to support our ongoing mission of improving the industry.
Awards
---
Top 50 Systems Integrator
Best Healthcare
Project
#2125 Fastest Growing Private Companies
Best Places to Work in AV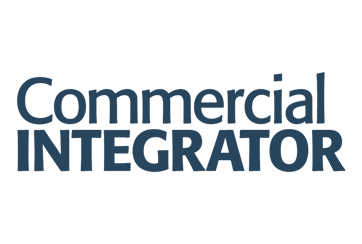 18 Fastest Growing AV Integrators
Certifications
We are dedicated to the highest professional standards to ensure our team is trained and certified by the best.
Partners
Our strong partnerships with industry leading technology providers support your business strategies across the globe.
GIVING BACK
Serving others is our way of giving back for the blessings we receive as a company.
We believe strongly in donating locally in Phoenix, AZ and surrounding areas, but also to national and global charities as well. Whether it's giving back through our time, monetary donations, food, clothing or toy drives, we take great passion in helping lift the communities around us. Our involvement spans across several organizations, including: Feed My Starving Children, United Food Bank, Winged Hope, St. Vincent's, H.E.L.P. (Homeless Engagement Lift Partnership), Child Crisis of Arizona, and many more.
Looking to join our team?
Our company welcomes those who are passionate about helping others with their audiovisual needs. We're looking for dedicated team members who know that the key to success is to never stop learning. We're a huge advocate of training and continuing education. Our company supports all efforts that help our team members be the best they can be!
Voted Best Place to Work
PSNI Global Alliance awarded us the "Best Places to Work in AV" award for 2018. This award recognizes members of PSNI who exceed key employee-performance metrics identified by an employee engagement survey.
Culture
Our Culture has been described as open minded to the newest of ideas, and the flexibility to truly be cognizant and amiable to work life balance. We work hard, and we also have fun. We feel like a family and care deeply about our people.
Purpose
We exist to empower individuals and organizations to reach their greatest potential. "Bring out the best".
401(K) Plan
We offer 401(K) Plans with pre-tax or Roth after tax contributions. Employees can choose from a broad variety of investment options and roll over any eligible funds from a previous employer.
Health, Dental & Vision
Employees choose from several medical plans. We pay a generous portion of the employee health insurance premium. Employees also have access dental and vision plans.
Life/Short/Long-term Disability
Employees receive Basic Term Life Insurance at no cost. Employees can enroll in additional life, short/long-term disability benefits and also choose life insurance for committed partners and children.
Employee Assistance Program (EAP)
Employees and family members have access to clinicians to assist you with emotional support, work-life solutions, legal guidance, identity theft, Will preparation, and financial resources.
Paid Time Off
We offer paid time off to employees for personal use, vacation, or for sick time. The amount of time off depends on length of service (more years of service, more time off).
Education & Training
We encourage learning to be a top priority for all our employees and to support that we cover costs of certification courses, classes, workshops and more. We are dedicated to the betterment of all.