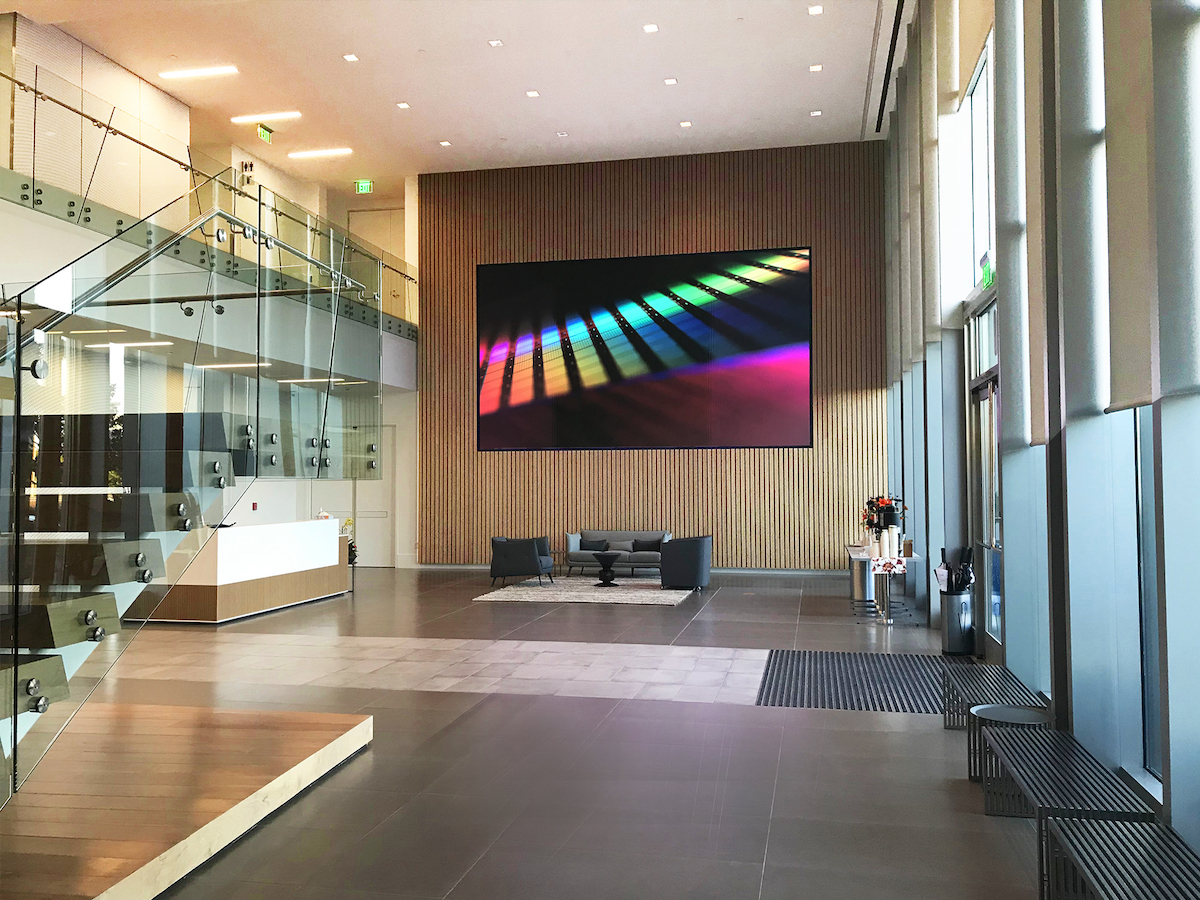 How to Create a Video Wall with Multiple LCD Displays
Enjoy the Performance of a Video Wall at a Fraction of the Cost
An LED video wall transforms any blank space into an engaging, exciting experience. From corporate offices to sports stadiums, video wall displays are the ultimate visual technology.
But video walls can be costly and aren't always a practical solution. If you still want to create a larger-than-life display, we can join together a "video wall" using multiple smaller LED or LCD displays—even using screens from different manufacturers.
You may worry: will it look seamless if we use many smaller screens? Well, if the displays aren't calibrated and color balanced, you'll likely be distracted by mismatched-looking screens.
But Level 3 Audiovisual can calibrate all the displays at your business—even other screens like projectors and touchscreens—to match with the same colors and brightness. Here's how it works.
SEE ALSO: How to Better Support Your Business's AV Devices
What Is Color and Brightness Calibration?
Calibration is the act of comparing metrics against a standard. In this case, we're talking about the brightness and color standards on displays and monitors. While all screens have factory settings, they can become slightly altered over time. Calibration means programming a screen's light output and primary colors so the visuals appear as they should.
Why Both Are Essential to Build a Video Wall
In video wall applications, it will be hard to ignore if panels are no longer matching in color or brightness. Any changes in contrast, colors, and brightness will be painfully obvious when displays are installed right next to each other. Imagine ten screens that are meant to create a single image together. If three of the panels appear too dim, or if the colors look 'off,' anyone looking will notice.
That's why perfect calibration is essential for a seamless video wall experience. Once we've calibrated all your displays, you can create a larger-than-life visual that performs like a video wall—without actually installing an LED video wall.
Calibrate Across All Your Displays
You want your brand experience to be consistent across all displays, so we can color balance and calibrate all your screens, from projectors to digital signage and touch screens. That way, visuals never appear "off" and will create a unified, intentional appearance. We can train your team to calibrate and adjust displays on their own too, so if anything ever looks unbalanced, you can fix the settings on your own.
To learn more about video walls and AV technologies, let Level 3 Audiovisual be your guide. We design and install technology systems in businesses in Scottsdale, AZ and cities nationwide. Contact us here to learn more about our services!