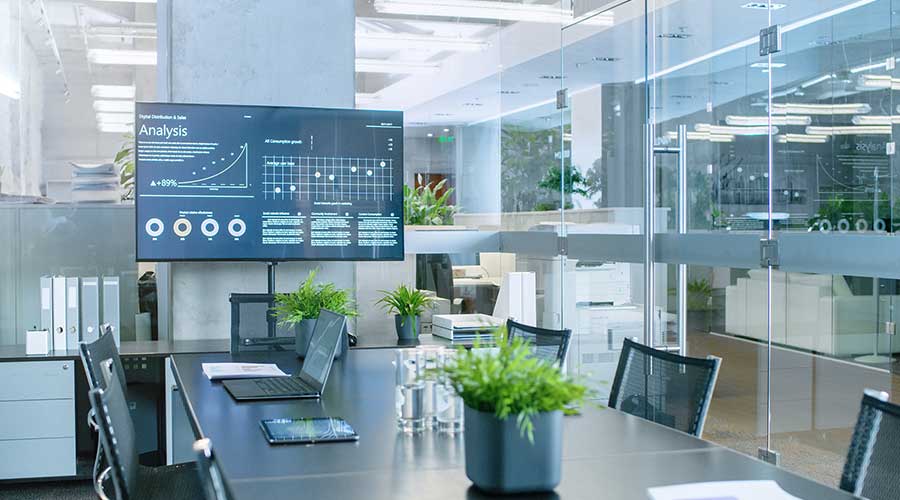 How to Better Support Your Business's AV Devices
Detect Problems, Receive Alerts, and Collect Metrics Automatically with AV Device Monitoring
If your organization uses tens, hundreds, or thousands of AV devices, that's much too many to manage manually. For instance, if an LED display in one of your lobbies is showing a blank screen, when will your IT department hear about it? Even if a staff member walks by the screen, they might not tell anyone or know who to notify. It could be days or weeks before anyone repairs the unresponsive display.
Whether you're in healthcare, education, hospitality, or another industry, you rely on technology to help your customers and share essential information. Is it time to improve the way you manage your business's technology? It may be time to invest in AV device monitoring.
If you're evaluating how to better support your business's AV devices, here's what you should consider.
SEE ALSO: Securing the Edge: How to Keep Your Internal Network Secure with Edge Computing Systems
Consider AV Device Monitoring
An AV monitoring system integrates with all your devices and collects data to generate insights automatically. From the system's dashboard, your IT team can evaluate the performance and status of devices and detect problems within the incoming metric flow. The software will even provide root cause analysis, anomaly detection, and trend predictions.
Should anything go wrong with AV devices, you'll receive instant alerts via email, SMS, Slack, or whatever messaging platform you prefer. Then you can quickly assess the situation to troubleshoot.
AV monitoring systems also allow you to collect metrics to make informed decisions for the organization. Metrics can be collected on devices, cloud services, log files, IoT sensors, external API endpoints, applications, and more. And you'll enjoy a visual overview of the environment through flexible widgets on the system's dashboard.
Managed by Our Team or Your IT Staff
At Level 3 Audiovisual, we provide monitoring services but can also give your IT staff the tools you need to monitor yourself. We've written drivers that communicate with your AV devices, so if you already have a team that manages them, we can give you a head start. Prefer someone else to handle AV monitoring? We can do it for you.
Prepaid vs. Comprehensive Plan
If you do decide to invest in an AV monitoring plan, you should then consider whether your business should use a prepaid or comprehensive plan. Prepaid plans are often desirable for the flexibility to start and stop anytime. But a comprehensive plan includes more perks, like remote support, device trade-ins, and priority service.
Using Open Source IT Standards
When it comes to AV monitoring, you'll have the choice between using open-source or closed-source software. Open-source can be used freely by your IT staff, and you won't have to worry about a vendor going out of business—as can happen with closed-source software. However, open-source is much more customizable than closed-source and can be modified to monitor and report on metrics for your specific needs.
Many companies choose to use closed-source software for the support provided by large organizations. While it's true that free, open-source solutions won't include "official" support, when you invest in a paid open-source solution, it will include support from agents, SLAs, and round-the-clock service. Support plansvary from vendor to vendor, so if service is a priority, look to a full-service provider like Level 3 Audiovisual that both assists you and gives you the open-source tools you need.
If you'd like to learn more about AV device monitoring, you've come to the right place. Level 3 Audiovisual is a managed service provider in Scottsdale, AZ and cities nationwide. Contact us here to discuss your business's needs today!