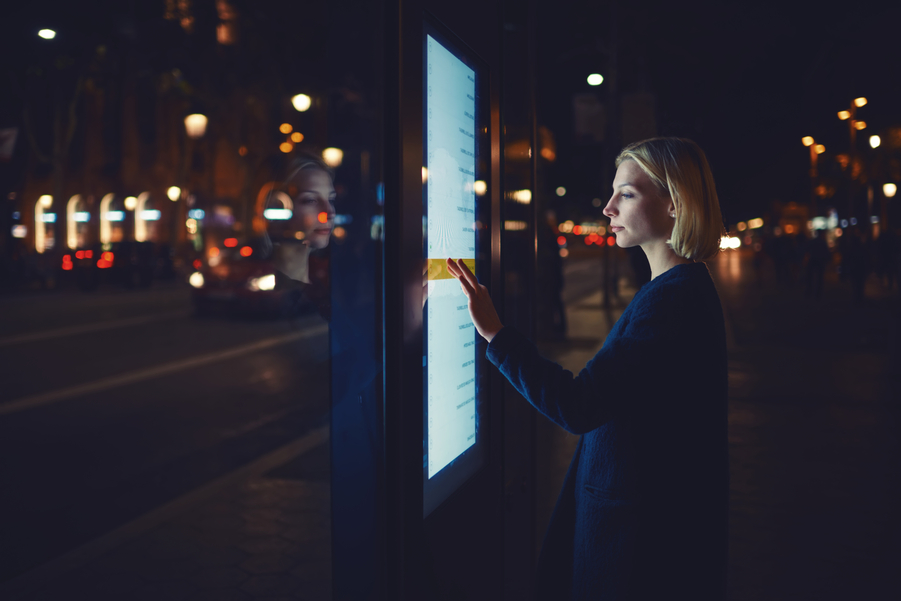 Are You Making Digital Signage More Difficult Than It Needs to Be?
Avoid a 'Tech Sprawl' with a Device Management Platform
If your friend still used paper maps to navigate while driving—pulling over to find the right exit— you'd want to help them, right? You'd likely say, "Hey, you should try this thing called GPS. It's so much easier."
We feel similarly towards businesses and their approach to digital signage. We still frequently encounter companies that manually deploy digital signage players on computers. To update the display's software, they need to walk to every single computer, climb up on a ladder, and plug into the device.
Does that sound like your company? If your organization has several or hundreds of digital signage to manage, that's a hefty task for an IT department that has other concerns. And if you don't catch issues quickly enough, there could be Windows update notifications or error screens being broadcasted for days or weeks.
Luckily, there's a better approach. With managed AV services, Level 3 Audiovisual can remotely update software across all your displays from one platform. Read on to learn how managed services eliminate the headache of updating your company's digital signage!
SEE ALSO: 3 Best Practices for Using Digital Signage in the Hybrid Workplace
Managing Content vs. Managing Software & Hardware
We often see digital signage managed like this: someone from IT grabs a small computer, syncs it to the network, and then connects to a content management system to update content. While it's simple enough to change the content through a cloud system, that's not the same as managing the software.
Hardware and software management offers the ability to access and update all your devices from one platform. With a device management system, we'll have an overview of all your displays to determine problems, and you can update software, test for security, and troubleshoot the whole network. This will save valuable time while protecting your network against security threats.
Remote Device Management: How It Works
Rather than travel to every single signage player with a keyboard and USB drive, IT teams can remotely manage digital signage through an online dashboard. The platform monitors each signage player in the network and shares relevant data on the interface with screen statuses across multiple locations.
This is dramatically different from how IT managed signage in the past. Without managed services, you'd only learn about a non-functioning display during a scheduled visit or if someone noticed a display was down. You won't have to manually update or troubleshoot each sign on a ladder; it's all done through the management platform.
If your IT department doesn't have the capacity to manage all your AV, you can partner with a managed services provider like our team at Level 3 Audiovisual.
Managed Services for Stronger Security
Device management platforms are key to maintaining your network security. As is the case with any software, developers improve codebases and address security vulnerabilities. So you need a fast, efficient way to update software across your signage.
To keep your digital signage secure, you must ensure that each signage player is using the latest software version. Without managed services, this would require manually updating hundreds or thousands of signs. Thankfully, a hardware management platform will push software updates automatically to keep security up to date, as well as keep you in the loop in the event of hardware failures.
Should any hacking or suspicious activity occur, you can quickly revoke the signage's access to the network and server. With managed services, protecting your network is easier than ever.
Getting Started with Level 3 Audiovisual
If your IT department needs assistance managing your fleet of digital signage, Level 3 Audiovisual is here to help. We provide hardware and software management services to businesses in nearby Phoenix, AZ and all over the world. Contact us here to get started!