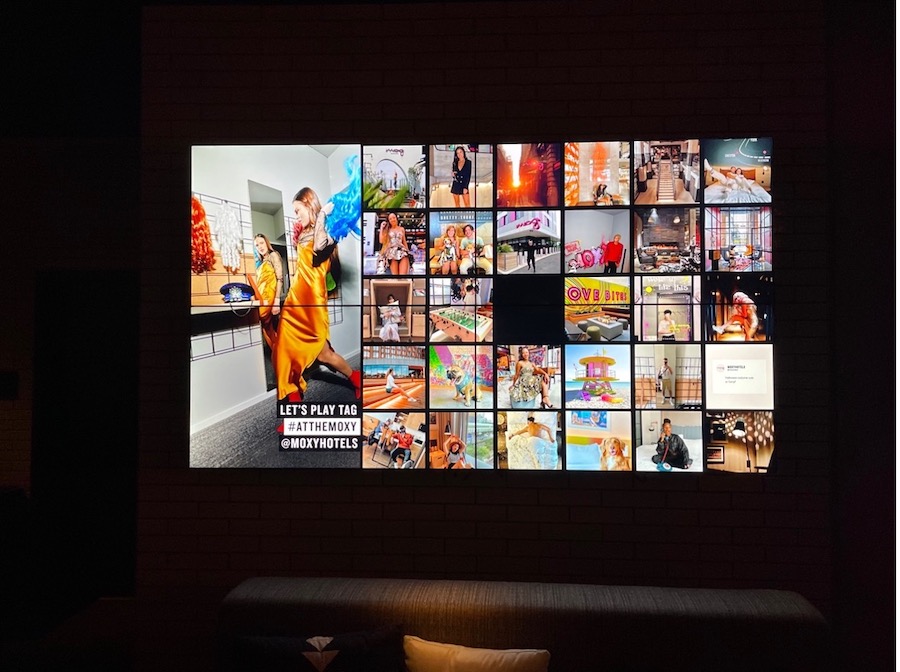 4 Considerations for Successful Digital Signage Design and Deployment
Behind the Scenes, Digital Signage Has Many Components to Manage
Digital signage is an increasingly popular solution for a wide range of applications. For example, in restaurants, dynamic menus are displayed on digital signage, and pricing and availability can be changed quickly, especially useful in a moving supply environment. In offices, company announcements, promotions, social media posts, charitable drives, and important events can be put on digital signage to highlight information that may get crushed in the daily barrage of company emails and messaging. In building lobbies, digital signage can tell a story and build company brand images, and interactive versions can assist people in locating their destination in a building or campus.
Digital signage design may be as simple as one display and one solution and person to manage the content in Tempe, AZ. But for large organizations, the complexity of deployment requires a strategy and management process. Read on below for four critical considerations in digital signage design and deployment for your enterprise or organization.
SEE ALSO: Considering Digital Signage Solutions? Here Are 4 Things to Know.
Strategy
Any digital signage program should have a well-understood strategy. That may seem obvious, but many projects and programs start out as a "good idea" that doesn't articulate its value over time. Who is the audience? What is the broad set of messaging you are trying to convey, and how does a digital signage format help? Is there a call to action for messaging? How will you use digital signage over time? All of these questions, and more, can help everyone understand the goals of digital signage and drive decisions on technology, content, locations, and many more factors.
Hardware
Your digital signage may be as simple as a 4K display in each location, but of course, a large project is far more complicated. The right display technology is essential for the location. Viewing distance is critical, and the display pixel density must be matched to the content and space. Lighting is also a factor, and traffic may affect how the content is viewed. Going a level up in digital signage sophistication, video walls are complicated, require precise mounting and calibration, and need to be monitored and managed daily. No one wants a faulty panel on the video wall marring the message! Also, don't underestimate power management requirements. In critical situations, your digital signage might serve as an important mass communication tool. A backup, separate power source for the system can be an excellent investment.
Software
Content creation and management software are essential to digital signage. Some systems are straightforward, and some for managing networked video walls are more complex. Training may be needed for personnel to create and post content, and management is required to produce fresh content, rotate content, and manage the editorial plan. Some simple software is free or low cost, and some may be bundled with hardware. But more complex solutions with sophisticated features for managing content on multiple displays, locations, and video walls may require significant license fees, either upfront or via subscription.
Monitoring and Management
Digital signage systems must be kept up and running. Someone (or a team) needs to be responsible for proper operation. For a system with many digital signage locations, a remote monitoring and management solution may be necessary. You'll want to see that the display is working, that it's displaying the right content, and that there are no operational issues. In addition, you may need to update software and firmware for the display for security, fixes, and updated functionality.
How a Managed Service Can Help
As you can see, digital signage design and deployment can be a significant program to execute. With many moving parts and evolving technology, a managed services solution may be a more cost-efficient and smarter choice for your organization. You can pay for your digital signage system via a subscription model, and all hardware, software, installation, monitoring, and support are included from the managed service provider. A managed service can take the headaches out of your digital signage, letting your organization focus on the content and messaging and how to use it most effectively.
Want to know more about digital signage design and deployment? Get started by reaching out to Level 3 Audiovisual here or click the chat box below to connect instantly. We look forward to working with you.