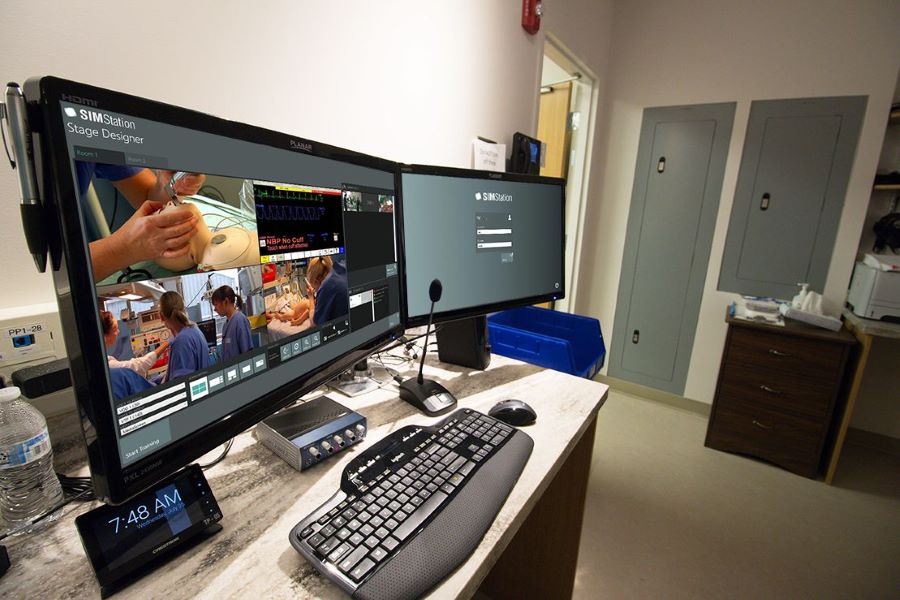 Why Do Medical Simulation Labs Need Ongoing Managed Services?
Under a managed services contract, support is just a phone call away
The medical simulation lab in your university or training hospital is unlike any other system that makes up your AV infrastructure. It runs on a purpose-built computer with application-specific software, both of which require dedicated oversight and specialized training to manage properly.
Placing your simulation lab under a managed services contract with Level 3 Audiovisual takes the burden off your IT department for monitoring and managing your specialized system. For a fixed monthly price, 100% of your support needs will be handled by the Level 3 Audiovisual team as soon as issues arise. In many cases, our team even finds and resolves malfunctions before they create a noticeable problem in your lab.
Keep reading to learn how your healthcare simulation lab in Los Angeles, CA, or elsewhere in the U.S. will benefit from managed services.
SEE ALSO: The Role of IT in Managing a Healthcare Simulation Lab
Proactive Monitoring
The in-house IT team at your busy hospital or university likely doesn't have the bandwidth to monitor a medical simulation lab around-the-clock. A managed services contract reduces the load on IT by taking responsibility for all support issues over the course of the lab's lifetime.
At Level 3 Audiovisual, we aim to be proactive, not reactive. Our proactive monitoring service works 24/7 to monitor the status of your lab systems, collect health metrics, and issue immediate notifications when an issue arises. Proactive monitoring goes on the offensive against downtime and user disruptions that cost your lab time, resources, and money.
Remote Management
Imagine this scenario: you run a practice medical simulation on a Friday afternoon in preparation for an exam that will take place on Monday morning. When staff and students leave the lab on Friday evening, all equipment and systems are working fine. The lab remains empty on the weekend, until students return bright and early Monday for a high-stakes exam. Only then do you realize that the system is down.
The exam must be postponed, spiking anxiety among students and prompting frantic rescheduling to ensure the exam is completed before the end of the semester. You waste the morning trying to figure out who to call to resolve the issue. After being placed on the IT ticketing system for service, it's still several hours (or worse — several days) before the lab is back up and running.
Under a managed services contract with Level 3 Audiovisual, none of the above comes to pass. Our monitoring system detects and auto-fixes issues remotely, in most cases before you even realize a device or program is down. There's no frantic phone call, anxious students, or IT ticketing process — only a call from our team to yours on Monday morning to let you know a problem was detected and resolved over the weekend. Remote management ensures that your lab experiences less downtime that disrupts high-stakes exams and vital education opportunities.
In-Room Training
Our managed services include in-room training tools that make your simulation lab more accessible to everyone. Every sim lab we design and build is equipped with scannable QR codes that provide fast and easy access to instructional guides, troubleshooting tips, and our remote helpdesk contacts. All instructional guides are specific and tailored to your simulation lab, allowing you to resolve minor, daily issues without waiting for IT's help. Additionally, when a larger problem does crop up, a quick scan will immediately put you in touch with Level 3 Audiovisual's helpdesk for further assistance.
Protect your medical simulation investment with 100% monitoring and management services from Level 3 Audiovisual. Get started by reaching out to us or clicking the chat box below to connect instantly.