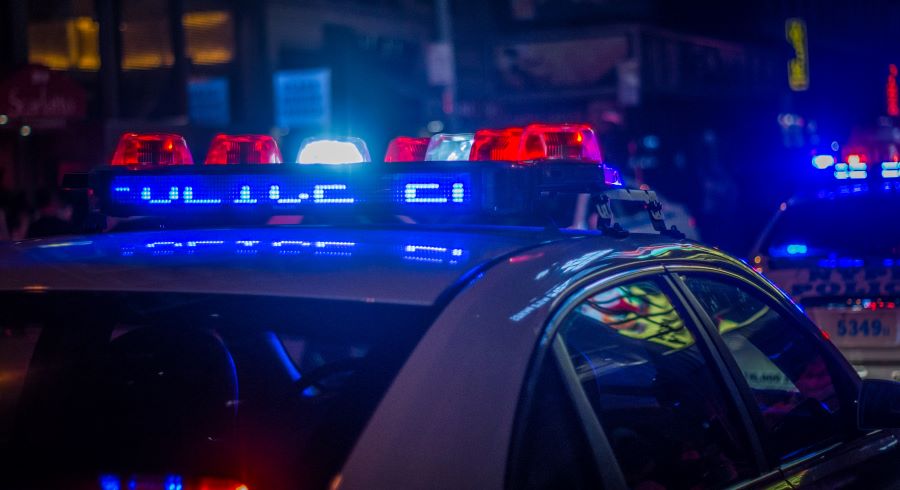 New Use Cases for Healthcare Simulation, Part 2: Police Training Labs
Is simulation education the police training method of the future?
Simulation is a fast-growing area of interest in the healthcare education field. Universities and training hospitals across the U.S. are building custom simulation labs to give future nurses, doctors, and PAs real, interactive experiences in a safe and controlled environment.
And healthcare isn't the only industry where simulation technology is sparking interest. This blog is part two of a series of blogs that will explore new use cases for simulation technology.
Today, we're turning an eye toward police training simulation labs. Police academies realize the potential for simulation to provide invaluable training experiences to new and current police officers in Miami, FL, and across the U.S. Keep reading to learn more about what you need to set up sim labs for police training.
SEE ALSO: New Use Cases for Healthcare Simulation, Part 1: EMS Simulation Labs
What Is the Value of Simulation for Police Training?
Simulation scenarios give police officers realistic experiences training in areas where they'll be summoned. No amount of material in a textbook can prepare a future officer for arriving on the scene of a horrific car crash or hazmat situation. And while simulated scenes also can't 100% prepare officers for real-life incidents, they come much closer.
With simulation training, officers can practice effective communication techniques, escalation/de-escalation, defensive tactics, and other vital skills in a safe, controlled environment. Additionally, simulation scenarios end with a debriefing session, where the majority of learning occurs. During debriefing, officers and recruits have the opportunity to self-reflect on their words, actions, and behaviors during a scenario — and self-reflection is a valuable tool to unlock deeper learning and growth in the field.
SIMStation Essential: An Ultra-Portable Solution for Police Training
Police training simulations occur in areas where police are called — on-scene at car, bus, and motorcycle accidents, peoples' homes, inside a hospital or store, and many other environments. Because much of this type of training occurs outdoors and in places far from the classroom, the simulation lab equipment must be portable.
The SIMStation Essential is an ultra-portable audio-video recording and debriefing solution that is flexible enough to go wherever police officers go. It's a pre-engineered hardware and software package that is fully operational from the get-go with minimal setup. As a result, small teams and individuals can easily run simulation scenarios anytime, anywhere.
What Does a Simulation Setup Look Like?
Let's look at what the SimStation Essential includes:
A high-quality video camera and microphone that can be set up in vehicles, buildings, and remote locations and controlled via the SIMStation software. The mobile IP camera has pan-tilt-zoom capabilities, allowing simulation instructors to capture point-of-view video from an officer's perspective and a patient's perspective. In addition, sound is processed with digital audio software that uses built-in noise cancellation to reduce or eliminate distracting background noise.
Built-in Wi-Fi and/or hotspots that allow instructors to livestream simulation scenarios to onlookers in a remote classroom.
A portable control station with a laptop and remote tablet. The control laptop and tablet are equipped with SIMStation software that allows instructors to start/end scenarios, control camera movement, annotate and bookmark, show images, and play sound clips on-site. Once a scenario is over, instructors can process the video quickly (under two minutes) and send it directly to an email or cloud storage.
An aluminum trolley that holds all the lab equipment for easy portability from location to location.
Level 3 Audiovisual Delivers Turnkey Simulation Solutions
Level 3 Audiovisual delivers complete turnkey simulation solutions with professional design and installation, training, and long-term support. We include eight hours of on-site training to help you learn how to use your new system when you purchase a SIMStation Essentials solution.
If you're interested in learning more about simulation solutions for your facility or training program, reach out to us online or click the chat box below to connect instantly.