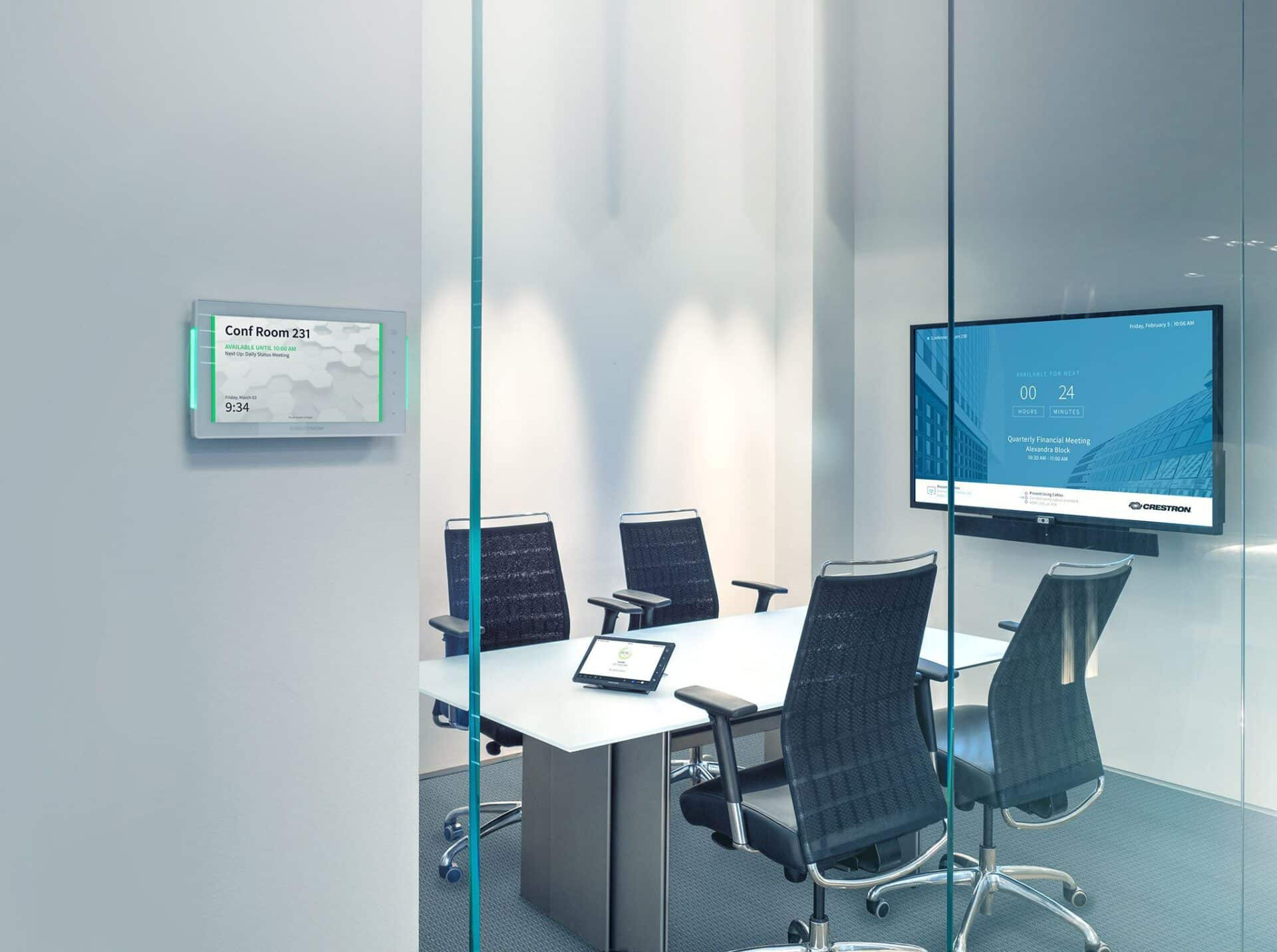 When Is It Time for Your Organization to Upgrade Audiovisual Equipment in Meeting Spaces?
MODERN, HIGH-QUALITY AV EQUIPMENT AND SYSTEMS FOSTER BETTER COMMUNICATIONS, COLLABORATION AND PRODUCTIVITY IN THE WORKPLACE
The workplace as we know it has changed drastically since the beginning of 2020. Through the end of this year, and moving forward into 2021, we expect to see organizations embracing more remote work and relying heavily on AV systems to nurture communications and collaboration for a dispersed workforce of in-person and at-home workers.
Now is the time to take a second look at the audiovisual equipment in your business's conference rooms and meeting spaces. As your business adapts to new challenges, your technology should adapt too. Keep reading to discover three signs that indicate it's time to upgrade the equipment in your Tempe, AZ, meeting spaces.
SEE ALSO: How to Achieve Quality in Audiovisual Technology
The Audio Is All Over the Place
There's nothing more frustrating than dealing with bad audio during a meeting or presentation. Do your conference room presenters frequently find themselves repeating information because someone couldn't hear, or the audio sounded garbled? This is a telltale sign that it's time to update your audio equipment.
At Level 3 Audiovisual, we'll work with you to find a custom solution to ensure everyone can hear and speak comfortably during meetings and presentations. On-wall and in-ceiling commercial-grade speakers deliver far-reaching audio to every corner of the room. Multi-directional microphone solutions can be set up with on-wall, in-ceiling or tabletop components, so everyone can remain in their seats to speak.
Poor sound quality is not only distracting, it's counterproductive. Employees and participants get distracted, annoyed, are more likely to misunderstand instructions, and have more difficulty absorbing presentation materials.
You Can't Keep Up With New Changes in the Work Environment
Remote work has never been more prevalent across so many industries. But the shift to widespread telework was sudden, leaving many companies without the infrastructure to communicate effectively with in-person and remote workers. If your company is struggling to have cohesive meetings with a distributed workforce, the problem may be your audiovisual equipment.
Here are some of the must-have features your conference room technology needs to help meetings, presentations and video conferencing run smoothly:
Crisp, clear audio. As we discussed above, poor audio quality kills meetings. And your audio equipment and sound system are even more crucial when you're presenting in front of remote audiences. Audio that cuts in and out, sounds far away or isn't intelligible creates a negative experience for everyone involved. And your remote workers may not feel like they have a good opening to speak up if the sound quality is poor.
One or more monitors. If you have remote employees video conferencing into meetings, you need one large monitor or several strategically placed monitors in your meeting spaces so that both in-person and remote workers can see each other clearly. Not sure what kind of display you need? Call Level 3 Audiovisual so we can help you find a solution that fits your budget and needs.
Content-sharing capabilities. Fast, seamless content sharing is essential for productive collaboration between in-person and remote employees. For wired sharing, we recommend solutions like USB-C hubs with multiple ports so employees in the conference room can connect their laptops or tablets directly to the room's AV system and start sharing. The USB-C connector has incredible data transfer speeds for all content, including video. For wired or wireless sharing, we recommend tools like Crestron AirMedia technology, which enables content sharing from a personal laptop, tablet or smartphone via a secure wireless network or direct connect.
Nothing Works Together
How much time do you waste at the beginning of meetings powering up and adjusting separate audio and video systems? Good communication is an essential part of a productive meeting — and that includes good communication between your audiovisual equipment.
One trend we see at Level 3 Audiovisual is integrated meeting rooms that combine hardware and software to provide an all-in-one solution for video conferencing, meetings, presentations and collaborative focus groups. Zoom Rooms are an excellent solution to deliver inclusive communication and collaboration to a mix of in-person and remote workers. They can be built in different-sized spaces like conference rooms and smaller huddle rooms and allow meeting participants to video conference, chat, share content and collaborate on interactive whiteboards. And since a Zoom Room is a fully integrated solution, you can start and stop meetings with one-touch control.
Crestron Mercury is another all-in-one meeting space solution for huddle rooms and conference rooms. Crestron's system includes integrated audio video conferencing, room scheduling software, one-touch meeting start/stop capabilities, built-in Crestron AirMedia for presentations, and cloud management. Crestron Mercury has native integration with Zoom and Microsoft Teams for fast and flawless audio video conferencing.
Level 3 Audiovisual is a professional AV integrator for commercial spaces of all sizes. We can help you design, install, integrate and customize the technology solutions your business needs. Contact us today to schedule a consultation.