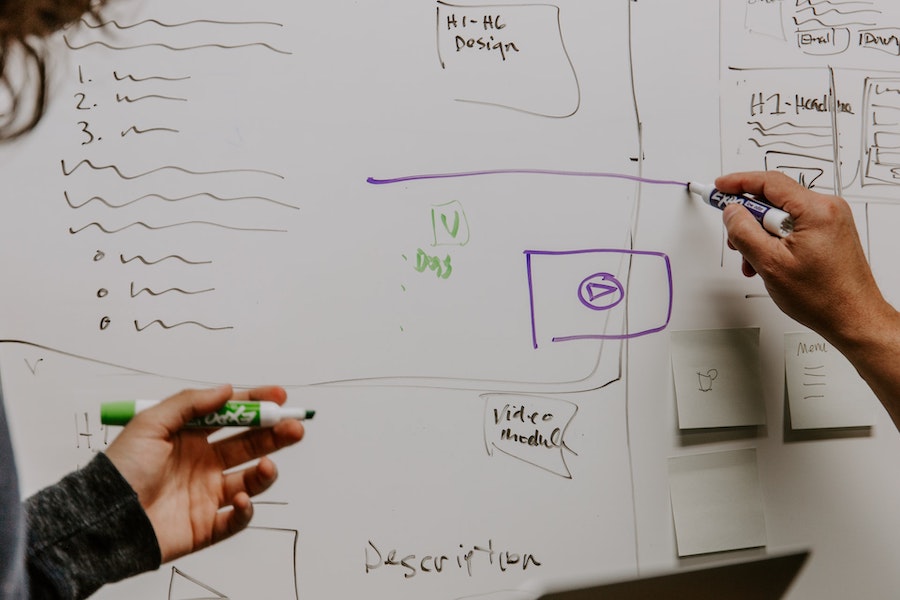 Your Collaboration Spaces Aren't Working, Part 2: Room Comfort and Capturing the Session
3 Areas to Consider for Designing Collaborative Spaces for Hybrid Work
Companies across the U.S. and the world are looking at in-office, remote, and hybrid work models as well as technology to ensure an effective team environment, no matter where their employees are located. In recent posts, we've discussed technology like unified communication and collaboration solutions to the particulars of creating better meeting spaces for hybrid teams.
Aside from "standard" meeting rooms, collaboration spaces are a different breed of room for getting work done. While much collaboration happens in regular meeting rooms, small and large, many companies invest in purpose-built spaces to enhance ideation, creative thinking, developing new concepts, products, and services, and overcoming roadblocks in complex projects. The problem is: most of those spaces weren't designed for the hybrid work revolution. If you are grappling with how to create better collaboration spaces in your Scottsdale, AZ, company, please keep reading below for some ideas that can help.
SEE ALSO: Your Collaboration Spaces Aren't Working. What Can We Do?
Start with the Right Room
Some physical factors are critical in a good collaboration space. The first might be the most straightforward: space. Collaboration might involve long meetings, and there should be space for people to get up, stretch their legs, move around, or speak from somewhere other than their seats. Perhaps a small group of people needs to huddle together in part of the room to hash out a new idea or negotiation. Unfortunately, some collaboration spaces have become dominated by large tables and technology. Some amount of extra space, along with whiteboards and fabric walls to pin materials, can increase creative communication.
Sound Matters
We have discussed the acoustic challenges in meeting rooms in the past, and collaboration spaces are no exception. In a collaboration space, people moving around and not speaking into fixed or nearby microphones might make it double hard for attendees to hear. If you layer on ambient noise from open space outside the room or the outside world, you'll have a less than inclusive experience for remote participants. Add in overly noisy HVAC fans, and you have a recipe for unproductive collaboration. The solutions lie in the careful selection of the space, HVAC balancing to ensure imperceptible operation, and acoustic treatment for room reverberations and other audio issues.
Audio and Video
Aside from refreshed room design, the audio and video technology creates the collaboration experience for remote attendees. One of the first challenges involves the sharing of in-room information on whiteboards. Of course, digitally connected whiteboards have existed for some time, but not everyone likes to use them or live with their limitations. One approach, using the standard whiteboard, is to train a dedicated camera on it. To enhance visibility, platforms like Zoom are using software to deskew the image, so even if the camera angle isn't perfect, the whiteboard will look straight. Couple that with OCR capabilities in software solutions, and the tried and true whiteboard can become a digital tool to serve in-room and remote participants well.
How do you ensure that remote participants aren't left out when the folks in the room start moving around? New auto-tracking cameras can follow speakers around the room to ensure everyone has continuity and knows who is speaking. Properly configured and installed high-performance microphone arrays can capture speech all over the room to maintain intelligibility. And with new collaboration platform features (Microsoft, Zoom, etc.) like speaker recognition and real-time speech captioning, remote participants can follow along even in a fast-moving session.
If your organization needs assistance in reimagining its AV and collaboration solutions for hybrid work, we can help. Level 3 Audiovisual is a Tempe, Arizona-based national managed services provider helping organizations of all sizes across the U.S. design, deploy, and manage AV systems and infrastructure. Learn more by reaching out to Level 3 Audiovisual or clicking the chat box below to connect instantly. We look forward to working with you.