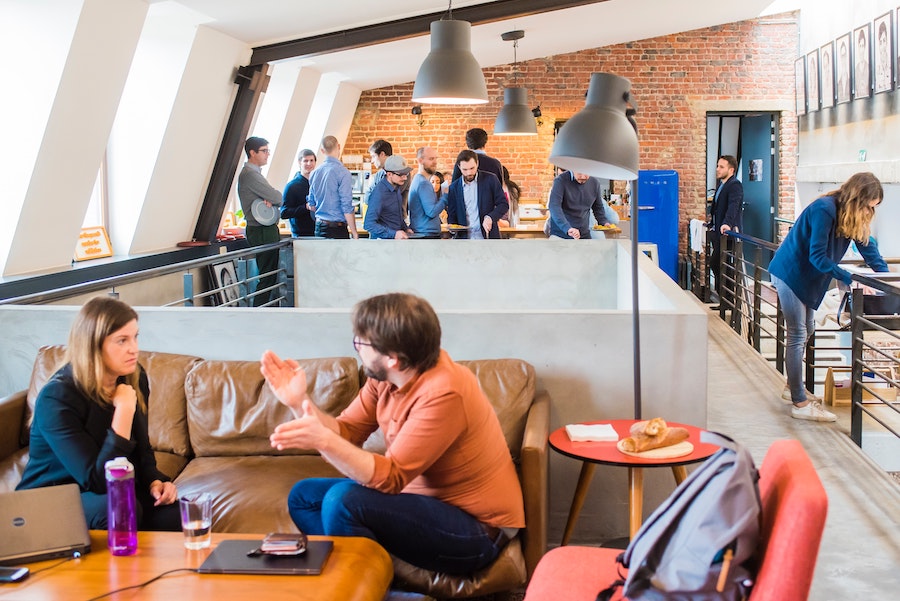 The Hybrid Workplace Model Is Coming: Is Your Organization Ready?
Like It or Not, the Future of Work is Changing
We all know how much the pandemic disrupted the nature of office work in the past twenty months. But even after the pandemic is history, work will never be the same as before. While the pandemic was indeed disruptive, technology is far more disruptive. The trends driving remote work have been there for years, enabled by ever-advancing technology. Powerful laptops and devices, always-on connectivity, super-fast broadband in the home, 4G and 5G cellular, cloud computing, and too many other technologies to mention have enabled information workers to work anytime, anywhere.
What about collaboration? Even people who had never done a videoconference before now know about Zoom. Cloud-based collaboration tools were already reducing the need for business travel before the pandemic, and now millions of workers are used to collaborating productively from the comfort of home with platforms such as Zoom, Microsoft Teams, and WebEx.
So, is the office dead? Is the commercial office space market going off a cliff soon? No, but the office is being reimagined, whether it's for Fortune 500 multinationals or commercial office space developers. Keep reading below for important trends and considerations your organization needs to contemplate for the new hybrid workplace models developing in Phoenix, AZ.
SEE ALSO: How to Design Equitable Conference Rooms for the Hybrid Workplace
What Do Workers Want?
Much has been written lately that no one wants to return to the office, but the reality is more nuanced. Today's workforce is multigenerational, and work from home is not a 24/7 panacea. In a recent Envoy survey of 1000 professionals that returned to the office, over 40% said they valued the separation of home from work while in the office. Younger workers valued mentoring opportunities and face time with managers, while older ones put a higher value on in-person collaboration. Not surprisingly, these differences often hinge on differing stages in life and the technology era in which they grew up. With the war for top talent a reality, creating an inclusive office environment is essential.
Technology Has Empowered the Remote Worker
Modern technology has enabled remote workers to be as productive and collaborative as being in the office. In some environments, even more so. But that doesn't mean companies can or will go fully remote. It isn't easy to reproduce an office-based culture remotely. Companies need to embrace remote work and give workers incentives to come into the office for those things that in-person experiences do best – spontaneous communication, serendipitous meetings, group events, team building, and motivational meetings.
What Will the New Office Look Like?
Maybe office won't be the right name for the new hybrid workplace. Instead, they will be spaces for building community, fostering innovation, encouraging collaboration, and learning and building new skills. Innovation studio? Collaboration center? Community hub? These might be more enticing to get workers to come together than trading a home office for a cubicle. While today's open office concepts and cubicles won't disappear overnight, they must be reimagined. Meeting and gathering spaces will change, and the technology that supports them may need to be more standardized, easier to access, and simpler to connect and integrate with whatever smart device workers are using.
The Modern Workplace Will be Measured
Like in so many things these days, data and information is king. The modern workplace can and will be measured. Give remote employees the flexibility to schedule office days based on activities or events, pick out their desk location, book a variety of meeting spaces, and other benefits that may not have existed before. Through scheduling platforms, occupancy sensors, and other technology, organizations will collect valuable data over time about what gets people in the office and how they use it. This information will be invaluable in planning hot desk spaces, meeting and collaboration spaces and technology, training spaces and labs, and much more to enable hybrid work models.
Want to know more about hybrid workplace models and how they will affect the future office AV and collaboration technology? Get started by reaching out to Level 3 Audiovisual here or click the chat box below to connect instantly. We look forward to working with you.