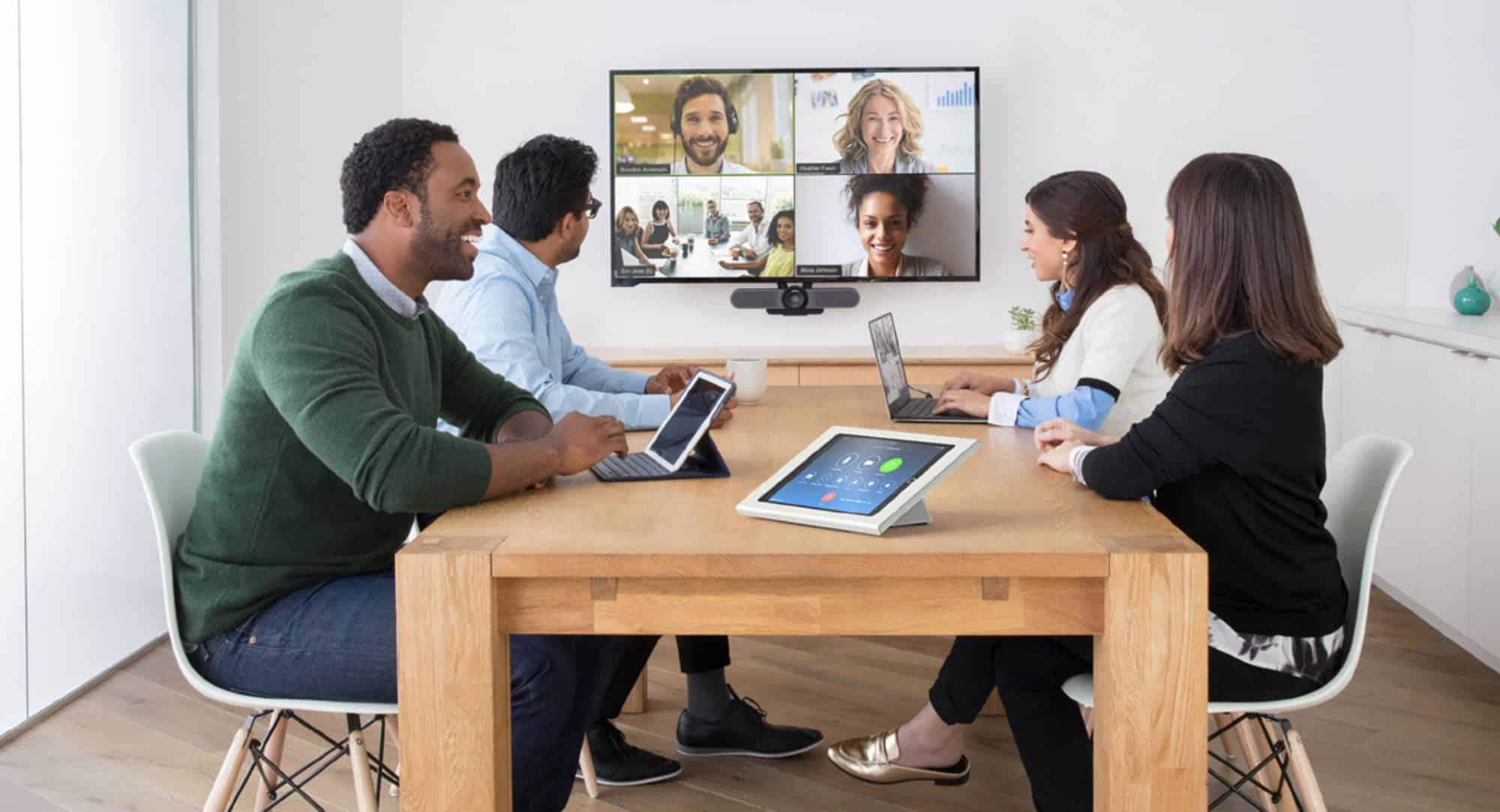 Two Easy Ways to Turn Any Meeting Space into a Zoom Room
BOOST PRODUCTIVITY WITH SIMPLIFIED ZOOM VIDEO CONFERENCING
In 2020, the pandemic turned the Zoom videoconferencing platform from an excellent business collaboration tool created by a fast-growing startup into a household word. Zoom became the default video conferencing solution for business, socializing and communication.
While casual users may think Zoom is just a video communication app, businesses and organizations know it is a powerful collaboration platform. But many organizations already have existing conference room systems with legacy videoconferencing capabilities. And while many workers are still remote, some employees don't have the option and must work in an office. How can you meld Zoom into your meeting spaces to allow both groups and individuals at your Phoenix, AZ offices to collaborate seamlessly with remote workers and teams anywhere? That's what Zoom Rooms are all about. Keep reading to see how to integrate Zoom into any meeting space.
SEE ALSO: How Zoom Rooms Solve The 3 Most Common Meeting Pain Points
All-in-One Conferencing
Solutions like Crestron Flex make it easy to integrate video conferencing and collaboration into meeting rooms of various sizes. It's a tabletop solution that enables any space to be a collaboration hub. A built-in microphone and speakers add clear audio for a group, and multiple camera options allow for setting up the video so everyone can effectively participate. Various options exist for different size spaces, and it provides support for wired content sharing (via HDMI and other connectivity) and wireless with Crestron's Airmedia support. The Flex system integrates easily with a conference room display, supports most devices that today's workforces use, and offers intuitive support for starting a meeting, controlling audio and video, sharing screens, and enabling other powerful Zoom collaboration features. It takes Zoom out of the individual device and into your conference room for groups to leverage.
Integration with Existing Systems
Many organizations and companies in Phoenix already have existing investments in videoconferencing solutions. Solutions from Cisco, Polycom, and Lifesize have been popular options. These conference rooms already have displays, cameras, microphones and other equipment that can be leveraged with newer collaboration platforms like Zoom. The key to integration is compatibility with standards like SIP and H.323, and Zoom has addressed that with the Zoom Conference Room Connector. The Connector connects existing videoconference systems to the Zoom Cloud and enables the Zoom experience on existing hardware, including one-touch to start a meeting with audio, video, and sharing support.
Zoom has worked with Cisco and Polycom to enable native integration for various existing systems for a smooth experience. Calendar integration with Office 365, Exchange, and Google Workspace makes it easy to schedule and view availability for specific videoconference facilities. An integrated Zoom Room can even add support for a scheduling display that shows availability, booking, check-in, and utilization information. A digital signage option allows for displaying internal communications of any type without investing in a separate solution.
Many more options exist to integrate intuitive Zoom communication and collaboration into your meeting room spaces, large and small. To learn more, reach out to us here or click the chatbox below to connect instantly. We look forward to working with you.