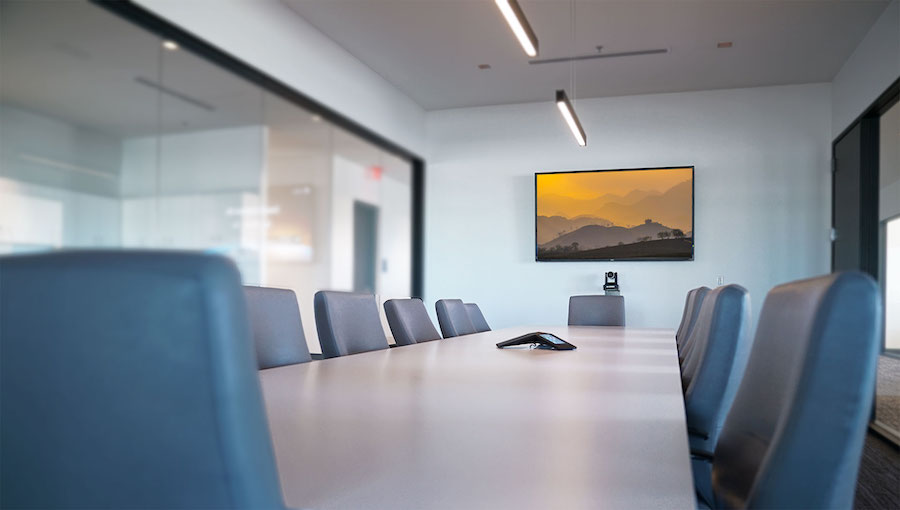 Integrating Unified Communications Solutions with Legacy Systems: Is It Worth It?
It's Complicated.
Many companies have adopted a new breed of unified communications solutions like Slack, Microsoft Teams, Zoom, Google Workspace, and others. The reasons are straightforward – these platforms put all the necessary forms of collaboration and communication under one roof with excellent integration. Voice, messaging, videoconferencing, online meetings, document sharing, and mobile applications are all within a common interface with one login credential and strong administrative features for the organization.
So what's the problem? It's those pesky legacy conference room systems, the ones your company spent hundreds of thousands or millions on implementing, tying software with older telephony and video conferencing solutions that ran on protocols like SIP and H.323. In the past, older unified communications solutions were tied together via compatible implementations of these protocols. Today, with cloud-connected UCC solutions like Microsoft Teams, Slack, and Zoom, any connections and compatibility happen either at the API level – if available – or something built directly into the applications.
Step back for a moment and look at some consumer UC services. We leave the last C off as using these for collaboration is a stretch, but you can appreciate the analogy. Apple's iMessage, Facebook's Messenger, and Google's Hangouts are all capable of voice, multimedia text, and video communication. Is there any interaction between these services? None, zip, zilch, nada. They are all proprietary with no way in, unless the respective companies want to allow interoperability. It is quite different from SMS (iMessage does do SMS) and MMS protocol standards that allow cell phones to communicate through carrier networks.
Therein lies the rub with modern UCC. Zoom, Slack, Team et al are proprietary platforms. Want to interface your legacy video conferencing hardware with these services? You're at the mercy of what they will enable and allow. What does that mean for your current investments in older solutions? It's complicated. Keep reading below for some additional food for thought.
Crestron Flex: A Unified Communications Solution for Every Space
Standards-Based Interoperability
UCC systems like Cisco and Zoom have recognized the need to bridge legacy or standards-based conferencing systems into the newer platforms. For example, Zoom's API Connector can link to SIP/H.323 Poly devices. The Poly devices must be on the supported list, and the API Connector software runs on a Windows PC, server, or VM instance. When properly installed and provisioned, this interoperability solution enables convenient end-user experiences like calendar integration for room reservations and joining meetings with one touch. While this integration will provide most of the basics for tying in this equipment into a Zoom UCC environment, it will never be as full-featured as native device integration.
Cloud-Based Interoperability
REST-based APIs open a whole new level of interoperability in disparate UCC systems as it has for most of today's web services. Examples of this are Cisco's RoomOS 11 Room Operating System software which will connect to the cloud-based Control Hub, connecting WebEx rooms Zoom, Microsoft Teams, and Google Meet. The API level integration opens up other possibilities for systems like Zapier to tie together workflows that take advantage of these UCC systems. Cloud-based software enables a more sophisticated translation and interoperability layer to better leverage features on each platform, creating more intuitive and productive user experiences.
Native Integration and Managed Services
Interoperability almost never works better than a completely native approach. You can meld a Google and Microsoft productivity environment, but you're better off standardizing on one to avoid workflow friction. A natively integrated Zoom Room or Microsoft Teams deployment will let you take advantage of specific platform features like Zoom's Smart Gallery and Microsoft's Cortana voice assistant. Increasingly, AV systems and UCC solutions will partner to create better solutions that are more plug-and-play than today's approaches, creating fewer interoperability headaches.
Of course, replacing legacy and standards-based equipment is not an inexpensive proposition. It may present an opportunity for moving to a managed services model, where you partner with a firm to provide you with an outcome-based, fully managed and provisioned solution to solve your specific business requirements. The managed service subscription approach for AV dovetails well with the model for cloud-based UCC solutions.
Level 3 Audiovisual is an Arizona-based national managed services provider helping organizations of all sizes in Scottsdale and across the U.S. design, deploy, and manage AV systems and infrastructure. Get started by reaching out to Level 3 Audiovisual here or click the chat box below to connect instantly. We look forward to working with you.