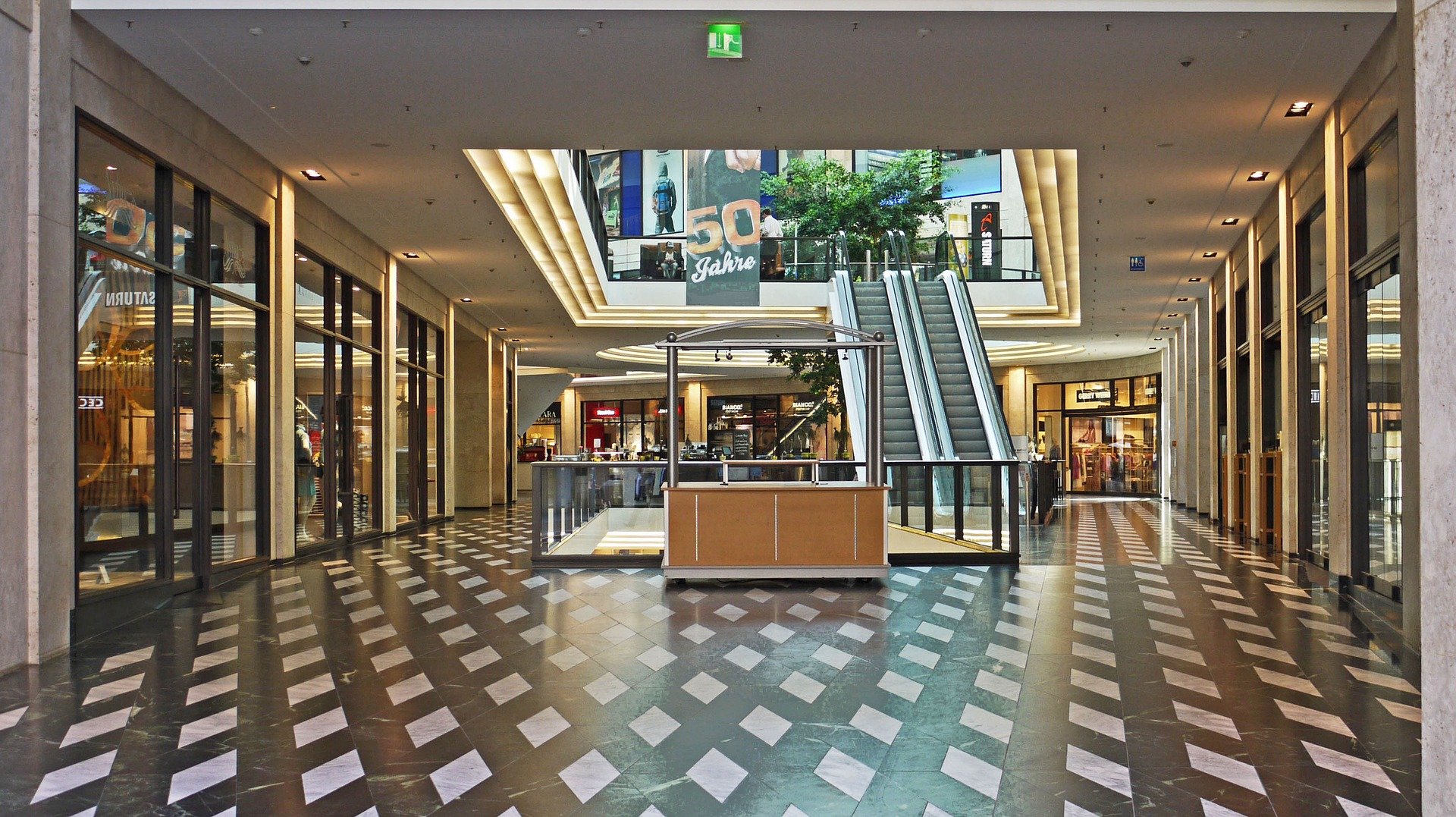 How To Leverage Video Wall Displays for Retail Applications
MAKE BRICK AND MORTAR RETAIL AN EXPERIENCE WITH INTERACTIVITY AND ENGAGEMENT
It's no secret that retail sales at brick and mortar stores are losing ground every year to online shopping. With the ongoing pandemic, brick and mortar retail is hurting even more and may experience more fallout. Is physical retail dying? No, but just as technology has reshaped the shopping experience online, technology can invigorate the physical shopping experience too.
While shopping for sundries and household needs might be easier to do online, shopping for fashion, cosmetics, and other fine goods that appeal to more than the visual sense is still a more pleasurable experience in person. In Scottsdale, shopping centers like the Fashion Square, Kierland Commons, and more cater to an upscale shopping experience. But retailers may need to adopt solutions to create more differentiated shopping opportunities in-store to get people away from screens at home.
What might be such a solution? Interestingly enough, it involves more screens, big screens, and many of them. Read on for suggestions on how to liven up physical shopping settings in Scottsdale with video wall displays.
SEE ALSO: 4 Ways to Use Video Walls for Education and Engagement
Window Shopping
Go dynamic with your window displays. A multi-screen video wall can create an animated and dynamic presentation. For fashion, intersperse fashion show footage with pictures of promoted styles. If there's a sale on, use part of the wall to promote it. Use a display as a virtual salesperson telling a story about a product. The more people know about how something is designed or made, the more likely they are to be interested. When your shop is closed, your window display can keep on telling a story and promoting your products, creating interest and incentive for shoppers to return.
Wayfinding
Large shopping centers can be challenging to navigate. While anchor stores are easily found, smaller ones may not be depending on traffic and layout. A video wall can be a step up from digital signage, offering dynamic maps and video on a bigger canvas. For example, consider a Google Street View-like approach on a large video wall at one or two strategic locations in a shopping center. A separate screen can be used to enter queries, and the video wall can present a map and a picture that helps find a store.
Omnichannel Sales
The upscale home-furnishings company Restoration Hardware has turned their locations into massive, luxurious showrooms where you can buy things but not take them home. In the competition with online-only retailers, it isn't easy to stock all sizes, colors, and styles of products. Current retail trends have many examples of retailers with minimal stock using stores to educate customers on their products' quality and workmanship. Use video walls as a way to display other options and promote online channels, so if a shopper comes up empty on in-stock items, they know where to go to find it.
Let the Customer Drive
Draw a crowd to your video wall display by letting the customer control the content. You can even create a no-touch experience by using smartphone technologies like NFC for customers to make the connection to the video wall system. Create a handful of promotional experiences with video and sound that the customer can choose, and stores can educate, entertain, and generate more sales.
These are but a few ideas for using video wall displays to reimagine retail experiences. Level 3 Audiovisual is a leading AV integrator of video wall display solutions in Scottsdale and across the U.S. To learn more about video wall solutions for your company, reach out to us here or click the chatbox below to connect instantly. We look forward to working with you.