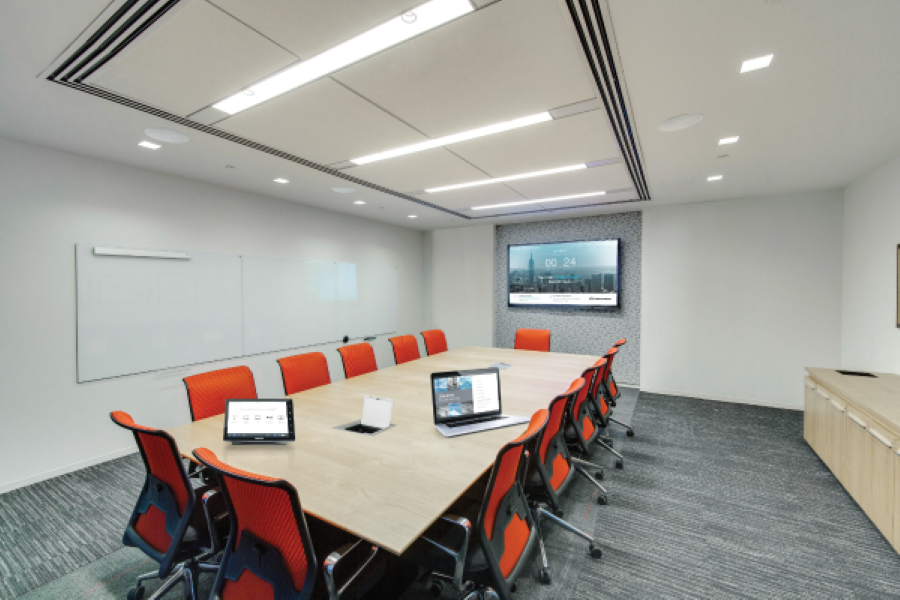 An Introduction to Zoom Rooms: Why Does My Business Need One?
Zoom Rooms help make remote work possible by providing a sophisticated, user-friendly platform for communication
In 2020, Zoom is a household name — not just here in Phoenix, AZ, but across the United States and overseas. It's won the popularity contest among other video conferencing solutions due to its ease of use and reliable service. Anyone can create or join a Zoom meeting if they download the software on their smartphone or computer. But audio/video meetings are only one component of the Zoom system. Zoom Rooms are a larger, all-inclusive solution that organizations can employ to foster communication, collaboration, growth and productivity among a dispersed workforce, including in-person and remote workers. Many employers like the benefits they reap from increased remote work opportunities. It decreases overhead expenses for the organization and fosters greater efficiency and output among employees. But these benefits depend on employees having the right tools at their disposal to communicate and work together effectively. And that's where Zoom Rooms shine.
SEE ALSO: AV Busting Your Budget? An Integrator Can Save You Money.
What Are Zoom Rooms?
A Zoom Room is a communications and collaboration system that combines AV hardware with Zoom video-conferencing software. OK, now let's break that down: 1.) Zoom-based rooms are built in meeting spaces like conference rooms, huddle rooms and offices. 2.) Zoom doesn't make any of the AV equipment needed to run its video-conferencing software, but you can browse their recommended hardware components. One of the core ideas behind a Zoom Room is that organizations choose hardware solutions that fit the meeting space's size and purpose. At a minimum, you'll need a camera (or cameras), microphones, speakers or soundbars, a monitor, a screen (or multiple screens in a conference room — video walls are IN right now) and a tablet. 3.) Zoom video-conferencing software is integrated to operate with your AV installation. All the necessary audio and video is also integrated into the equipment. Once your setup is complete, you'll have a dedicated meeting space that allows your organization to communicate and work together with ease and simplicity.  
What Can You Do in a Zoom Room?
A Zoom Room is designed to maximize communication, collaboration and productivity in meeting spaces. In a Zoom-based room, you'll have access to the following tools:  
Audio and video conferencing (with recording)
Remote participation
Chat features
Integration with Google Calendar and Microsoft Exchange
Interactive whiteboards
Wireless screen sharing
Scheduling module
One-touch control to start, join and end meetings
  Keep an eye out for updates from Microsoft Teams and Zoom. In November 2019, Microsoft Teams announced that Teams Rooms would allow users to join meetings on Zoom natively. Zoom announced they would be updating the Zoom Room system to enable native integration with Teams meetings.  
How Can Your Company Benefit From a Zoom Room?
1.) Collaborate anytime, anywhere. Workers don't need to be in the same space at the same time. Remote colleagues can join a Zoom Room via video conferencing, and they'll have access to co-annotate on interactive whiteboards. Your organization can reap the same productivity level while allowing more employees to work partially or fully at home.
2.) Never miss out on an opportunity. Hold inspiring brainstorming meetings and make project notes using interactive whiteboards. Then save the screen as an image to send to everyone on the team. This keeps all team players on track throughout a project, and you can loop in anyone who couldn't make the brainstorming session.
3.) Provide better training. Use Zoom video conferencing to hold team training meetings. Again, not everyone has to be there in person, which means you don't have to delay crucial trainings. Use interactive whiteboards and screen sharing tools to walk employees through a training process. The key here is that you can record the session, send it to team members to have on-hand anytime, and incorporate it into the new hire onboarding process to make training more efficient.  
What Can Level 3 AV Do to Help You Make a Seamless Transition?
Level 3 Audiovisual is a professional AV integrator and dealer of Zoom conferencing solutions for commercial spaces of all sizes. We can help you build and install the technology solutions you need. Contact us today to schedule a consultation.