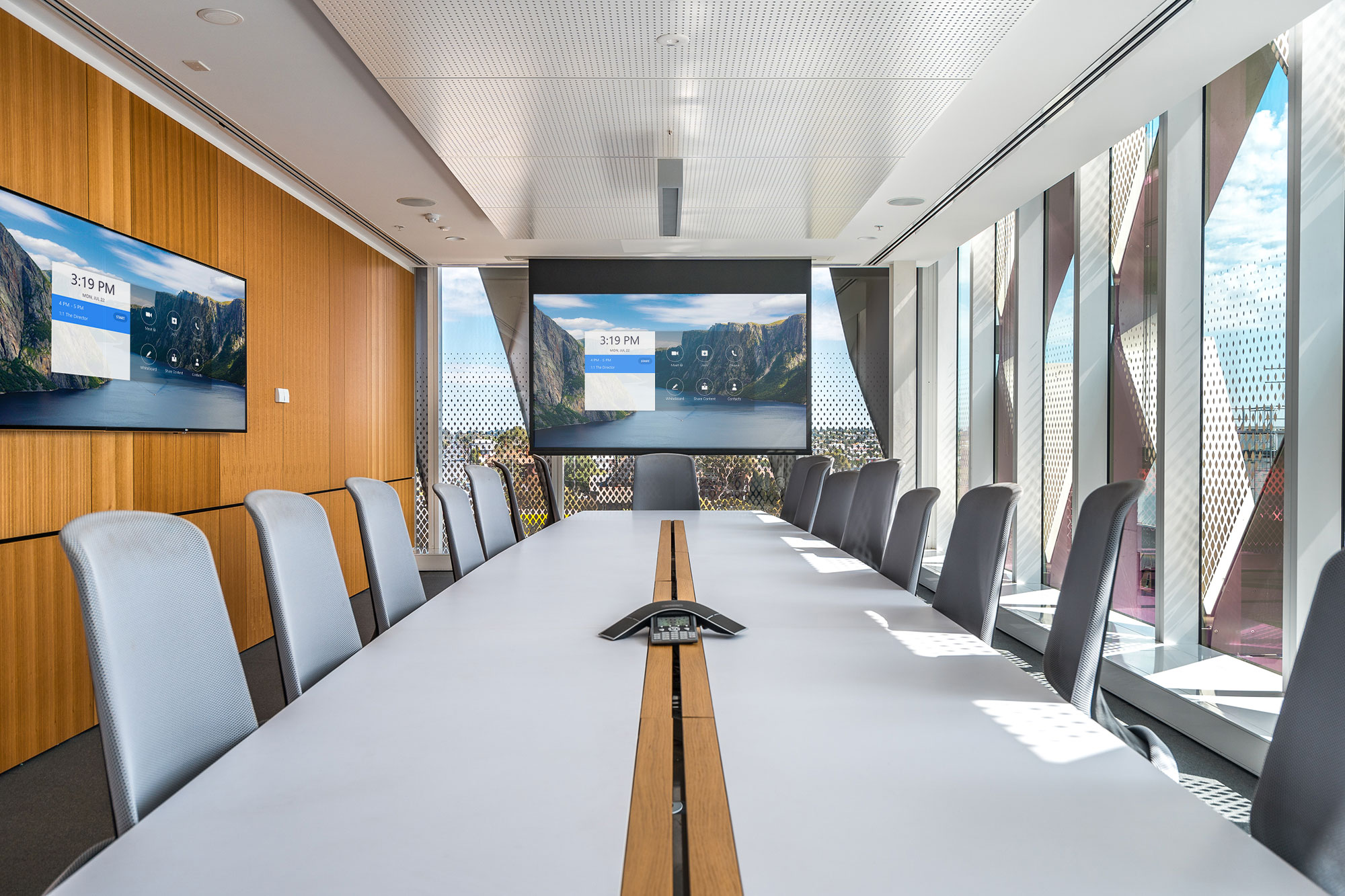 3 Critical Ways Managed Services Improve Your Company's AV Infrastructure
UNDERSTAND HOW MANAGED SERVICES COMPANIES ADVANCE YOUR COMPANY'S EFFICIENCY
Managed services are increasingly common in the business world. From payroll processing to outsourced IT support, companies are taking advantage of the expertise and efficiency of external organizations to provide essential services while focusing on building infrastructure that's core to the business.
With today's rapid technological change, organizations are taking a closer look at technology investments and the support staff needed to deploy them. While many organizations have migrated to utilizing managed services for a wide range of IT technology needs, only recently have they looked at using a managed model for audio-visual and communication infrastructure like conference rooms, meeting spaces, digital signage, video walls, and other applications.
In this post, we want to explore three critical areas where AV infrastructure managed services companies can add value to a company, whether here in Phoenix, AZ, or globally. Keep reading below for more!
SEE ALSO: Improve Your Bottom Line by Using an MSP Provider for AV Technology
Design and Architecture
Medium to large enterprises need consistent implementation of AV systems for compatibility and scalability. Level 3 Audiovisual uses the AV9000 standard as a common approach to projects no matter where they are deployed in the world. We track evolving standards in the audio, video, and unified communication realms to ensure that the technology deployed can grow with your company's needs and scale appropriately. You need not worry about the latest interoperability standards in messaging, videoconferencing, device connectivity, remote management, and other evolving protocols for operating and managing your conference and meeting space equipment – we do. All AV installations are designed with usability, supportability, and scalability in mind, from the start.
Systems Deployment
Deployment for AV solutions becomes vastly simplified with a managed service provider. The typical model for your company for a new conference room installation (or multiple rooms in a location) might involve developing a Request for Proposal (RFP), selecting vendors to participate, and choosing the integrator after a bid evaluation process. With a managed service, that lengthy process is circumvented. You tell the service provider your specific needs, get a budgeted cost, and the provider manages the process from start to finish – from design to installation to education and training as needed for your staff.
Support
What happens when your staff doesn't know how to make something work? Who fixes an issue when a video conference room system isn't working as it should? Rather than having your own internal staff, a managed service provider is staffed with the right expertise and ready to support your company at every level. Depending on your company's needs, a staff augmentation model supplies an expert for handling support tickets, and this staff can be on your premises if needed for a quicker response. Multiple tiers of support can be provided, from remote to onsite, depending on the issue. For higher complexity cases and escalation, a service provider can provide a next-level expert (remotely or onsite) to diagnose and fix critical problems to reduce downtime. Service Level Agreements (SLA) with a managed service can detail multiple tiers of contractually obligated support response times to assure your company of the level of performance it needs.
Want to know more about how managed AV services can help your company? Learn about flexibly outsourcing your AV technology needs to an experienced professional firm by reaching out to us here or click the chat box below to connect instantly. We look forward to working with you.