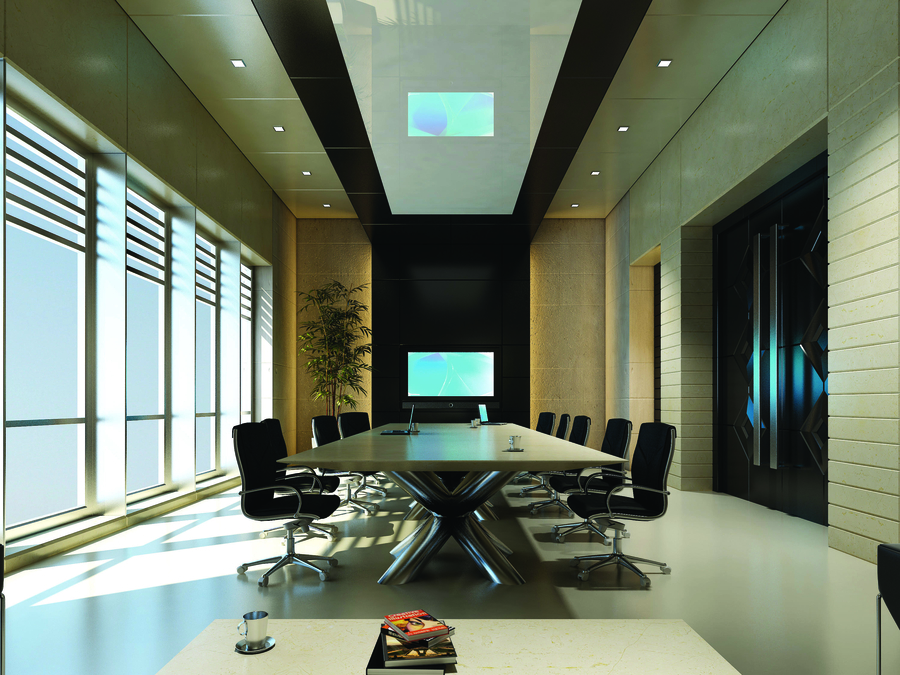 How AV as a Service Can Secure Your AV Infrastructure
A Managed Service Can Fill in the Holes in AV Security Technology
Once upon a time, IT was IT, AV was AV, and never the twain shall meet. Well, those days are long gone. AV devices are smart, connected, special purpose computers, and the digital convergence of video, audio, and communication over IP has ensured that they all meet on the same networks.
While in the past, the isolation of AV systems meant that they had some immunity from hacking and online attacks, today, they may be as vulnerable as any other connected system. IoT security is a much-discussed subject these days, and AV devices are part of the IoT (Internet of Things). The problem? While other connected computers and systems have benefitted from either native or third-party solutions that add layers of security to those systems, AV technology has lagged in that regard.
What does it mean? Your company needs to employ the right practices and safeguards to ensure your AV systems are not compromised. What would be the cost to your company of an important meeting being hacked by an overseas competitor and your plans known? It might be incalculable. The Sony Pictures cyberattack, which exposed a trove of email and wasn't AV systems related, had huge fallout for the company and even the industry. It would be imprudent to believe that it won't happen next in full color, with audio.
How can you protect your AV systems from intrusion? You can implement several best security practices, invest in specialized monitoring systems, and employ segmented or even air-gapped networks for sensitive systems. Or you can hire an AV as a Service provider to take over those responsibilities for your Tempe, AZ company for a monthly fee. Keep reading below for several ways the latter strategy might make sense for you.
SEE ALSO: AV as a Service: What Is It? And What Can It Do for Your Company?
Making AV Devices Conform to Enterprise Security Standards
The software stacks in AV devices have lagged in implementing the types of standards that have been available for other IT systems for years. Networked firmware updates and security patches are not always available. Simply understanding the level of firmware deployed in the device has either required a physical check or custom monitoring solutions that employ lower-level techniques to understand the device's characteristics. The main point is that AV devices in meeting spaces have not been easy to monitor or update, making them vulnerable to security exploits. To manage a large number of them and maintain network security effectively, a sizable investment in the right toolsets and customization will be required.
Best Practices for Network Security
The same security practices you employ in IT platforms are necessary for AV, but the tools are more rudimentary. Passwords should never be defaults from manufacturer-provided admin accounts and should be updated several times a year. Endpoint detection tools can help identify suspicious behavior in devices to identify threats. Firmware running on devices and systems needs to be identified, and updates should be made as required. Firewalls and ports need to be monitored for potential holes. You will need to decide on network segmentation models to protect your overall network from a threat infiltrating through AV systems.
Hire a Firm to Do It
Historically, companies have owned AV systems as well as the responsibilities of maintaining them. Part of that responsibility, of course, is maintaining security. As security is not always inherently built into these systems or may not be very robust, an investment is required in the tools and training to maintain them. But an increasingly popular approach to AV solutions is the AV as a Service (AVaaS) model, where a company can contract with a service provider for a fully managed solution. Much more than a financial vehicle like a lease, the AVaaS model pushes all responsibility for maintenance and support onto the provider. The contractual arrangement provides the financial incentives and liabilities for the provider to ensure very high availability and uptime of AV systems and deal with the security issues. Should any operational problems arise related to performance or security, the AVaaS provider is responsible for a quick resolution. To this end, AVaaS companies have invested in customized tools, specialized skills, vendor relationships, and people training to provide a high level of service efficiently.
Want to learn more about protecting and managing your AV system assets? Get started by reaching out to Level 3 Audiovisual here or clicking the chatbox below to connect instantly. We look forward to working with you.