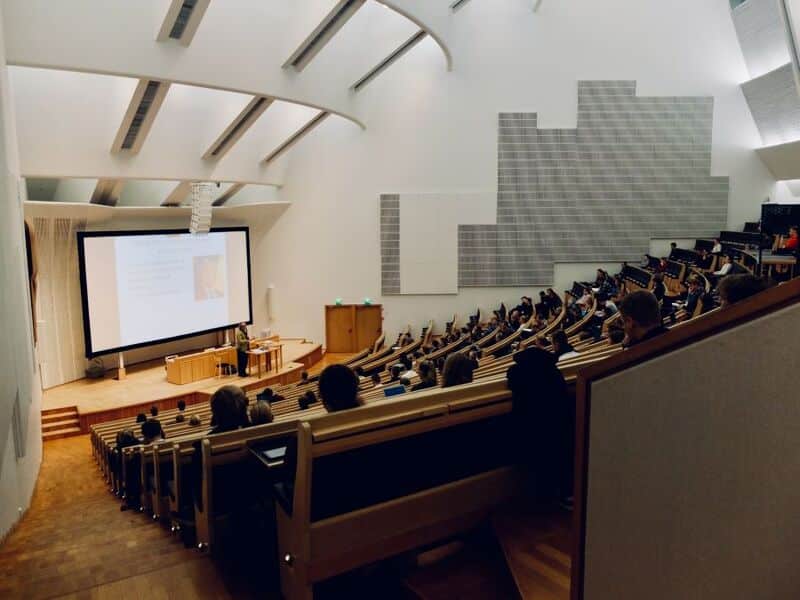 Exploring Cutting-Edge Technology Trends: What Is Audio Distribution Over IP?
NETWORKED AUDIO IS THE NEXT BIG STEP FOR HIGH-QUALITY AUDIO DISTRIBUTION IN COMMERCIAL SPACES
Over the past several years, audio over IP (internet protocol) has swiftly gained traction as a cost-effective, efficient, and streamlined solution for distributing audio signals in commercial spaces.
Audio over IP (also called networked audio) is a distributed audio system that transmits digitalsignals over a standard ethernet network instead of traditional analog cables. IP audio remains digital from source to endpoint and all connections are managed and routed using software. Because all devices are on the same network, audio signals can be transmitted to multiple sites simultaneously.
Networked audio solutions can manage audio needs in commercial spaces of all sizes, ranging from a single conference room to a restaurant to a university campus or performance arena. Keep reading to learn why distributed audio over IP is the next big step for commercial spaces in Phoenix, AZ, and across the U.S.
SEE ALSO: 3 Conference Room Automation and AV Trends to Watch in 2021
Networked Audio Is Cost-Effective
Traditional audio distribution systems require long analog cable runs to make point-to-point or point-to-multipoint connections between source components (media switcher or audio processor) and endpoints (speakers). These installations are labor-intensive and costly, and expanding the system requires new cabling runs that most likely require construction work in the walls and ceiling. In contrast, networked audio systems are installed using your existing network infrastructure. Digital audio signals are transmitted over your LAN network via ethernet connections, eliminating the need for expensive rewiring.
Audio Over IP Delivers Stable, High-Quality Sound
Traditional cabling systems are vulnerable to sound degradation and increased interference over long cable runs. If the installation uses poor-quality cables or a cable is damaged, sound quality suffers. IP audio remains digital from source to endpoint, resulting in clean, high-fidelity sound, no matter how far the distance from the source component.
In a networked audio solution, the emphasis is on the data quality, not the cable quality. An AV expert like Level 3 Audiovisual can help your business find high-quality IP audio solutions that won't eat up your available bandwidth.
Networked Audio Systems Are Highly Scalable
A networked audio system is limitlessly scalable. Adding new devices doesn't require all new wiring— simply connect a new device to a network jack to expand your existing system. As long as your business has a robust network infrastructure in place (and let's be honest — who doesn't these days?), then audio over IP is simple to scale and maintain to meet your audio needs.
Because digital audio signals can travel over longer distances without diminishing sound quality, a networked audio system is an economical and high-quality solution for commercial locations with large square footage, multiple offices, multiple floors or remote buildings.
How Do I Find Out More?
Call Level 3 Audiovisual. We're a leading integrator with experience handling large-scale commercial AV projects from start to finish. We'll work with you to determine the audio needs in your space and design a system to meet those requirements.
Schedule a consultation with our team bynfilling out an online contact form or chatting with us in the box below. We look forward to working with you!