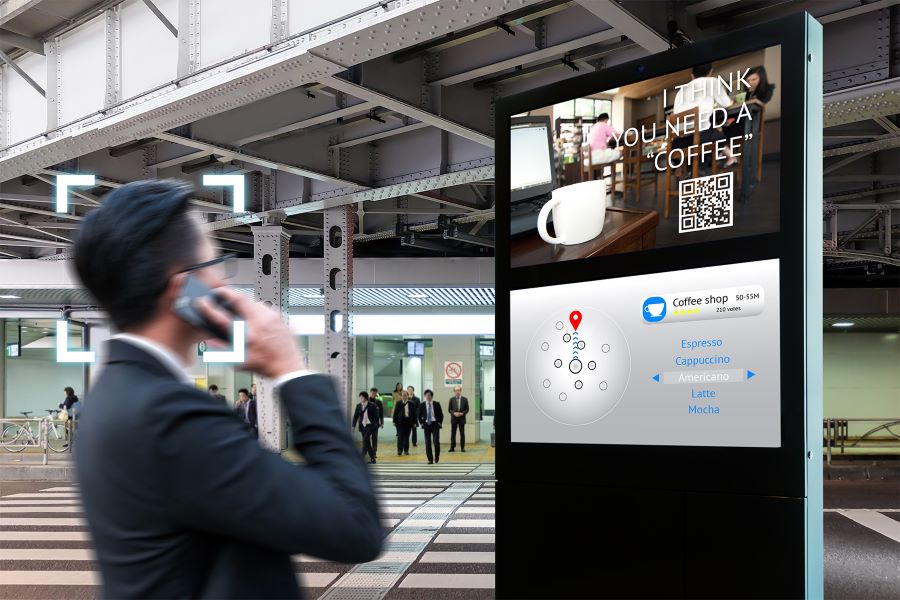 Considering Digital Signage Solutions? Here are 4 Things to Know.
THE MORE YOU KNOW, THE BETTER YOUR SOLUTION WILL BE
By its very name, digital signage is something you instinctively know. The colossal marquee video walls in New York's Times Square with everything from headlines to video are digital signage. Starbucks has gone to digital menu boards at many locations, letting them easily promote different options appropriate to the time of day. But behind the scenes, the right systems, processes, and practices need to be in place for a successful digital signage implementation.
As an expert in all things AV in the commercial space, our team at Level 3 Audiovisual has years of experience with digital signage solutions, including video walls for mission-critical applications. Whether you are considering a video wall for a monitoring or educational solution or signage for wayfinding, we can help you navigate the options and design, build, install, and maintain the right solution. So, what are the things you need to know for your Phoenix, AZ digital signage project? Keep reading below!
SEE ALSO: 4 Tips to Make Your Digital Signage Installation More Effective
Grabbing Attention
With a digital canvas, you can think outside the box. Your information can change as often as you like. Up-to-the-minute information like stock prices, weather, social media feeds, and a half-hour lightning deal are all things you can easily display with digital signage to drive your messages and objectives. You can use high-definition video in retail environments for promotions and advertising.
Considerations for Content Management Software
You will need design and automation software to manage all the information on your digital signage system. Look for critical features like media libraries to store content assets, flexible scheduling, remote management, audit trails that track all changes, customizable templates for simplified designs, and robust layout management. Content management can go from straightforward to complex, so you need to think through all the features that will be critical to your applications.
Pricing and Costs
There are hardware and software costs, but some of these may be bundled depending on the solution. From a software standpoint, as with many computing products, there are "per screen" models which may charge monthly or annually. There are also models for a one-time license fee covering unlimited screens. Training and support may be included in some models and be separate in others. It's imperative to consider all the investments required over the lifecycle of the solution. You can also consider an outsourced, managed service model, where a specialist vendor handles all aspects of the system for you, from hardware and software to maintenance, training, and support.
Interactivity
One of the newest trends in digital signage is interactivity. Digital signage need not be just screens; touch capabilities, cameras, and microphones allow for building interactive applications. An application can use analytic data based on interactions to modify the content. If many people search for the same items one day, start a promotion to encourage buying more. Cameras and proximity sensors can track how people are paying attention, so you can modify content to gain more engagement. The most advanced applications are becoming similar to the latest ones on smartphones, like interactive chatbots and assistants a la Siri and Alexa, specifically developed to help shoppers and visitors make decisions and find where they're going.
Want to know more about digital signage solutions? Get started by reaching out to us here or clicking the chatbox below to connect instantly. We look forward to working with you.