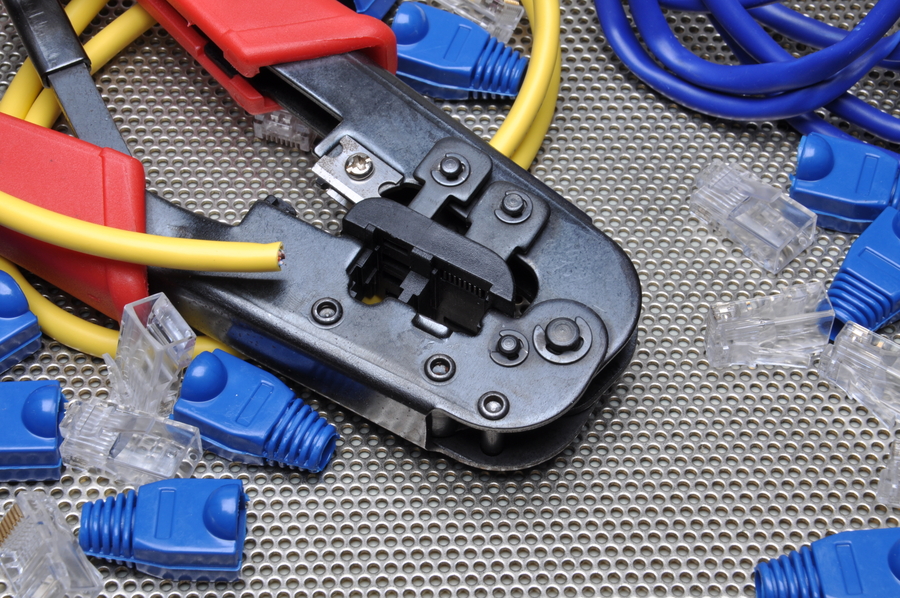 Before Hiring a Low-Voltage Contractor, Ask These Questions
How Tech Managers Can Discern One Low-Voltage Contractor from Another
If you're a technology manager looking for a skilled low-voltage contractor, how can you know you're partnering with the best?
For your projects to succeed, you'll need on-time delivery, performance as expected, and an installation done to best practices. Of course, every vendor will claim that they do a great job. However, there are signs you can look for to discern the best from the rest.
So before you hire a low-voltage contractor, ask the following questions. Their answers should clue you into their experience and skill!
SEE ALSO: 3 Commercial AV Considerations for the Current Environment
Question 1: May We See Your Quality Policy?
Trustworthy contractors should have a Quality Policy in place that states their company values and how they live up to this policy. A contractor that values its quality assurance policy will have evidence of customer satisfaction and can be trusted to do the job well.
Question 2: Who in Your Company Is Accountable for Quality Management?
Find out if a specific individual is accountable for Quality Management. If there isn't anyone assigned to quality assurance, there's a strong chance that their efforts will be lacking. If corrective action is required, it will likely be inconvenient at best.
Question 3: What Certifications Do You Have?
Ask the potential contractor what certifications their team holds to determine if they're truly qualified. The owner of the company may be qualified to handle your low-voltage installation while the rest of the team is not. If the company holds valid certifications, you can likely trust its work.
Question 4: May We See a List of Your Calibrated Field Instrumentation?
Field calibration allows instruments to be tested or calibrated in real-life conditions, not only in-shop. Find out if your contractor tests cables and certifies them. The calibrated instruments should be in a readily portable inventory for field measurements. Without it, you won't be able to "put a number on things" and may waste valuable time.
Question 5: What Is Your Process for Corrective Actions?
When you're dealing with technology, there's always the chance for things to go wrong. Often this is due to miscommunications between parties. Your low-voltage contractor should have a process to manage these issues and keep you in the loop about how they'll be corrected. The procedure should include timely responses, a contact for escalated issues, and a communication log.
Question 6: Can You Provide References for Your Clients?
In low-voltage installations, defects often do not show up right away. Ask your potential contractor for references from the past two years for evidence of great communication and performance.
A poor-quality installation can lead to hours and hours of wasted time. Avoid this by finding a low-voltage contractor who's up to the task.
Level 3 Audiovisual is an experienced AV company offering installation and managed services to Scottsdale, AZ and cities worldwide. Connect with us here to learn more about our audio-visual services.