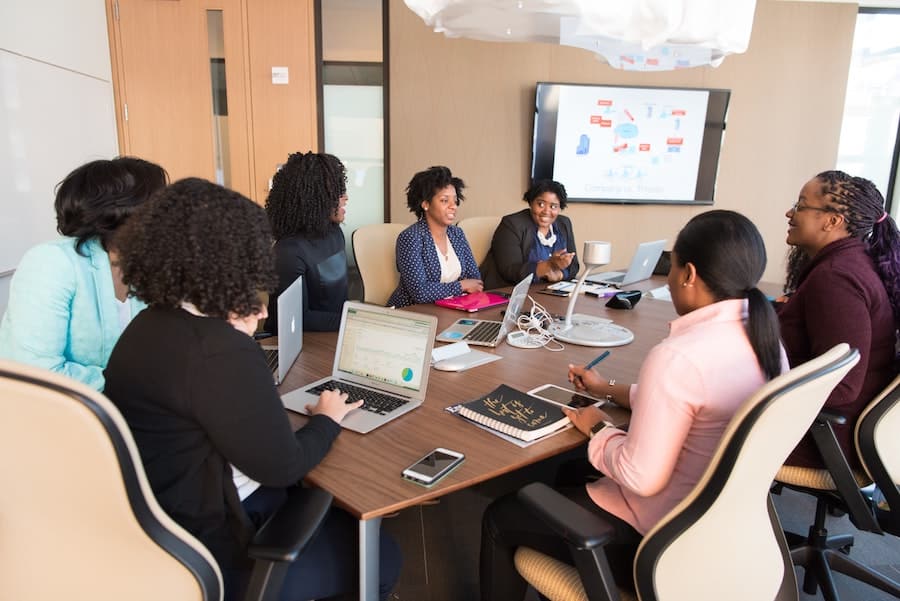 3 Conference Room Automation and AV Trends to Watch
WATCH THESE TRENDS AS NEW WORKPLACE DYNAMICS CONTINUE TO UNFOLD
Needless to say, 2020 was a tumultuous year. It affected almost every aspect of society, from socialization to education to healthcare. And the workplace was not exempted. With the ongoing pandemic, companies large and small are rethinking and reimagining the workplace and how teams get things done.
The trends driving remote work, decreased business travel, and increasing collaboration through online tools are not new, but they were accelerated by the need to maintain social distancing in workplaces. These trends will not slow down; indeed, we expect Phoenix, AZ businesses to continue to increase investments in conference room automation and collaboration solutions to work more productively and efficiently, in and out of the office. Keep reading for three trends that will continue to stay on the fast track!
SEE ALSO: How Zoom Rooms Solve The 3 Most Common Meeting Pain Points
Unified Communication and Collaboration
Once disparate systems for voice communication, video conferencing, and data sharing have all converged on common platforms that can do it all. Moreover, where once only proprietary systems worked on specific audio and video conferencing hardware, the trend has been to merge the software-based collaboration platforms like Zoom and Microsoft Teams with high-quality conference room automation and AV systems. The goal is to make launching a meeting, sharing information, and having group video and audio as easy and fast to use as an individual computer or smart device. As teams continue to collaborate with remote teams and remote individuals, look for more integrated solutions that easily support new hybrid work environments. Also, look for systems to integrate scheduling of AV and conferencing equipped rooms, interactive whiteboards that make it easy to capture and share information in real-time, one-button recording features to capture meetings, and remote monitoring and management of conference rooms.
Touchless Collaboration
Given the effects of the pandemic, minimizing touchpoints and potential disease spread has become imperative in workplaces. In conference rooms, look for more ways to use personal devices to control meeting room facilities to reduce touching buttons, cables, and other controls. Many systems already support wireless connections from laptops and smart devices for data sharing and apps that enable the conference room AV to spin up for a full meeting. Look also for increased use of occupancy sensors and even smart voice control speakers to control the conference room environment like lighting, temperature, and motorized blinds and shading.
Improved Audio and Video Quality
Nothing kills a meeting more than poor visuals and audio quality. In a conference room, you need to have quality audio equipment to both pick up participants' voices speaking naturally and project loud and crisp sound for groups to hear all participants effectively, whether they are conferencing in from home or a remote meeting room. Many conference and meeting spaces can use a boost to their camera and audio systems. For example, microphone arrays with modern beam-forming DSP technology help to pick up audio from all over the room without participants having to shout or huddle around a microphone. Advances in high-resolution cameras offer more expansive fields of view and pan-tilt-zoom features, enabling more flexible views of groups and focusing on particular elements of meetings. In some cases, some of these technologies are combined in all-in-one pieces of equipment that are simple and cost-efficient to deploy in smaller meeting spaces.
Ready to get your conference room and meeting spaces prepared for the new work paradigms? To learn more, reach out to us here or click the chatbox below to connect instantly. We look forward to working with you.