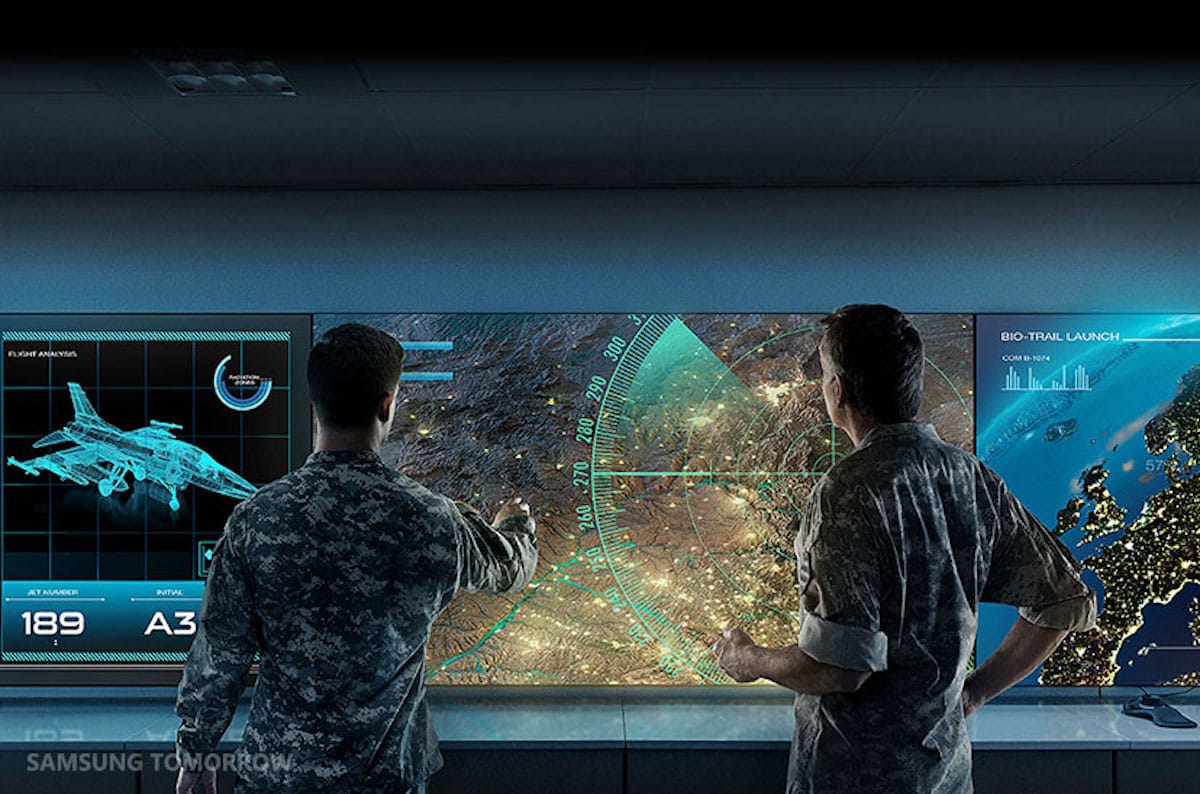 3 Best Practices for Designing LED Video Wall Content
KEEP THESE IDEAS IN MIND WHEN CREATING YOUR VIDEO WALL
Video walls, in many use cases, are no more than a giant digital signage solution. But the large canvas it provides also makes for more complexity. Multiple screens are involved, specialized mounting is typically needed, and ultimately, content is king to use the large signage wisely.
A successful video wall is a mix of using the right technology and designing the right content that leverages the technology. Just like a pickup truck isn't the right vehicle to do the oval at Phoenix International Raceway, you want to match your LED wall technology to the needs of your content and the content to the capabilities of your Arizona LED wall. Keep reading for three best practices to keep in mind for your next video wall project.
SEE ALSO: What You Need to Know about Outdoor LED Video Walls
Know Your Tech Specs
The technology you'll employ matters, as some video wall types are better for specific applications than others. Will you use LED or LCD displays? How about projector blending walls? Next, the technical specifications are critical so that you have the right technology for the job: display size, pixel pitch, resolution, contrast, color rendering, and viewing distance. These technical capabilities will determine what your display might be capable of for different content types like fast-moving animation, video, text, and more.
Make a Plan
Video walls can be a significant investment, and you should consider the long-range plan. Is it a permanent installation? Will the type of content change markedly over time? Who is managing both the technical operation and content creation and maintenance? Will your wall allow for interactivity down the road? All these factors can influence the technology employed and the systems that support it.
Create Content Goals
The video wall might serve one purpose or many purposes. Is it in a lobby, outdoors, an educational environment, or a museum? Is it permanent? What is the audience? What type of information will be displayed?
In general, video walls present a large canvas for your messages or stories. A few guidelines help in keeping the content impactful. The use of short messages that are easily read and absorbed at a glance helps for memorable content. Large fonts that can be identified at the appropriate distance makes things easier to see. When using video or animation, it's best to use smooth, slow-moving content that's easy to see and grasp quickly versus a fleeting blur that doesn't capture attention.
If you employ a large, multiscreen matrix video wall, do not do too much with information and content. Too many busy screens will be distracting. If your wall has scrolling feeds for things like weather, stock quotes, news headlines, or other changing information, repeat some of it in a large enough format, so the message is conveyed. If a directory is displayed in an office lobby, ensure that the scrolling interval and text sizes allow for easy viewing that takes little time to get the information a viewer might need.
Do you have a video wall project you're considering? Level 3 Audiovisual is Arizona's leading expert in both indoor and outdoor LED walls. Let us help you imagine, design, and build your video wall solution. To get started, reach out to us here or click the chat box below to connect instantly. We look forward to working with you.