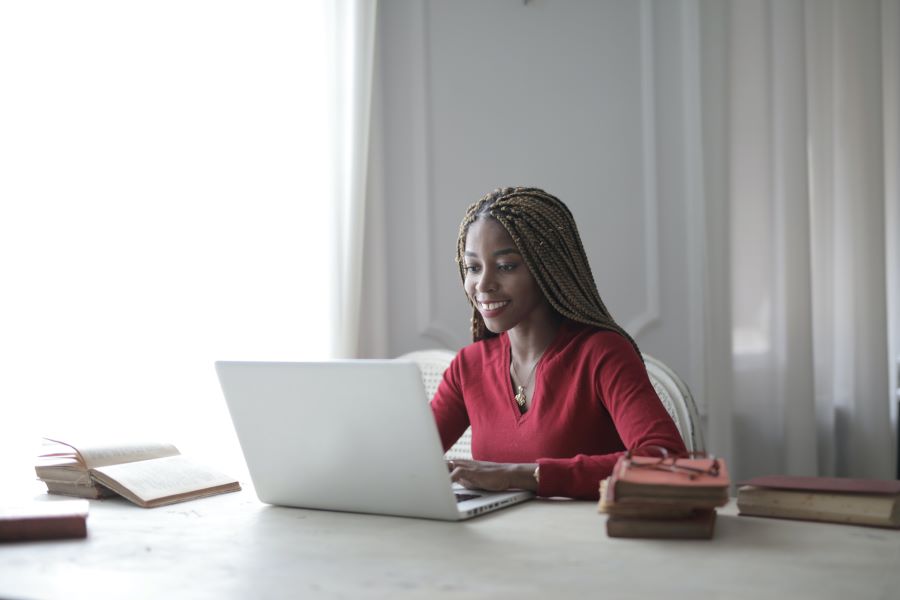 Incorporate Online Simulations into Your Healthcare Curriculum
LEVERAGE THE USE OF VIRTUAL MEDICAL SIMULATIONS TO OFFER STUDENTS MORE LEARNING OPPORTUNITIES
Although the coronavirus pandemic is finally loosening its grip on the U.S., a number of the innovative tools, strategies, and practices we employed during pandemic times are here to stay. When the world was in lockdown for over a year, healthcare educators raced to find ways to deliver effective online learning to medical, nursing, and other healthcare students.
One solution that emerged and grew rapidly was online healthcare simulations. Like in-person medical simulations, online simulations provide healthcare students with an interactive, engaging environment to practice clinical and decision-making skills. Sophisticated, web-based platforms allow students to assess virtual patients and take actions like prescribing medications, ordering labs and imaging studies, and making care decisions.
Even as students return to classrooms, online educational tools will remain a vital part of the curriculum. Medical training programs and facilities will need to provide an integrated approach to meet the needs of all students.
Keep reading to learn several advantages of bringing online simulation learning to your Houston, TX, or U.S.-based facility. Then use the resources we've provided to help you find the right platform for your educational goals.
SEE ALSO: 3 Medical Scenarios You Can Create in a Healthcare Simulation Lab
Advantages of Online Simulation Solutions
Online healthcare simulation is a flexible and versatile educational tool that offers numerous benefits for medical and nursing schools, teaching hospitals, and healthcare training programs.
Students can learn in an online simulation from anywhere in the world. This tool provides a satisfactory alternative for students studying abroad or juggling personal issues that make in-person attendance difficult.
Online simulations are a beneficial supplement to in-person classes and simulation labs. Students can log in to an online platform at any time to brush up on material before exams or strengthen weak skills in challenging areas.
With a robust platform, educators can build uncommon and complex medical scenarios, thus exposing students to a wide range of clinical cases. Research suggests that exposure to a variety of experiences improves cognitive reasoning, reflection, and retention.
Many online simulation platforms offer measurable and standardized assessment tools. Educators can track student actions and decisions, provide feedback, and assess performance reports to identify curriculum gaps. Performance trends can be tracked for individuals and entire classes.
Recommended Virtual Platforms
Several platforms have emerged to offer sophisticated virtual medical simulations. The following recommendations are a great place to start to find a platform that fits your teaching objectives. Many platforms offer a free demo to test the solution before purchasing.
ALEX by Nasco Healthcare. ALEX is a full-body patient communication simulator that uses advanced AI to see, listen, and talk. This advanced manikin offers realistic training in patient communications. ALEX can be used for in-person and virtual simulations.
i-Human Patients by Kaplan. This platform offers medical, nursing, and physician assistant students access to hundreds of simulated cases. Simulations use a combination of integrated learning, exercises, and assessments to help students learn and retain information. As a bonus, i-Human Patients already has a virtual case for identifying and diagnosing a COVID-19 patient.
Simulation Canada. This website provides a list of platforms that offer virtual simulations. It's an excellent resource for educators to find a platform that meets their facility's needs.
Let Level 3 Audiovisual Help You Build a Virtual Simulation Program
Level 3 Audiovisual has years of experience designing, engineering, and installing medical simulation systems. Let us help you find the solutions you need to implement virtual healthcare simulation in your medical school, nursing school, training hospital, OR, or ER. Give us a call or reach out online to set up a consultation.