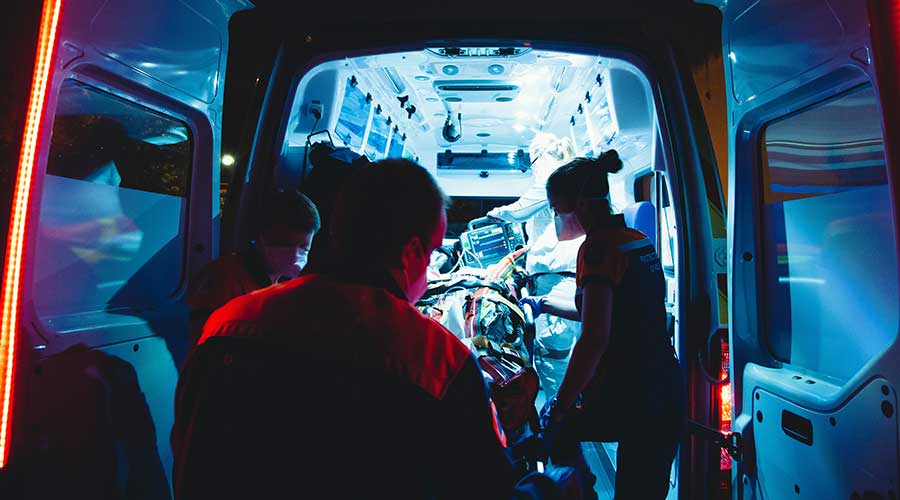 How to Improve Patient Outcomes by Improving Teamwork
Good Patient Outcomes Depend on Effective Teamwork
The goal of every healthcare professional, from doctors and nurses to EMTs to pharmacists is the same: to provide positive outcomes for their patients. That goal, however, is not always easy to achieve. According to statistics reported by the National Institutes of Health (NIH), around 400,000 hospitalized patients in the United States experience some kind of preventable harm every year. Improved medical training through high-fidelity healthcare simulation can go a long way in better preparing healthcare providers and therefore reducing errors and improving outcomes. But improving providers' individual skills and competencies is only part of the equation. Healthcare providers also need to learn how to work together and communicate effectively as part of a multidisciplinary team to improve overall medical care outcomes. Level 3 Audiovisual hosts quarterly skills camps, focused on teamwork training for healthcare students and professionals. Keep reading to learn more about the model that will be presented—and the benefits it could bring to your simulation center.
 No Medical Professional Is an Island
Almost every medical scenario involves more than one medical provider. A patient arriving by ambulance to an emergency room, for example, may be treated by an EMT, an ER doctor, at least one nurse, and a specialist all in the course of a few hours. Once a patient is released from the hospital, they may require follow-up care with a pharmacist or physical therapist. And while each of those medical professionals might provide flawless care in their individual area of expertise, lack of communication and teamwork may result in loss of critical information or context—to the detriment of the patient. Team Strategies and Tools to Enhance Performance and Patient Safety-known as TeamSTEPPS®-is a research and evidence-based curriculum that provides a national standard for team training in healthcare. Developed jointly by the Agency for Healthcare Research and Quality (AHRQ) and the Department of Defense (DoD), TeamSTEPPS provides higher quality and safer patient care by:
Improving information sharing
Eliminating barriers to quality and safety
Training medical teams to optimize the use of information, people, and resources to achieve the best clinical outcomes for patients
Increasing team awareness and clarifying team roles and responsibilities
The TeamSTEPPS curriculum and change model can be implemented by healthcare facilities of every kind–from critical care centers to pediatrician's offices–and can be integrated into healthcare simulation training programs. The process for implementing the TeamSTEPPS curriculum includes:
Establishing a change team that includes a multidisciplinary group representing the breadth of healthcare professionals within the organization
Conducting a site assessment to identity teamwork deficiencies
Defining recurring problems or challenges that threaten patient safety and identifying where in the healthcare delivery process they occur
Defining the goal of the training and listing the changes that need to take place to eliminate the risk to safe patient care
Seem like a lot of work? It's worth it. After participating in a TeamSTEPPS pilot program, the performance of the University of Texas Southwestern Medical Center's rapid response team improved across five categories. You can read more TeamSTEPPS success stories here.
Teamwork Training Is Integral to Healthcare Simulation
The goal of healthcare simulation training is to provide students with all the tools they need to be successful before they start participating in real-life medical scenarios. And that means simulation professionals should be familiar with the TeamSTEPPS curriculum and make it an integral part of their healthcare simulation programs. To assist with introducing TeamSTEPPS to as many simulation professionals as possible, Level 3 Audiovisual hosts quarterly skills camps. Participants will be introduced to the TeamSTEPPS methodology and then have a chance to put it into practice through a series of hands-on exercises. Jamie Stiner, a simulation operations specialist for the High Reliability Team at the University of Texas Southwestern–which successfully implemented TeamSTEPPS–will be the keynote speaker.
Find All the Healthcare Simulation Training Resources You Need
Ongoing education is critical for healthcare simulation professionals to stay on top of fast-changing trends, so they can deliver the most modern, relevant training for their simulation centers. Set yourself—and your teams—up for success and get in touch with us or browse our educational offerings today.