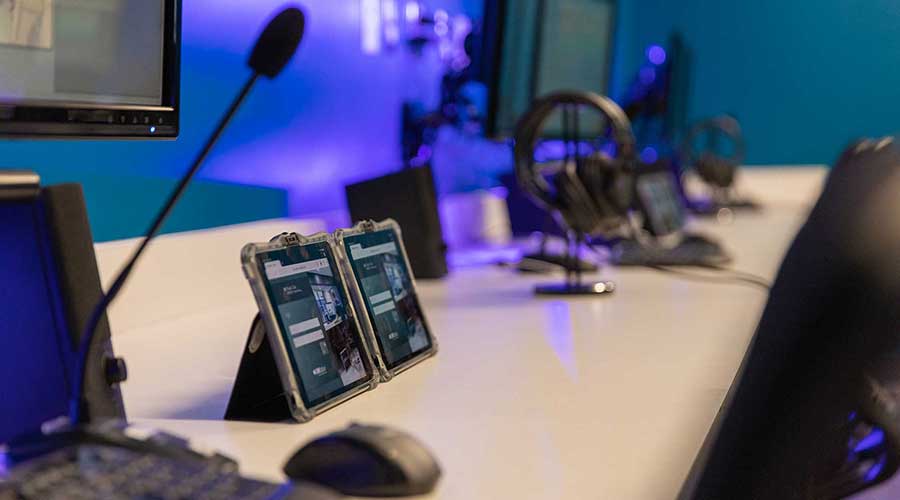 How to Choose the Best AV for Your Simulation Center
The fanciest manikin and most up-to-date medical equipment won't make much difference in your simulation center if you don't have audio and video tools that allow students and teachers to communicate clearly during scenarios, as well as review and debrief scenarios once they are over. With the right planning, however, you can design and install AV systems that support and enhance simulation in your center. At Level 3 Audiovisual's recent Simulation Operations Boot Camp Scott Atkinson, Director of Healthcare Simulation, outlined five things to consider before you start the AV design and engineering process for your simulation center.
Goals.

AV design and engineering for a simulation center should start with an idea of what you want to accomplish. Instead of just running toward the latest and greatest tech, take a moment to consider your goals. What types of users do you expect to serve and what goals and requirements do they have? What processes and experiences are you trying to improve? Do you want to renovate an existing space or build something new and how long do you have to complete the project? With specific and measurable goals, you can better tailor your AV choices to your desired outcome.

Layout.

Before you can choose the right AV tools, you need to consider the layout of your simulation center. The size of your simulation rooms can impact the type of camera you need—smaller rooms require cameras with a wider field of view to capture everything and everyone. Will your rooms have drop ceilings that can accommodate ceiling microphone solutions, or do you need wireless mics instead? The type of rooms you are outfitting will also play a role in determining what tools you need. If your simulation center includes classrooms or debriefing rooms, you'll also need monitors and video conferencing capabilities. For renovations or add-ons to existing buildings, you should consider whether existing AV infrastructure can support them.

Staffing.

Now that you have an idea of the types of AV tools you might need, it's time to consider who is going to operate all that equipment. To keep the AV in your simulation center running smoothly, you need a designated point of contact who can troubleshoot issues if they arise. Do you have someone available to focus on AV full time, or will AV operation be more of an "other duty as assigned"? The staffing you have available will impact the number and complexity of AV tools your simulation program can support. Level 3 Audiovisual's simulation facility experts are also available to provide support and trouble shooting as needed.

Workflow.

In addition to considering the number and type of rooms you have, make sure to consider how workflows might impact the effectiveness of your audio and video solutions. Do you need two-way communication with a control center or an instructor in a different room? How many people will be speaking at once and do you have enough microphones and speakers to capture and broadcast everything? When you are designing video solutions for your sim labs and exam rooms, consider if people will be moving around the room and whether you need to record them no matter where they go. You should also consider sight lines within the room and whether there are objects—such as curtains around beds—that might obstruct the view of cameras.

Budget.

Your budget should be an ever-present consideration as you design an AV system for your simulation center. Remember that your AV simulation budget has to include not just the upfront cost of the hardware, but also ongoing expenses like maintenance, repairs, software subscriptions, and AV staffing support. An AV integrator with experience in the simulation field can help ensure you're spending your money in the right place—and saving wherever possible.
Next Steps
In addition to providing expert advice about AV design and engineering for simulation centers, Level 3 Audiovisual's recent Simulation Operations Boot camp covered other critical topics for sim techs and operations specialists including hands-on experience with cable terminations and soldering, how to prepare for certification exams, and why AV standards matter. Read a full recap of the boot camp—and plan on joining us next year. Read the Recap