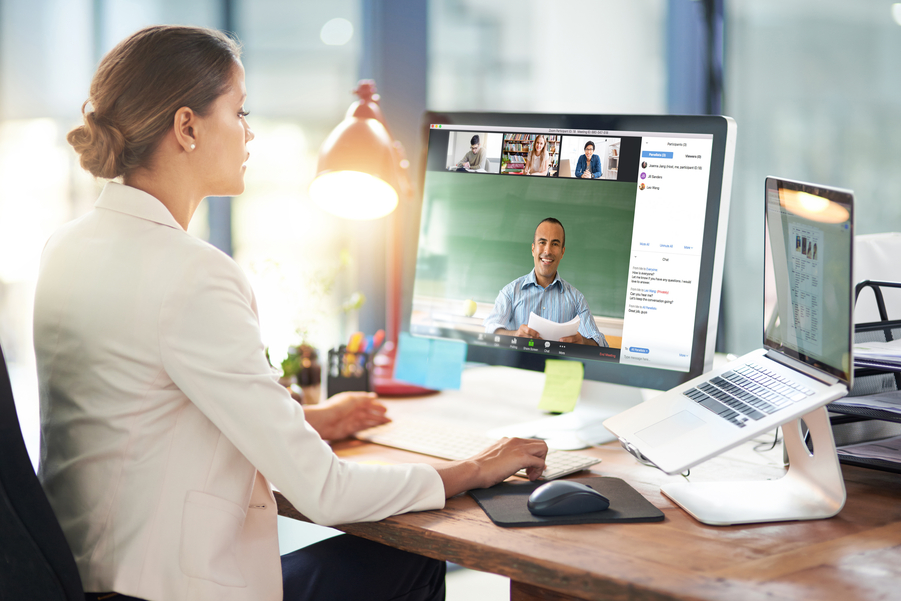 How Does Software as a Service Work?
Let Your SaaS Provider Privately Host Your AV Software
Whether you're an IT manager or an AV integrator working with corporate businesses, you've surely noticed that software as a service (SaaS) is more in demand than ever. In the past seven years, the SaaS industry has grown by 500%. And today, organizations with more than 1,000 employees will routinely use more than 150 SaaS applications.
To use the majority of AV software products, you need to host them. Off-the-shelf software solutions like Slack and Google Workspace are easy to implement, but they don't leave room for customized accounts, and if you run into any issues, you'll have little support.
An alternative is to privately host your software with SaaS. Cloud hosting requires servers and maintenance that is out of scope for most AV integrators. But luckily, a managed service provider like Level 3 Audiovisual can supply your business with privately managed SaaS. You'll still access the software through a web browser, but the infrastructure and applications are privately operated and hosted.
Read on to learn how SaaS will work for your business and make your software experience simpler, more secure, and cost-effective.
SEE ALSO: How Unified Communications as a Service Accelerates Hybrid Work Models
Why SaaS?
With SaaS, your business no longer needs to install and run applications across every computer or device. Instead, all applications are privately hosted on a cloud, and users access the platforms through a browser. This reduces hardware expenses and maintenance, as well as eliminates licensing fees.
SaaS also offers more scalability than using a software vendor, giving your company the option to add more or fewer services or features anytime. We'll automatically update software and manage patches for you. And now your data privacy is in the hands of your SaaS provider, not a faceless conglomerate like Google.
Why Now?
The hybrid work model isn't a trend coming soon—it's already here. Businesses need a way to efficiently communicate and collaborate across departments and zip codes, and our digital world relies on SaaS products. Every area of a company uses some form of software, including customer relationship management, human resources, billing, sales, email, and finances.
From Salesforce to Mailchimp and Slack, your company is likely already using SaaS platforms through software vendors. Rather than purchase those software licenses, SaaS offers a usage-based subscription that's customizable and less expensive than individually licensing.
Working with a SaaS Provider
When you partner with a SaaS provider like Level 3 Audiovisual, you'll pay a monthly subscription for us to handle everything for you. This includes integrating hardware and software, configuring accounts, and supporting your software as needed.
With a private server, it's our duty to manage all your software, passwords, control systems, and updates. If you don't have the resources to manage the infrastructure and applications yourself, a managed services provider takes the burden off your team's shoulders.
If your business is interested in software as a service, Level 3 Audiovisual is here to help. We're an AV services provider, rapidly evolving in the IT market here in Tempe, AZ and cities worldwide. Contact us here for a free consultation and to learn more about our SaaS options!