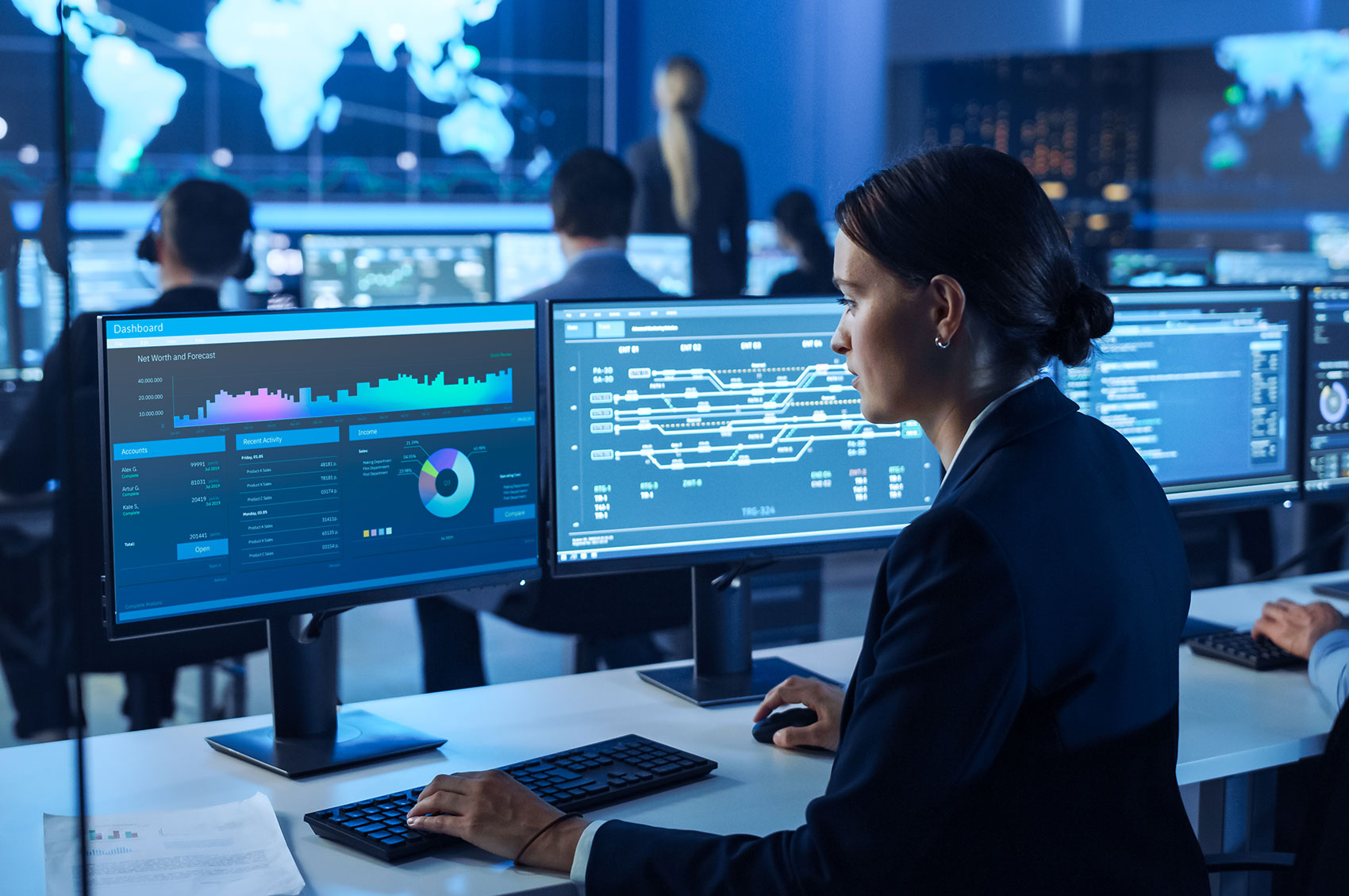 AV Technology Warranty and Maintenance 101
If your presentation system stops working four days before an in-house conference, you likely have better ways to spend your time than digging up warranty information and troubleshooting the source of the problem. Researching technology investments can be a hassle, but managing and maintaining them for years can be a big commitment. How do you ensure that your audiovisual (AV) equipment, in particular, runs smoothly for years to come? You don't have a crystal ball to tell you what's going to go wrong, but the next best thing is to partner with a service provider that will make sure you have the right plans and agreements in place. When a customer purchases and installs new technologies, they will receive warranty information and offers to maintain their new system. The customer, the manufacturer, and the service provider are three sides of the triangle that will keep your equipment running optimally. However, "that triangle is sometimes difficult to understand," says Mark Teifert, Director of Service and Support at Level 3 Audiovisual. Buyers may not know what's included in warranties or who will be responsible for what. Here is a simple breakdown of terms to make sense of it all and feel confident about the long-term care of your audiovisual investments.
Looking for an easier way to service your AV technology? Check out AV as a Service (AVAAS).
What's What
Here are some basic definitions of terms you are likely to encounter during a purchase discussion. It's important to note that warranties can vary greatly, even among products from the same manufacturer. And contracts and service level agreements (SLAs) can always vary widely from provider to provider. Warranty: The warranty is a commitment that the manufacturer provides to the buyer, detailing what they will repair or replace, under what conditions, and for what given length of time. Maintenance Agreement: This agreement specifies the ongoing services a provider will perform for a customer. SLA: This agreement spells out the services that a provider offers and their responsibilities.
What's Included
Warranty: A warranty includes the specific timeframes covered as well as details of the hardware/software that will be repaired or replaced. Maintenance Agreement: This includes information about what's included in a preventative checkup and the frequency of those visits, and it could include other agreed-upon services like maintenance of device subscriptions. SLA: This will include pricing, response times, the type of support provided, including remote, help desk, on-site, and break/fix. It can also set expectations for communication methods, as well as next steps and escalations.
Service Methods
Terms vary by provider, but an established provider will likely offer on-site service in most major cities and will partner with reputable providers in other areas. Some support may also come in the form of remote monitoring or phone and email support.
What Else a Service Provider Can Do
Even though the warranty is between the buyer and the manufacturer, a service provider can help you initiate a warranty claim. They can also keep track of equipment information, service dates and details, etc. so you don't have to.
How to Use Your Service Agreements
Prevention goes a long way and can often keep issues from arising before they disrupt work at your company. With most maintenance agreements, there's not a lot you have to do since the purpose of such a service is to take the burden off your organization. You probably want to be available during these calls in case the provider has questions or requires access to equipment. If a service issue arises, you can contact your support team via their specified channel. Sometimes you may simply need help troubleshooting. In fact, complete breakdowns aren't that common, and some of the most common issues need simple fixes like adjusting the power supply or resetting system reset.
Choosing a Service Provider
A quality service provider will be knowledgeable, experienced, accessible, and responsive. They will also be flexible in their offerings and in accommodating customer needs. They'll be willing to answer your questions about their services and work with you to find solutions and services that meet your organization's needs.
What to Expect from Level 3 Audiovisual
Level 3 Audiovisual provides a range of comprehensive support and maintenance services, customizing SLAs based on customer needs and goals. Even if there is not a Level 3 Audiovisual on-site technician in your geographic area, Level 3 Audiovisual has created partnerships with top-level service providers around the world to ensure the customer receives the same level of service and professionalism. Even though the warranty is provided to the customer by the manufacturer, Level 3 Audiovisual will help customers figure out whether an issue is covered by the warranty and will even act as the go-between between the customer and manufacturer. The Service Department offers a range of services, from ongoing on-site support to help desk support for basic troubleshooting and a customer portal for resolving complex cases. "At Level 3 Audiovisual, customer care is paramount," adds Teifert. "That also includes what I consider customer comfort. So much is put into fixing the issue—whatever the issue is—and that's important, but that's only half of what we do. The other half of what we do is making sure that customer goes, 'Ah, I know I'm in the hands of a professional—I know it's going to get done."
What's Next
If you have more questions about the maintenance and support of AV solutions, contact us or chat with us below! We look forward to hearing from you!