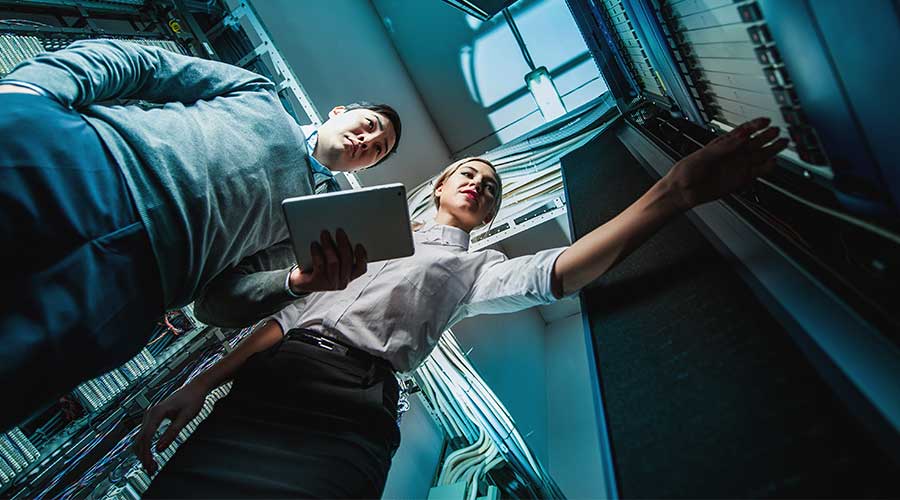 5 Ways to Protect Your Technology Investment
Have you ever purchased a new piece of personal technology—a smartphone or a laptop, for example—only to find out a few days or weeks later that a new and improved version is about to drop? In the fast-paced world of personal devices, buying the latest and greatest doesn't mean that your investment will stay that way for long. It can be frustrating to learn you spent top dollar for something that will be obsolete in a year or two. In the world of enterprise solutions, technology upgrades require huge investments and technology buyers are responsible for protecting a company's bottom line by spending money responsibly—not to mention being accountable to a whole lot of users. The last thing you want to do is fall into the trap of spending a lot of money on a system or technology that won't meet the organization's needs in the long-term. You can "future-proof" your investments—and avoid unforeseen and unnecessary upgrade costs down the road—by assessing legacy systems and existing solutions, outlining strategic goals and objectives, and researching technology solutions that can meet your current and future needs.
PREPARING FOR TOMORROW, TODAY
No one has a crystal ball—you can't make a perfect prediction about your company's future—but you can make technology investments flexible enough to weather potential technology disruptions and innovations. Here are five things to consider before you make a large-scale AV technology investment. See future proofed AV integration in action in this video about a health industry boardroom technology refresh.
Make solutions scalable. A scalable solution means it will be easier and more affordable to expand to additional rooms or accommodate new users. For example, you might start a conference room design with only microphones on the conference table. But at some point, as your team grows, you'll need microphones that can also pick up people who aren't sitting around the table. If you don't plan for growth from the beginning, you might not be able to accommodate it when it comes. A scalable solution grows with you instead of you outgrowing it.
Ensure hardware interoperability. The key is to minimize the expense of your upgrade path. Will your AV solution be able to connect to additional devices you might add down the road, such as microphones or enhanced screens? You need a system that meets your needs, but excessive and unnecessary customization can make it difficult and expensive to add components in the future.
Confirm cloud compatibility. The best, safest investment is a standards-based AV system that will support whatever cloud-based collaborations your company uses, including Skype, Zoom or WebEx.
Consider future needs. A technology roadmap that identifies strategic objectives, defines functional needs and priorities and outlines what you will need to stay competitive in the next three to five years, can help you make IT investments with confidence today and minimize upgrade costs down the road.
Develop a maintenance plan. Any AV solution you invest in will have related maintenance costs, but developing a plan for patches, fixes and preventative maintenance will help maximize the life of your systems and avoid choosing a solution that will become prohibitively expensive to maintain as time goes on.
Have you heard of AV as a Service? It could be the perfect fit for your organizaton.
THE VALUE OF FUTURE-PROOFING
Today's fast-paced, technology-driven marketplace favors leaders over followers, and the importance of wise, future proofed technology investments across all industries is not lost on IT decision makers. According to the 2016 Trends vs. Technologies Report from Capita Tech Systems in partnership with Cisco, 86% of IT decision makers agree that keeping up with technology trends gives their business a competitive advantage. Soliciting outside expertise can increase that advantage even further by helping you realize the short and long-term benefits that come from well-informed IT and AV investments.
Next Steps
Learn more about how a design build process led by an AV integrator can save you time and money while protecting your investment and preparing you for future growth and needs by contacting us or chatting with us below. We look forward to working with you!