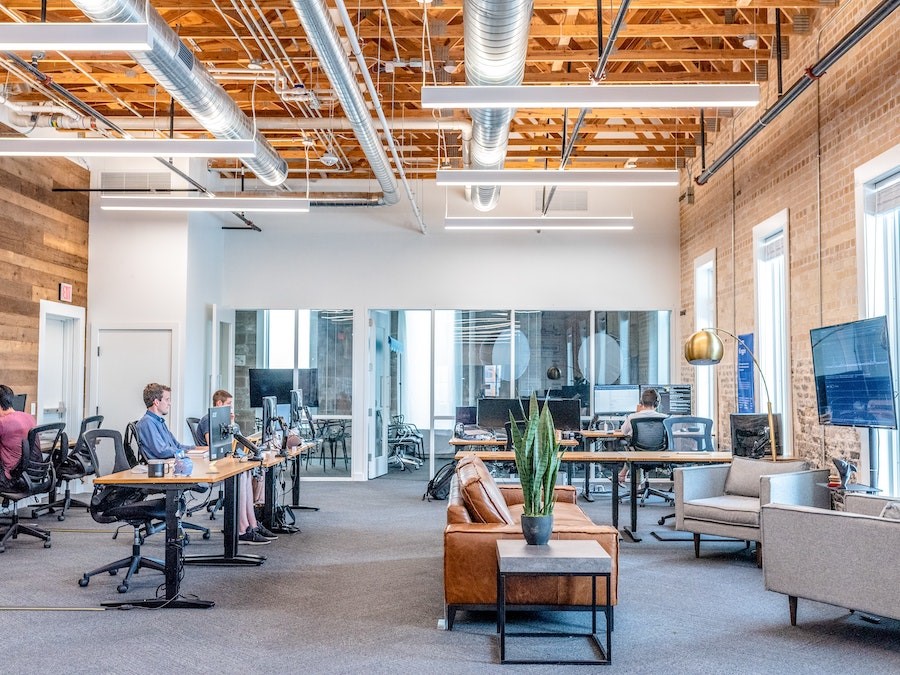 5 Benefits of Developing AV Standards for Your Enterprise
Is Your Conferencing and Meeting Infrastructure Keeping Up with Your Business?
Your business never stands still; it is always evolving and changing. Even if your business is stable and not high-growth, change is inevitable. Industries, partners, suppliers, and customers all evolve, grow, and change, and technology influences much of it. You may still do some business via fax machines, but is that tool as indispensable as it once was 30 years ago? The tools of your trade must grow and adapt with you.
One of your business's key tools is AV technology. Your meeting spaces, conference rooms, executive boardrooms, and training rooms all employ various communication and collaboration technologies to work internally and with outside constituencies. Is your business keeping up with the investments needed for today's collaboration? The right AV design and strategy can keep your Tempe, AZ, and worldwide facilities up to speed with the needs and speeds of today's business.
Keep reading below to learn more about how documented AV design standards enable your enterprise AV infrastructure to scale and adapt to current and future business challenges.
SEE ALSO: 5 Reasons You Should be Working with a Qualified AV Integrator
Agility
The word agile may be overused in technology and business, but agility and flexibility in your AV technology infrastructure are critical. Can your organization quickly respond or adapt to a change in the needs of the business? One example may be the new hybrid work model. Is your company ready for a model where a significant portion of your staff may only be in the office 40% of the time? Are your room systems set up to make remote employees as productive as participants physically in the meeting room? Are you able to upgrade your meeting spaces without having to restart with new hardware investments? Can you update a meeting space with a critical new feature without sending a technician to each one? A strategic view of AV design can address these questions.
Scalability and Rapid Deployment
Scalability is perhaps the next most overused buzzword in business, but it is a critical criterion in technology deployment. Does your meeting collaboration and communication technology – hardware and software – scale well? Is it easy to quickly deploy across a facility, multiple facilities, and even internationally? Do you have the documented systems in place to quickly deploy the same room setup in every location? If you want a scalable solution that's efficiently replicable across facilities in Arizona or the globe, documented standards for your enterprise means you won't need to reinvent the wheel.
Supportability
Support is critical for collaboration technology. Minutes wasted with highly paid professionals in meeting rooms suffering through failing connections or intolerable audio and video quality are a drag on productivity – and have real cost. Most organizations don't have enough onsite trained staff to support AV infrastructure. Remote monitoring and management capabilities can cure some of these ills by ensuring equipment health is monitored and potential issues are fixed before anyone walks into the room. Rooms built with advanced remote management capability can also be supported efficiently by offsite personnel when problems occur. With consistent, standardized room designs, remote support teams can more easily troubleshoot and fix issues.
Quality Assurance
How do you ensure quality and consistency across enterprise deployments? Documenting the standards that each space must meet and ensuring that quality testing is performed will yield consistent results. Is the sound level in the room appropriate? Can a Zoom room be called from another, and can it easily join a Zoom conference? Are voice communications clear and ungarbled? Are cameras for videoconferences positioned appropriately? Is there consistency in how staff can share content in the room, either wirelessly or via standard interfaces like HDMI cables? Documented standards and quality assurance testing can ensure that your teams can walk into any meeting space and have a consistent and productive experience, minimizing meeting disruptions and downtime.
User Experience
Sometimes when thinking about issues like scalability and support, the user experience of using these technologies is not considered – but it may be the most important criteria of all. No matter how incredible the feature set, no technology will improve productivity if the user experience is poor. Your meeting spaces should have a uniform, predictable layout and interfaces that are intuitive and easy to use. Meeting room collaboration systems should motivate your staff to use them often because they're easy and productive. If they're not, your workforce will use other tools that may do the job but result in slower decisions and lowered productivity.
Want to know more about how documented AV design standards can boost your company's productivity? Reach out to us here or click the chatbox below to connect instantly. We look forward to working with you.