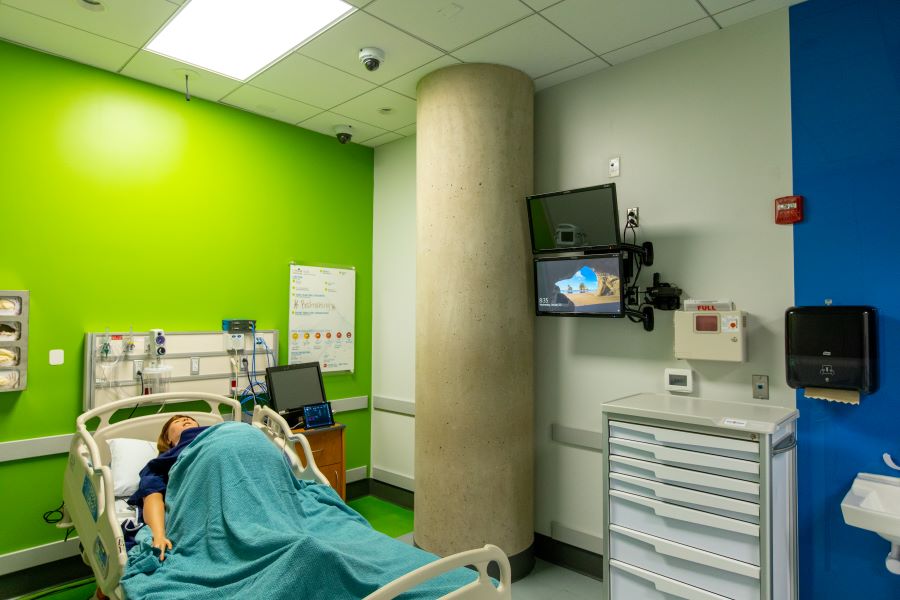 3 Medical Scenarios You Can Create in a Healthcare Simulation Lab
EXPOSE MEDICAL TRAINEES TO THE TYPES OF SITUATIONS THEY'LL BE FACING IN THE REAL WORLD
Simulation-based education is an advanced tool for educating and training a new generation of doctors and nurses. Medical simulation technology uses a combination of AV components, advanced simulation software, and life-like training manikins to create hands-on, interactive scenarios that medical and nursing students are most likely to face in real life. Medical schools, teaching hospitals, and nursing programs in Washington, D.C., and across the U.S. are coming to realize the unique benefits simulation-based education brings to the medical field.
Among other training purposes, simulation labs are used to train students in three common healthcare scenarios where students can benefit from hands-on practice: emergency medicine simulation, surgery, and clinical exams. Keep reading to learn more.
SEE ALSO: What Components Do You Need for a High Fidelity Medical Simulation?
Critical Response
Time is of the essence when a patient starts rapidly deteriorating, and a medical provider must initiate life-saving, rapid response protocols within seconds. And therein lies the benefit of emergency medicine simulation scenarios: medical and nursing students have the opportunity to demonstrate leadership, teamwork, and clinical judgment in a safe environment without placing actual lives in danger.
A new doctor or nurse who makes an error during a critical response situation is more likely to experience trauma that prevents them from delivering safe care with confidence in the future. In a simulated environment, students can act in high-stress, high-pressure situations and process the outcomes in a structured debriefing after the session. With practice comes improvement, and students will feel calmer and more prepared when the time comes to use their skills to save lives.
Surgery
Medical simulation labs can set up scenarios for procedures ranging from a caesarian procedure to open-heart surgery to gallbladder surgery. Surgery simulations are valuable because they offer medical students the opportunity to demonstrate procedural knowledge and technical skills.
In the control room, instructors can flag errors, write notes, and make annotations during the scenario. Real-time evaluation and documentation allow educators to assess whether individual students or teams need to review course material or participate in additional simulation scenarios to improve their skills.
Clinical Tasks
Simulations focusing on clinical tasks like IV and catheter insertion, gastric tube insertion, blood draws, medication administration, and other skills ensure that medical and nursing students have the competencies required to deliver safe care.
In the control room, instructors can display images (like X-rays or lab results) and play sound files (like the patient coughing or machines beeping) into the training room to add realism to the scenarios.
Level 3 Audiovisual brings to the table a unique blend of AV technology expertise combined with extensive industry knowledge of medical simulation technology and operations. Unlike other companies that design and build simulation centers, Level 3 Audiovisual provides a complete, custom solution from start to finish. To learn more, reach out to us here or start a live chat using the chat box on your screen.