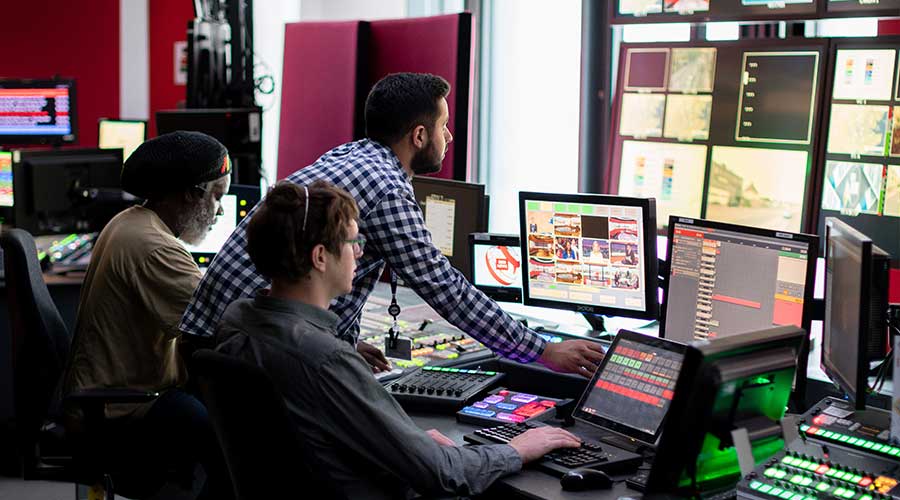 Tech Start-Ups Need Powerful AV. Here's Why
TECH START-UPS NEED POWERFUL AV. HERE'S WHY
When you hear the word "start-up," you might think of a small group of people toiling away on a protype in a basement or garage while they live off noodles and energy drinks. But in today's market, rather than being lean basement operations, technology start-ups are consistently ranked among the best places to work, thanks to high salaries and competitive perks. Many tech start-ups also have high valuations with capital to spend—the enterprise tech market, for example, is projected to reach $3.8 trillion this year. Investing some of that money in powerful AV technology can help successful tech start-ups stay at the top of the heap.
3 POWERFUL AV TOOLS EVERY TECH START-UP NEEDS
This year's tech start-up all-stars are doing everything from connecting corporate lawyers with opportunities for socially responsible pro bono work to providing point-of-sale software to marijuana dispensaries. Whatever your start-up's mission is, the right AV tools can empower employees to deliver it well. Here are three tools to consider.
Remote collaboration software. Remote work is on the rise everywhere. Seventy percent of employees around the world work from remotely at least once a week. For example, all the employees at Zapier, which provides web application integrations, work remotely. The company even offered a $10,000 "delocation package" to employees willing to move away from the crowded and expensive San Francisco Bay area where the company is based. The company saves an estimated $2 million a year by not having office space in San Francisco, but for start-ups with distributed workforces to continue to thrive, they need to support employees with the right AV tools for remote collaboration. Software solutions such as Skype for Business, Zoom, and Webex are designed to accommodate remote team collaboration. Solutions like Zoom Rooms pair software with existing conference room hardware for a fully integrated collaboration tool.
Digital content sharing. Many collaboration applications allow users to share files with each other within the app, but sharing files, documents, or screens with investors, shareholders, or other third-parties can be a challenge. Digital whiteboards allow both in-room and remote participants to see and annotate the same content in real-time, and then save that content once the meeting is over. Solutions like Google Jamboard can sync with users' Google business accounts (also known as G Suite), and solutions like Microsoft's Surface Hub 2 and Vibe provide integrated video conferencing capabilities along with digital whiteboarding.
Flexible microphone solutions. Employees have different work and presentation styles that require flexible work spaces and AV tools. Start-ups are often lively places, with employees moving between small group brainstorming sessions, to all-hands meetings with in-person and remote participants, to conference calls and video conferences with investors. Whatever the purpose of the meeting, clear audio is key to successful communication. Tech start-ups need reliable, flexible audio tools that ensure everyone is heard no matter where they are in—or out—of the room. Ceiling microphones provide discreet mounting options that won't clutter up conference spaces with wires or cables. And ceiling array mic solutions with beamtracking—such as the Parlé TCM-X from Biamp—or Steerable Coverage™—such as the Shure MXA910 ceiling array microphone—provide 360-degree coverage of any room, no matter how it is being used.
KEEP YOUR START-UP MOVING WITH EXPERT AV ADVICE
Tech start-ups have a lot to think about from raising money to delivering results to keeping employees productive and happy. An expert integrator can lighten your load by recommending, designing, and installing integrated AV solutions that keeps you and your company moving forward. Get started with a Level 3 Audiovisual expert today. Get in Touch