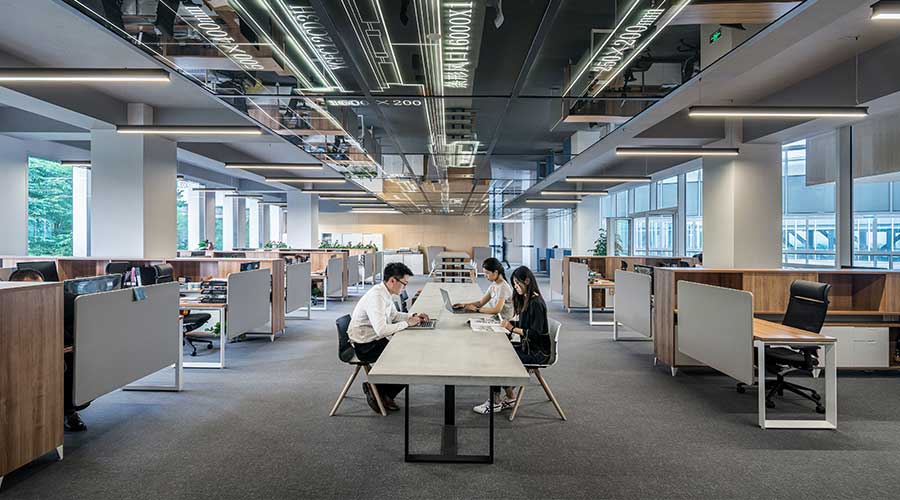 New Partnership Brings Level 3 AV to the New York Market
Level 3 AV Now Offers Standardized AV Integrations in New York Market
Combining AV integration with AV system commissioning is as brilliant as combining peanut butter with jelly, and Level 3 Audiovisual can now provide this winning recipe to AV clients in the New York market. By acquiring Mineola, NY-based Audio Visual Resources (AVR), Level 3 AV is positioned to deliver high-quality design and integration of AV and IT systems that meet rigorous industry standards. Keep reading to learn more about this perfect partnership and what it could mean for your AV integration projects.
A STANDARDIZED APPROACH FOR AV INTEGRATION SUCCESS
While the New York market is home to many AV integrators, a lack of consistent project standards has created inefficient project delivery that leaves clients frustrated and gives AV integrators a bad rap. Level 3 AV's New York-based team brings a new focus on zero defect installations to the market, backed by proven processes and a portfolio of successful AV integrations for clients around the country. "New York is one of the largest and most active AV markets in the world, and Level 3 having a New York office changes the game," said Jim Maltese, VP of Quality Standards for Level 3 Audiovisual. "We can now offer the Level 3 experience faster and at a lower cost because we are natives. And we still offer our testing and commissioning services, which broadens Level 3's offerings and improves the way we partner with other AV service providers." Those testing and commissioning services follow two standards, ISO 9000 and AV 9000, which help the newly expanded Level 3 AV team achieve this consistent quality across all AV integration and installation projects.
What is AV9000?
The AV 9000 standard is managed by a non-profit organization called AQAV. Level 3 AV is a long-time AQAV education partner, providing classes and trainings to help companies become AV 9000 compliant. Fun fact: AVR is the only firm ever to have received both the ISO 9000 and AV 9000 certifications! So, what are these standards and what does this new partnership mean for companies looking to implement AV integration projects? ISO 9000 is an international set of standards for quality management and quality assurance that can be used in any industry to monitor and maintain system quality and efficiency, as well as improve the client experience. AV 9000 compliance helps AV companies show their clients that they apply rigorous quality management standards and processes to all their AV integrations and installations. "What that means for our clients is, not only can we deliver complete systems on time and within budget, but we can often do so at a lower cost than other integrators because we don't have to account for all those hidden costs of poor quality," Maltese said. "It's a win-win situation." Level 3 AV ensures that every AV integration project they complete meets the highest possible quality standards. And by expanding their team into East Coast markets, Level 3 AV is better positioned to offer high quality, standardizes integration services to clients anywhere in the country.
One stop to shop
"The most exciting enhancement is that our clients in New York are used to paying extra for AV 9000 testing from a third party," Maltese said. "However, because Level 3 has so completely adopted the AV 9000 standard, our clients get that level of service included in all their projects. Combining Level 3's stellar reputation for delivering and servicing AV systems around the world with AVR's reputation for verifying that systems are delivered complete to the client is incredibly exciting. It redefines how AV is done." Are you ready to include quality integration, testing, and verification expertise behind your next AV project? Get in touch today.