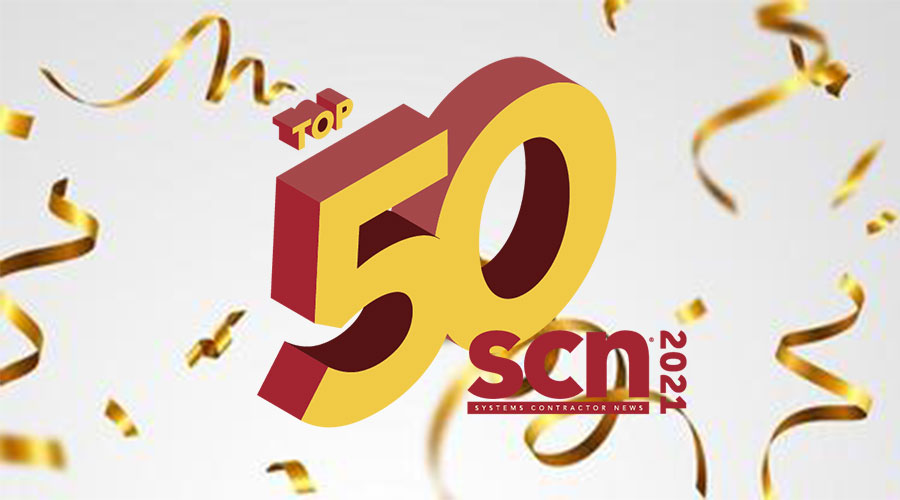 Level 3 Audiovisual Named 2021 Top 50 Systems Integrator by SCN
We are honored to announce that Level 3 Audiovisual is listed among SCN's top 50 systems integrators for the 8th consecutive year. This year Level 3 Audiovisual is ranked #37 and we are incredibly thankful for our clients and partners that helped us achieve this recognition.
Each year Systems Contractor News (SCN) releases a list of the top integration firms and serves as an important indicator of the state of the commercial audiovisual industry. This year marks the 2nd year that the COVID-19 pandemic has impacted this list due to an "incredibly unusual and unexpected" business climate.
While the last couple of years have been challenging, Level 3 Audiovisual continues to innovate and bring value to each of our clients that help meet the needs of this changing landscape. With a keen focus on the smart workplace technologies, Level 3 Audiovisual leads the industry with transformational managed services that help organizations align their technology solutions to their strategic goals and initiatives.
Level 3 Audiovisual has established a global reputation of quality and a passionate legacy of education for over 25 years. With continual improvement in our DNA, we look forward to helping our industry and clients evolve with the next generation of AV technology services and solutions.
See the full list of SCN Top 50 System Integrators here.
To find out more about Level 3 Audiovisual and how we can help you evolve your technology solutions, please reach out.
We would love to meet you!