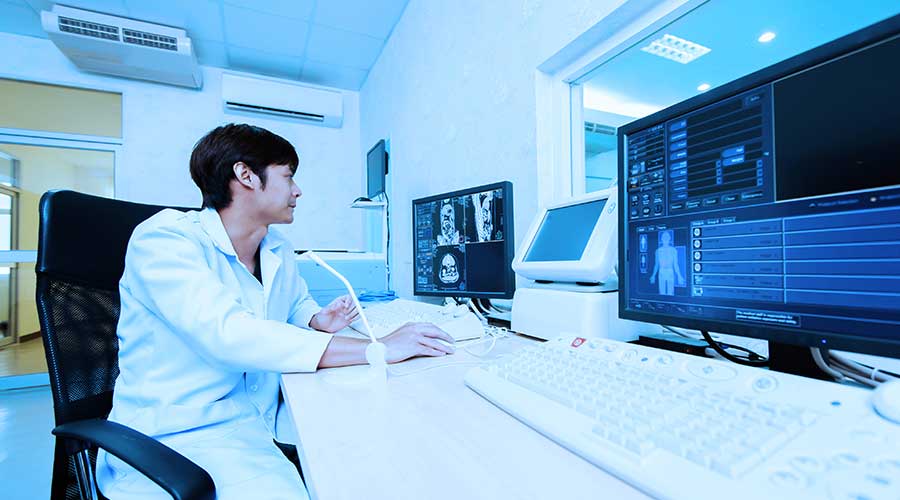 Is It Time to Upgrade Your Simulation Technology?
Just as medicine continues to advance, healthcare simulation—and the standards that govern it—are also evolving. It's important that healthcare organizations keep up, but how do you know when and what parts of your simulation technology should be upgraded?
HOW TO TELL IT'S TIME FOR SOMETHING NEW
Before you can decide how extensive of an upgrade your existing simulation AV requires, you need to know how to identify if and when an upgrade is required. Here are some symptoms of an aging or ailing simulation system:
Users wish it did more. Faculty, staff, administrators, and other users should continually evaluate the simulation system and make note of features and tools that don't meet their needs or expectations. Your audiovisual (AV) system provider or integrator might be able to address some of them. The rest will be critical data points when designing the next iteration of your simulation system.
You plan to scale. There are two components to successful scalability. The first is whether your current system can grow with your program as it expands and evolves. For example, your current AV capabilities may not support your plans to expand. The second component of scalability is whether your existing solutions are compatible with newer technologies. At some point, those older technologies won't be available for replacement anymore. If you are facing frequent compatibility issues, it's time for an upgrade.
You have trouble managing and maintaining it. If you don't have AV experts on staff who can help you maintain and update your simulation solution, consider upgrading to a system that is easier to care for and that offers ongoing management and maintenance.
If you have discovered that you need an upgrade, how do you decide what kind of upgrade you need?
RENOVATION VS. REFRESH: WHICH DO YOU NEED?
A refresh means replacing and upgrading outdated equipment that's part of your simulation system. Computers usually become obsolete in about five years, and the same is also true of your core AV systems. If your simulation system can support your projected growth but needs new peripherals or components, a simple refresh is enough to bring it up to date. A renovation not only upgrades components that need to be repaired or replaced, it also expands features and functionalities, enabling your system to be compatible with future growth and needs. A renovation is an investment. Taking shortcuts that don't address core shortfalls in your simulation system or improve user outcomes will ultimately cost more. To best plan for a renovation, you should: start documenting issues that impact the effectiveness of your program; assess whether or not your system can scale to meet your planned and desired system growth, and; get advice from experts and plan for the long term.
Next Steps
Whether you are undertaking a simple refresh or preparing for an extensive simulation renovation, input from AV experts is key to your success. The simulation experts at Level 3 Audiovisual are here to help. Reach out to us here or click the chatbox below to connect instantly. We look forward to working with you!