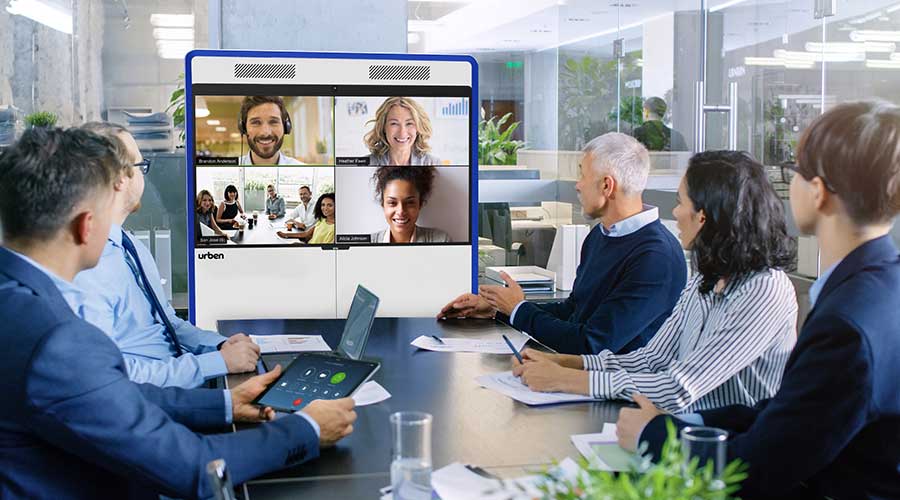 How to Make the Case for Better Video Conferencing
Is video conferencing at your organization up in the air and all over the place? Maybe some employees love to hop on impromptu video calls with just about anyone from anywhere—even when they're just down the hall. On the other hand, some resist turning on the camera or using video conferencing at all. You may see different departments favoring different solutions. If there is no consistent user experience and video conferencing has become a big hassle for your IT department, you'll want to make some changes. You know you want to provide an easy, standardized experience in your meeting rooms, small or large. But what do you do when executives don't make video conferencing a priority, don't understand the benefits, and don't want to set aside budget to solve your organizations collaboration issues? Start by gathering user and stakeholder feedback, researching and narrowing down your options, and then presenting the information to those who will make the final decision. State your case by beginning with the "why" behind the push for video conferencing.
WHY ORGANIZATIONS SHOULD INVEST IN VIDEO CONFERENCING
You already know why an easy-to-use, standardized video conferencing solutions makes sense, but it's important to let decision makers in on the long-term, big-picture benefits. Video collaboration:
Is cost-effective. Video conferencing has always been a good way to save on travel costs, but the rise of cloud and software-based solutions makes it more affordable than ever. Organizations also save on hardware, data storage, and real estate by accommodating a growing remote workforce.
Improves work. With video conferencing available in any room, from any device, employees are able to meet and work with more speed, efficiency, and accuracy. At a moment's notice they can show remote colleagues an asset, a product, a presentation, or whatever they may be working on and ask advice, clarification, or help. And that's just one use case.
Has more uses than ever. It used to be that video conferencing was seen as suitable for more formal staff, client, and executive meetings. However, now it's being used to support ideation, innovation, and employee engagement among all kinds of teams. Whether planned or impromptu, formal or informal, video conferencing is being used by nearly all departments, including tech support, production, and field service.
HOW TO PRESENT THE CASE FOR VIDEO CONFERENCING
Let stakeholders know you've done your homework, and ask those who already support video conferencing to help others get on board.
Identify stakeholders. Determine who will need to approve the video conferencing purchase. Learn what kinds of details they need before making a decision.
Explain the problem and solution. Share the user feedback, usage reports, and request for features you gathered early on. This way, you can explain to stakeholders how the problems will be solved with a new solution.
Document your research. Track which vendors or solutions you have researched, noting which features align with your requirements. Highlight your recommendations and write an explanation of your decision to share with stakeholders.
Justify the investment. In addition to outlining the benefits mentioned above, you will want to include a cost/benefit analysis in your business case that also includes tangible costs and benefits. With this analysis, you should include all one-time and recurring expenses. A qualified AV integrator can also help determine the expected ROI which can help with making that final decision.
NEXT STEPS
Not all video conferencing tools are designed for all spaces. If you're looking for ways to implement video collaboration in small meeting rooms, consider tools like the Crestron Mercury or the Polycom Trio. Both feature webcams and content sharing capabilities, or maybe another solution will better fit your needs. Reach out to us here or click the chatbox below to connect instantly with any questions or to get started on your video onferencing system!