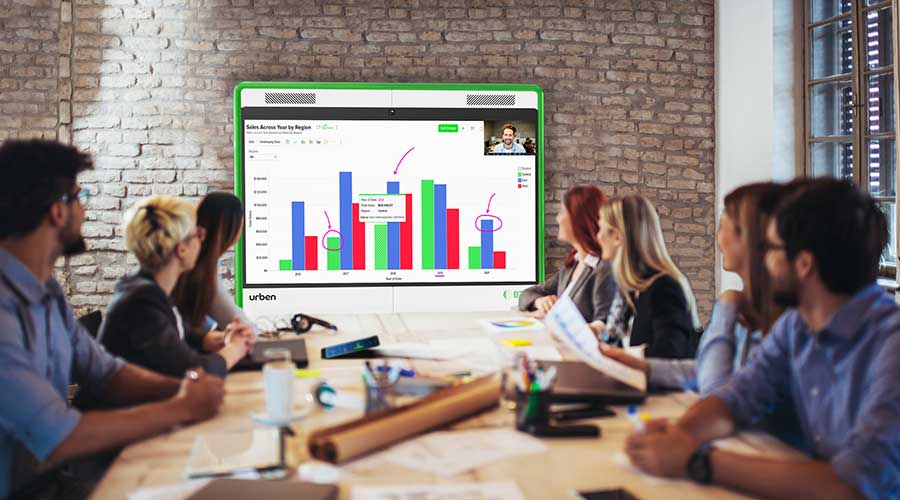 How the Experts Achieve Video Collaboration Success
Video collaboration in the workplace is more the rule than the exception. For example, 55 percent of organizations use Skype For Business—but not every tool out there will be the right fit for your particular needs and business case. Here are some best practices; to help you pick the right video collaboration tool and get the most out of it.
HOW TO ACHIEVE VIDEO COLLABORATION SUCCESS
Simple connectivity. Most employees conduct their personal lives on their phones and other personal devices; they want to do the same when it comes to their business lives. The most successful video collaboration systems allow people to easily connect any device to start sharing and collaborating. When employees can use their own, familiar devices for workplace collaboration; they are more likely to use the systems you have in place.
Intuitive workflow According to Zoom, 97 percent of business customers say ease of use is the most important quality for mobile apps, and the same is true of the apps and platforms you use for collaboration within your organization. To increase adoption, make sure your video collaboration platform includes workflows that are intuitive to follow; and make completing projects easier instead of harder. Remember, if it takes too long for employees to figure it out, they'll stop trying.
Automated experience. According to McKinsey, 60 percent of occupations have at least 30 percent of their activities that are automatable. Incorporating automation tools into your meeting spaces can simplify repetitive tasks and enhance your video collaboration experience. For example, you can install motion sensors that detect when someone enters the room; and automatically turn on your video conferencing system. Occupancy sensors can also detect when no one is in the room; and turn off systems such as lighting and HVAC to save energy. An integrated scheduling tool can also enhance your overall video collaboration experience; by allowing people to easily see what meeting spaces are available when and helping them schedule the space that best meets their meeting goals and needs.
Cultural adoption. Video collaboration is the norm in today's workplace, but that doesn't mean everyone is comfortable using it. Instead of assuming every employee is comfortable in front of a camera; companies with successful video collaboration empower employees to use their collaboration systems and feel confident doing it. Leadership buy-in, trainings and opportunities to practice will all help video collaboration become a natural and stress-free part of your company culture.
NEXT STEPS
So, how does your video collaboration system measure up? Are you positioned for success or is it time to consider a new video collaboration platform that will move you closer to success? Level 3 Audiovisual partners with manufacturers including Skype for Business, Zoom, WebEx, BlueJeans, Cisco and Polycom to help every company meet their collaboration goals. Reach out to us here or click the chatbox below to connect instantly. We look forward to working with you!