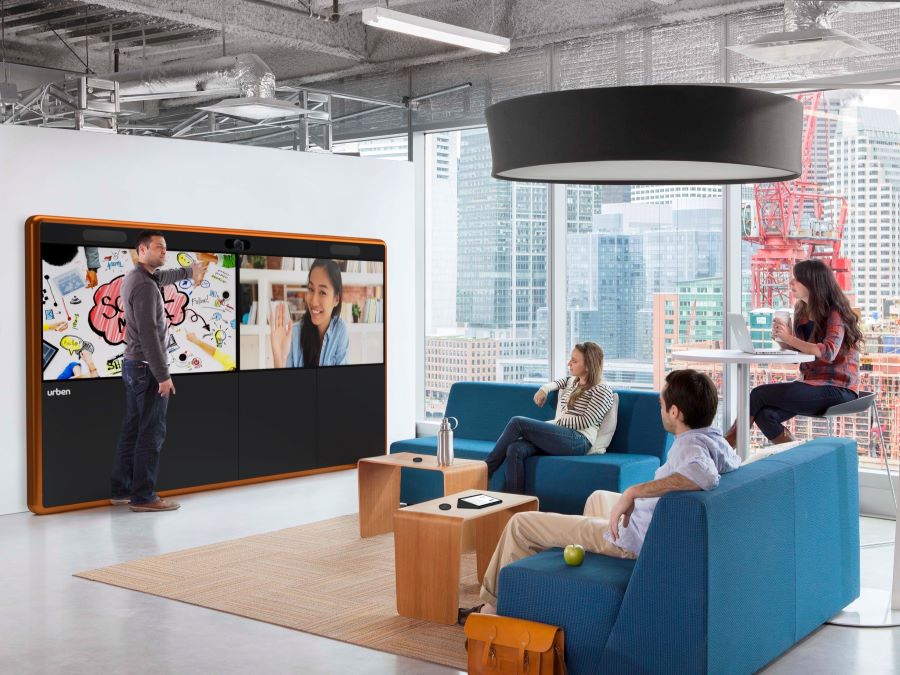 Higher Education Solutions: How to Plan a Hybrid Classroom
Learn more about the practical solutions you need to support in-person and remote learning
The "hybrid workplace" is getting a lot of public attention these days, but it's not the only industry undergoing a massive paradigm shift in the post-pandemic landscape. The future of colleges and universities is heading in the same direction as the workplace.
SEE ALSO: SaaS and Managed Software as a Service: What's the Difference?
The hybrid classroom is one that supports a mix of in-person and remote students. A hybrid model has multiple benefits for students and teachers alike:
It allows classrooms to diversify and support a more geographically dispersed community
It helps keep students and staff safe and healthy as coronavirus infections persist
It offers flexibility to students juggling work, school, and caretaking responsibilities
For all their benefits, hybrid classrooms come with immense challenges to find equitable solutions that support all students, no matter where they're located. Below, we offer some guidance for key areas of consideration when planning hybrid classrooms in Phoenix, AZ, and other U.S. higher education facilities.
Audio and Video Solutions
There's no room for error when it comes to audio in a hybrid classroom. Students require clear, intelligible sound to hear the instructor and other classmates during lessons and discussions. A microphone and speaker setup that captures the instructor and in-person class participants is crucial to creating a constructive learning environment.
Video is an important consideration as well. A multi-display arrangement is beneficial to dedicate one screen to showing remote participants, with additional screens for lecture notes, presentations, and other course materials. Hybrid classrooms also require a camera setup to allow virtual students to see the instructor and class. Cameras with a 360° view and PTZ (pan-tilt-zoom) features are a good choice to ensure that remote students can easily see and respond to their teacher and peers.
Student Devices
In mixed classrooms, all students need personal devices like laptops or tablets for in-class and at-home participation and assignment completion. Hybrid classrooms should be designed with a bring your own device (BOYD) infrastructure to allow in-person and remote students to join the classroom's network and connect via breakout rooms, private chat, and collaborative writing documents.
Video Conferencing Technology
The hybrid classroom is dependent on video conferencing software like Zoom or Microsoft Teams. There are several key features your conferencing software should have to be effective in the classroom. Screen sharing, support for multiple devices (Mac, Windows PC, Chromebook, Android, iOS), recording and transcription, scheduling, and web browser access ensure that participants can access class calls easily. Additionally, look for software with moderator tools like breakout rooms, private chat, closed captioning, and virtual hand raising that help instructors guide sessions and give equal attention to remote students.
Student Engagement and Collaboration Considerations
One of the leading challenges in hybrid classrooms is creating a learning environment that engages in-person and remote students equally. Mixed classrooms require technology tools that encourage peer-to-peer and peer-to-instructor connections, like digital whiteboards, virtual chat, online discussion forums, virtual breakout rooms, and collaborative writing platforms (like Google Docs). These digital tools create inclusive spaces where students can actively collaborate on assignments and discussion topics.
Level 3 Audiovisual is here to help you improve engagement, interaction, and performance in the classroom with robust educational technology. Schedule time to talk to our team by connecting with us here.