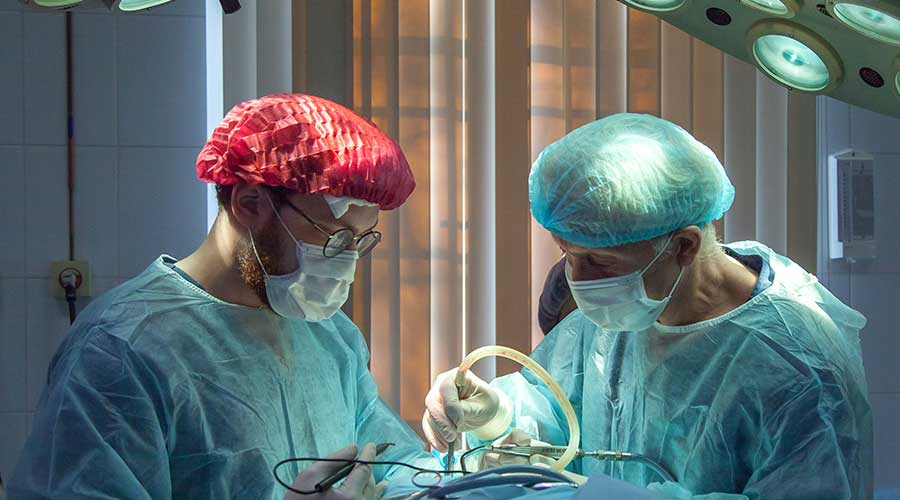 Expert Advice for Mapping Your Healthcare Simulation Training
For many careers and professions there is a clear path to get from where you are to where you want to be. If you want to be an engineer, you get an engineering degree. If you want to be a doctor, you go to medical school. But if you want to be a simulation technician or simulation operations specialist, the way forward is a little less clear. There is no standardized degree, certification, or educational path for simulation specialists, and people come to simulation from a variety of backgrounds including nursing, emergency response, IT, and administration.
That means education and training requirements can vary greatly. There is no one-size-fits-all education pathway for simulation technicians, which is why the simulation experts at Level 3 Audiovisual advocate developing a personalized education matrix pathway. In the webinar "Creating an Education Matrix Pathway for the Simulation Specialist or Technician," Scott Atkinson, Director of Healthcare for Level 3 AV, outlines steps sim techs can take to start creating an individualized education plan. Keep reading to learn more.
BUILD A PERSONALIZED EDUCATION MATRIX IN 3 EASY STEPS
Step 1: Document your current position and past experience. The first step to determining what additional training you need is to outline the requirements of your current position. What is your job description, and what are the needs of your sim lab? Now think about "critical markers" in your past education, training, and work experience that line up with your current job requirements. What training or education do you have that relates to healthcare simulation? What kind of IT or AV experience do you have? Have you worked in other areas of healthcare? Finally, identify the gaps between the experience and skills you have and the training and skills your current job requires.
Step 2: Identify resources for the additional training you need. While a four-year degree is usually not necessary for someone coming to healthcare simulation from a related field there are plenty of certifications, trainings, and other educational opportunities. These include industry events such as SimOps and SimGHOSTS, as well as more formalized standards and education tracks from organizations such as the Society for Simulation in Healthcare (SSIH), the International Nursing Association for Clinical Simulation and Learning (INACSL), and the Association of Standardized Patient Educators (ASPE). Researching industry standards can help you identify additional skills you might need, but the key is to find the opportunities that meet your specific needs.
Step 3: Build your matrix. Now it's time to design your personalized growth pathway, with the emphasis on personalized. If you are coming to simulation from a nursing or EMT background, you may not need a course in medical terminology, but you might need training on using manikins or working with an IT network. IT specialists coming to simulation might consider job shadowing a sim tech to learn more about effective debriefing techniques and basic life-saving procedures. For someone coming to simulation with no job experience at all, one of the available degree courses could be the best option. For more insight into the value of a personalized education matrix, as well as education best practices and lessons learned from your peers in healthcare simulation, watch the full webinar on demand. If you're interested in becoming part of an working group to formalize the personalized education matrix for simulation technicians and simulation operations specialists, contact one of the simulation experts at Level 3 Audiovisual today.