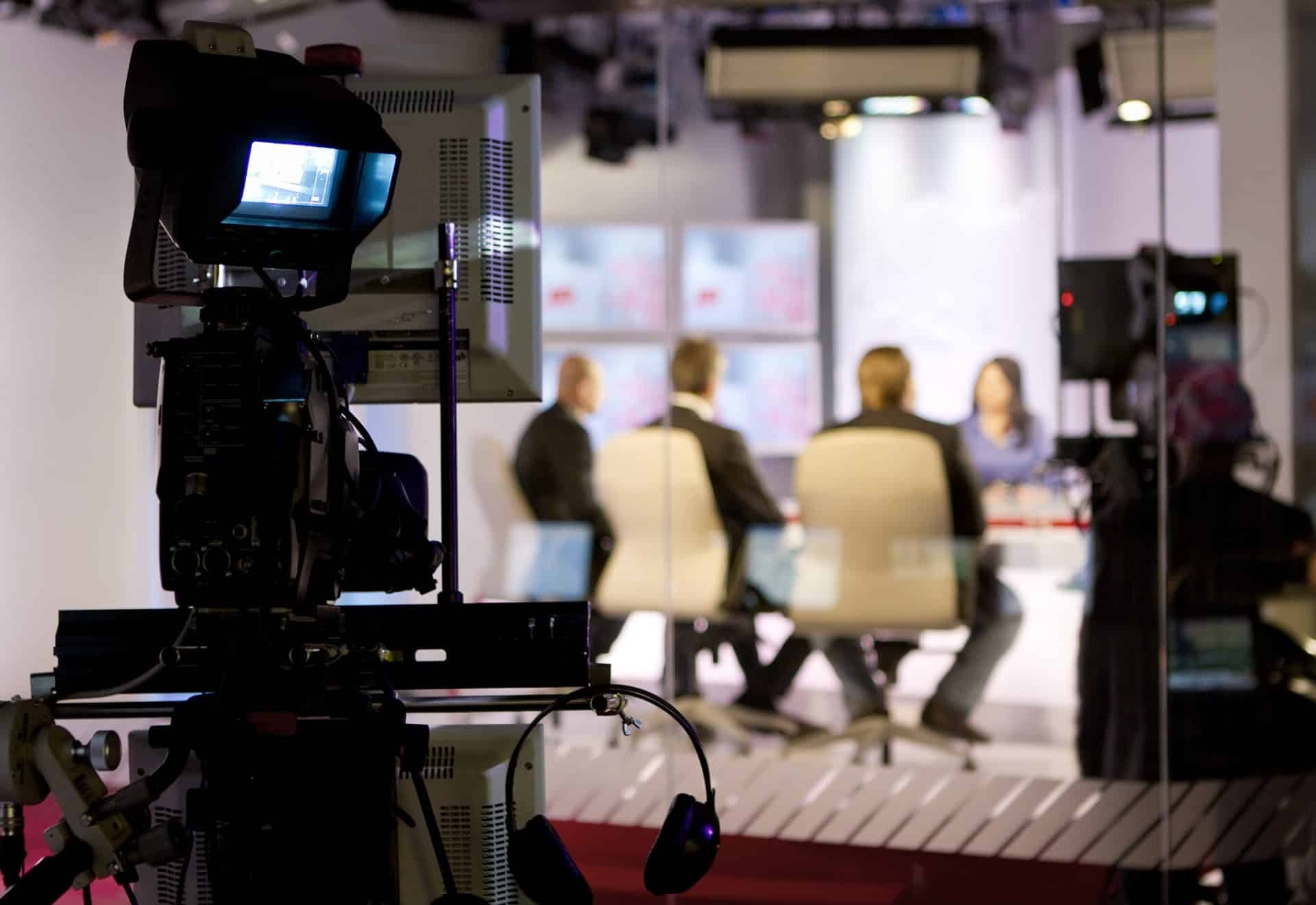 Broadcast TV Video Walls
Broadcast TV video walls can be seen on just about any channel nowadays. Whether it's a red carpet event, a news station, sports, or a game show. Video walls are becoming common place in broadcast television and interacting with them is now a common occurrence.
One of the many concerns with video walls, especially in regards to ones being shown on broadcast TV, is color accuracy. When you start combining multiple LED panels in an array, color shifting and variances become very apparent. Have you ever walked down the aisle at a retail store and noticed the color variances on all of the televisions? It's the same principal with LED video walls for broadcast tv.
Broadcast studies are risking losing color consistency across those panels unless they have been properly calibrated. Samsung recently revealed it's new UDE-S series, 55-inch direct-lit LED video wall display panels specifically made for broadcast TV and color accuracy. The panels come with advanced factory tuning, innovative hardware and calibration tools for the user to make adjustments on the fly.
Samsung doesn't just offer "Samsung Colour Expert", a powerful free software program that ships with every video wall. It goes one step further by calibrating and tuning each panel before it ships to the broadcast studio. This ensures your video wall has a color uniformity of more than 90% right out of the box.
The Samsung UDE series also operates at a low temperature range of 2,800-6,500 degrees kelvin. While typical, conventional digital signage panels offer a color value temperature of 10,000 degrees kelvin. What this means to the broadcast studio is a flexible, low temperature operation that expands choices and enables adjustment of color expression depending on each studio's lighting situation. Providing an impeccable graphical representation that is true to life and color is Samsung's ultimate goal when calibrating video walls for broadcast TV.
Quickly change the temperature of your video wall with the newly-developed home menu on the UDE-S series. Being able to quickly adjust and locate frequently used settings so transitions from content types are not noticed is imperative to broadcast studios. With pre-calibration already setup in the menu system, it's a breeze to simply change the color temperature as well as change the colour space values of the (R/G/B) and fine-tune the white balance. Samsung put a lot of attention into the user-friendly interface for convenient updating and customization of picture settings for real-time content formats. This gives the video wall a better overall performance during broadcasts.
The Samsung UDE-S series video wall has superior performance and clarity with a high brightness of 700 nit creating an immersive, brilliant true-to-life experience. Boasting a stunning 3.5mm bezel-to-bezel screen design, it employs the narrowest bezel in the video wall industry. This seamless, ultra-thin bezel design keeps the viewers' attention focused on the video wall content rather than the space between the displays. These video wall panels are designed for 24/7 operation, can support dynamic content with a consistent picture quality and keep accurate, color presentation throughout. Making it ideal for round-the-clock, busy newsrooms and studios.
The Samsung UDE-S video wall offers a truly all-in-one video wall solution. Offering the ability for users to create, deploy and manage an array of content without the need for external PC's or devices. The Samsung UDE-S comes with it's own media player built-in. Boasting a powerful Quad Core CPU, embedded chipset and 3rd generation SSSP it can streamline your digital content operation and improve your total cost of ownership over time. This results in content managers being able to quickly share content with target audiences right out of the box. The software behind the content management is Samsung's very own MagicInfo S3. It's compatible with a wide range of video, text and images in a variety of file formats and sizes. Users in the MagicInfo S3 will enjoy it's user-friendly layout as well as an extensive library of widgets, stickers, stamps and font styles to create truly unique and stunning content.
We think the best part about the Samsung UDE-E Series video walls are the super slim, easily configurable wall mounts. Sporting an industry leading 39mm depth, these mounts are super easy to install and calibrate so your video wall looks smooth and seamless. Since the wall mounts are sized to the dimensions of the video wall, users can install the mount first and then fit the video wall into it. This user-friendly design and engineering eliminates any need for measuring the wall mount and adjusting for gaps. With three-dimensional axis tuning, including x-axis (up and down); y-axis (left and right rail movement) and z-axis (the ability to push and pull outward), its very easy to not only align the panels, but to access them for immediate servicing. This easily adjustable mounting solution prevents gaps and keeps dimensional consistency. We think it's an amazing solution for broadcast video walls.
Are you ready to start your video wall journey or still have questions? Reach out to our friendly, tech savvy team and let us help you narrow down your decisions!