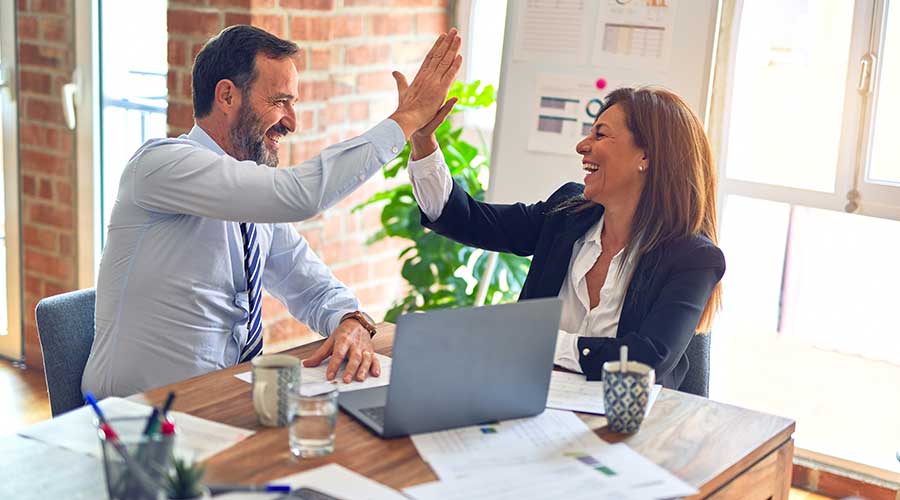 Benefits of State Contract Preferred Vendors
If you've ever bought a house, planned a wedding, or organized a large corporate event, you've probably consulted a list of preferred vendors. Preferred vendors are service providers who have been vetted by a realtor, a wedding planner, or a venue—for example—and are recommended for superior service—and because of their partner relationships they often offer superior pricing as well. For large entities such as state and local governments, universities, or corporations, using preferred vendors has the added benefit of amplified buying power. By purchasing a large volume of goods or services from a preferred vendor—for example, laptops for every city employee or catering for every university event—the price comes down as the volume goes up. Governmental and educational entities in the state of Arizona can realize the benefits of doing business with preferred vendors by soliciting quotes and proposals from companies through the State Purchasing Cooperative.
WHAT IS AN ARIZONA STATE CONTRACT?
Vendors such as Level 3 Audiovisual who have Arizona State Contract numbers and are included on Arizona's preferred vendor list have been vetted and qualified and are registered with the Arizona State Procurement Office. Based on their market research, the state feels these preferred vendors provide the most convenient, cost-effective service. They also often offer additional perks to clients who access their services through the State Procurement Office, such as dedicated service and support personnel and expedited trouble-shooting or repair timelines.
WHO USES AN ARIZONA STATE CONTRACT AND WHY?
The state government of Arizona as well as any Arizona political subdivision such as cities, counties, school districts, special districts, and Tribal Nations can become members of the State Purchasing Cooperative and access the State Vendor List. If your organization falls into one of these categories and is not currently utilizing preferred vendors who hold Arizona State Contracts, there are some key benefits you could be missing. Learn more about the vetting process to qualify as a preferred vendor. Preferred vendors offer convenience. You could spend the time and effort researching vendors ad comparing prices or you could bypass all the work and take advantage of a list of vendors who have already been vetted and approved. You'll also save time negotiating and drawing up contracts since preferred vendors operate under a Master Service Agreement (MSA) already approved by the state. The prices negotiated in the MSA are also almost always lower than those from outside competitors. Since preferred vendors usually provide similar goods and services to various entities under the MSA, they can leverage bulk purchasing for better value. For city and county entities such as libraries and public schools operating on fixed budgets, time and money savings really matter. Preferred vendors are more available. Being a member of a State Purchasing Cooperative is similar to being a member of a frequent flier program or customer loyalty program: it comes with perks. Preferred vendors can offer service and support staff assigned specifically to MSA partners, faster equipment repair or replacements, and specialized, dedicated equipment. For example, if your city government office uses the same kind of laptop for every employee, a preferred vendor may keep a few of those laptops in reserve so when something breaks, it can be addressed immediately without a separate, time-consuming procurement process. Large-scale contracts mean increased variety. Perhaps you represent a university looking to upgrade audiovisual equipment in your classrooms. Researching vendors and negotiating contracts on your own means you may have limited technology to choose from due to price limitations or equipment being backordered or otherwise unavailable. Through a State Purchasing Cooperative such as the one in Arizona, all relevant vendors will be automatically notified when you release a request for bids or proposals. You'll have more vendors to choose from and, thanks to the power of the MSA, they'll have a wider variety of technology to offer you.
Next Steps
If you are a government entity looking for audiovisual consultation or installation services, we can help. We are proud to be an Arizona State Contract holder included on the State Purchasing Cooperative's approved vendor list. The Level 3 Audiovisual Arizona State Contract number is #ADSPO17-184597. If you are not currently a member of the Arizona State Purchasing Cooperative, learn more about joining today.
Have Questions? Reach out to us here or chat with us below! We looking forward to talking with you.