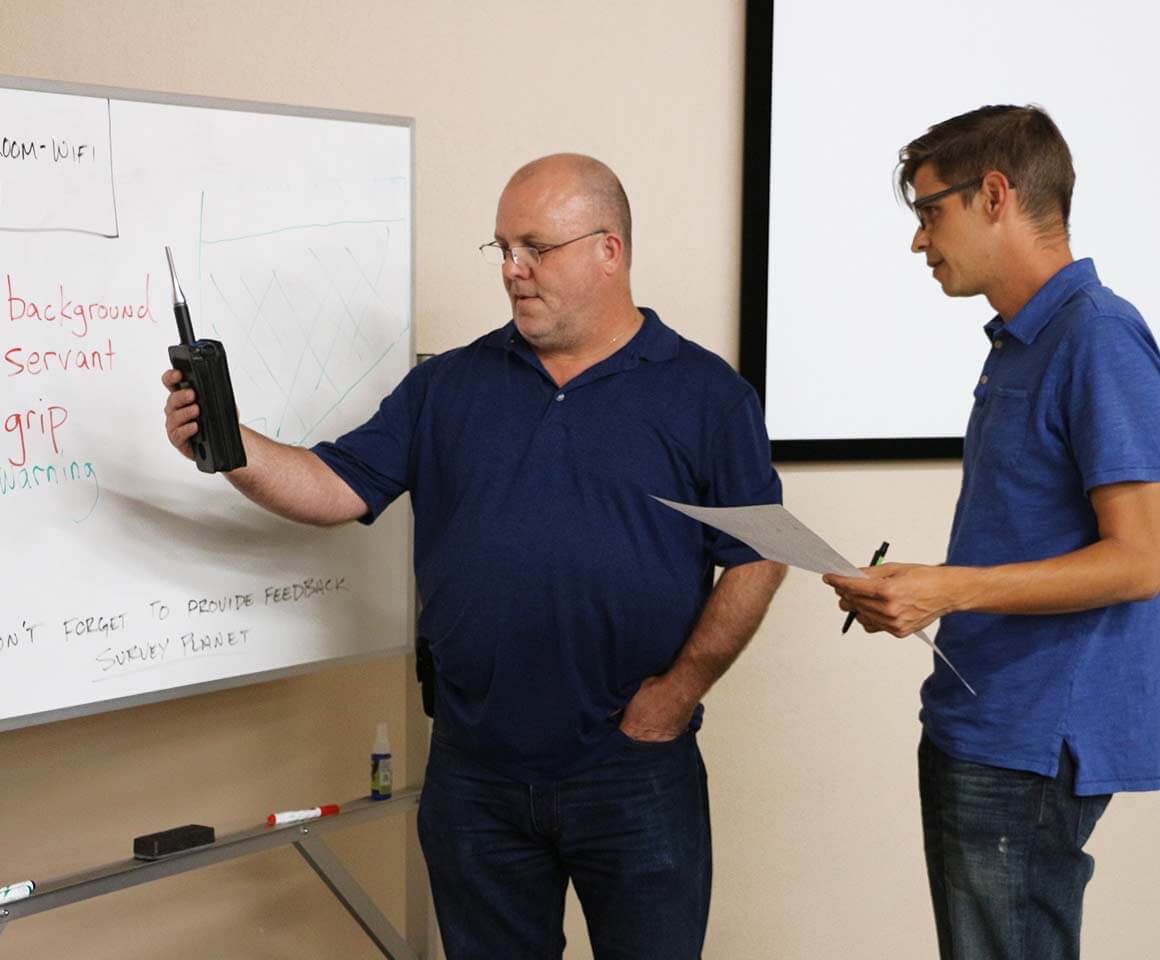 AV9000 Quality Assurance & Training with Level 3 Audiovisual
Along with the productivity-boosting benefits of the increasingly connected technologies we use at work every day comes added complexity. Those sleek new videoconferencing, audio visual networking, video display, audio systems, and collaboration tools require a thoughtfully engineered system design that provides ease of use on the front end, while managing advanced hardware integration on the back end.
Given this rapid and ongoing advancement of audio visual technologies, the audio visual integration industry has recognized the need for a quality management system akin to the internationally recognized ISO-9000 standards that have proven successful in other technical and manufacturing fields.
Subsequently, the Association for Quality in Audio Visual Technology (AQAV) has developed the AV9000 standard. A complete system of audio visual quality assurance practices, AV9000 is improving the performance outcomes of enterprise AV across a multitude of applications.
What does AV9000 Compliant Mean?
The AV9000 quality assurance system provides metrics for audio video design and implementation, with checklists managing every key milestone of a project's development. This establishes an auditable standard, which is intended to ensure quality, manage information, and bring about continual improvement throughout an organization's practices.
AV9000 compliance means that an audio visual installer has adhered to this process, and is committed to providing customers with exactly what was ordered, on time, with no defects. The customer-centric focus of AV9000 installers shows a commitment to quality, training, and the ongoing management of best practices to get the job done right.
By establishing an AV9000 quality policy, procedures are systemized to ensure design and installation of AV systems that are complete, perform at levels as intended, and are ready for use by the client. Before delivery to customer facilities, project equipment is racked, terminated, tested, and commissioned according to checklists that verify every technical and user-related detail. From tightening screws and checking cable bend radiuses through to the complex technical analysis of microphone levels, video playback standards, and control systems implementation, every element is meticulously accounted for in a complete and operation-ready system.
How AV9000 Can Save Enterprise Clients Money
The quality assurance mechanisms provided by AV9000 can help to reduce costs associated with installing, using, and maintaining audio visual technology. A reduction in project delays and a decreased number of fixes required after system completion means that a facility can be used more quickly and with less downtime for service and maintenance work.
Audio video quality assurance also helps to eliminate errors and omissions discovered at the last-minute, which prevents the added cost of rushed orders and additional labor hours. This also reduces problems further down the road, when little-used functions are needed for use, since all performance deliverables were addressed from the beginning.
The streamlined processes used by AV9000 installers can also reduce the amount of operator and user training time, as the system is ready to go as intended from the start, and users only have to be trained once. No need for further instruction when unanticipated changes have to be made.
AV9000 Training For Media Managers & Enterprise Level IT/AV
Bring the quality assurance standards of AV9000 to your own audio visual practice with Certified Quality Technician - AV (CQT) training provided by Level 3 Audiovisual. Gain the skills to conduct audio visual quality assurance audits, and discover the benefits of improved systems operations and increased end-user satisfaction.
Next Steps
Through Level 3 Audiovisual, corporate media managers, enterprise AV managers, and AV integrators who want to be trained in AV9000 will now have a West Coast option rather than flying to the East coast where AQAV is headquartered. Click for more info on getting your AV9000 Certification through Level 3 Audiovisual. Have questions? Reach out to us here or chat with us below!