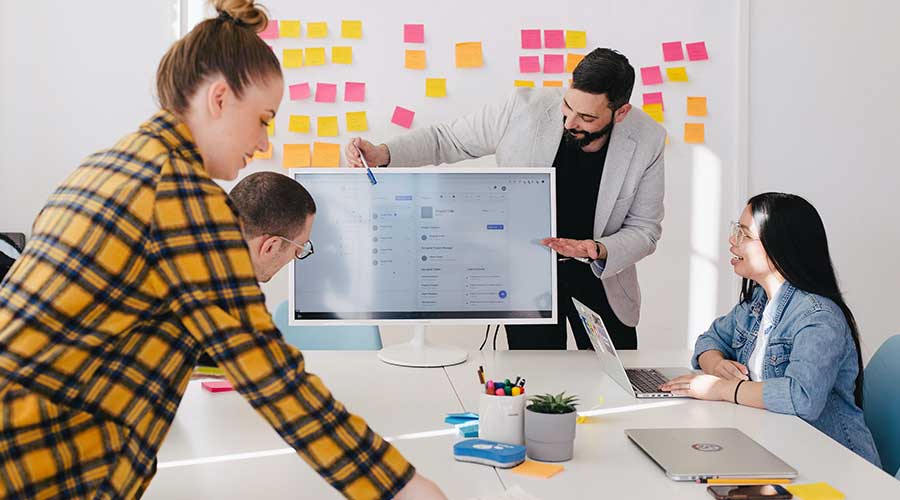 5 Presenter Personalities and the Best Boardroom Tech for Each
HOW TO CHOOSE BOARDROOM TECHNOLOGY THAT LETS YOUR STYLE SHINE
You might know a car enthusiast who dropped a lot of cash on some fancy rims or a movie buff who invested a little extra dough equipping a killer home theater, but when was the last time you heard someone bragging about tricking out their corporate boardroom? When it comes to meeting spaces, companies often try to get by with the bare minimum in audiovisual solutions, but without the right boardroom technology, you could end up losing more time and money in the long run.
"Without easy-to-use technology that's right for the space, you may be throwing away 10 minutes of productivity for each person in every meeting," said Jeff Bethke, VP of Engineering for Level 3 Audiovisual. "What is their time worth? It can be thousands of dollars wasted, or millions of dollars, depending on the size of the company." Boardroom conference equipment that is difficult to use also costs you the goodwill of employees who get frustrated when it doesn't work the way they expect it to. "It's how people expect to be able to work and be productive," said Jeff. "If you can get an idea across in a chat or a screen share or have a productive meeting that only takes half an hour versus an hour because you have the right tools, that's huge." Whatever your managers' or executives' preferred meeting and presentation style, there is a technology solution that can satisfy their needs and help them work smarter. Below are five presenter personalities and the boardroom tech that fits them best.
WHICH MODERN BOARDROOM TECHNOLOGY BEST FITS YOUR MEETING STYLE?
NEXT STEPS
Chances are you've taken enough personality tests to know most people probably don't fall into just one presenter category. But never fear, you can have your boardroom technology and eat it, too. Let us help you combine all your favorite collaboration features and tools into an integrated and functional solution perfect for your users and your space. Reach out to us here or click the chatbox below to connect instantly. We look forward to working with you!