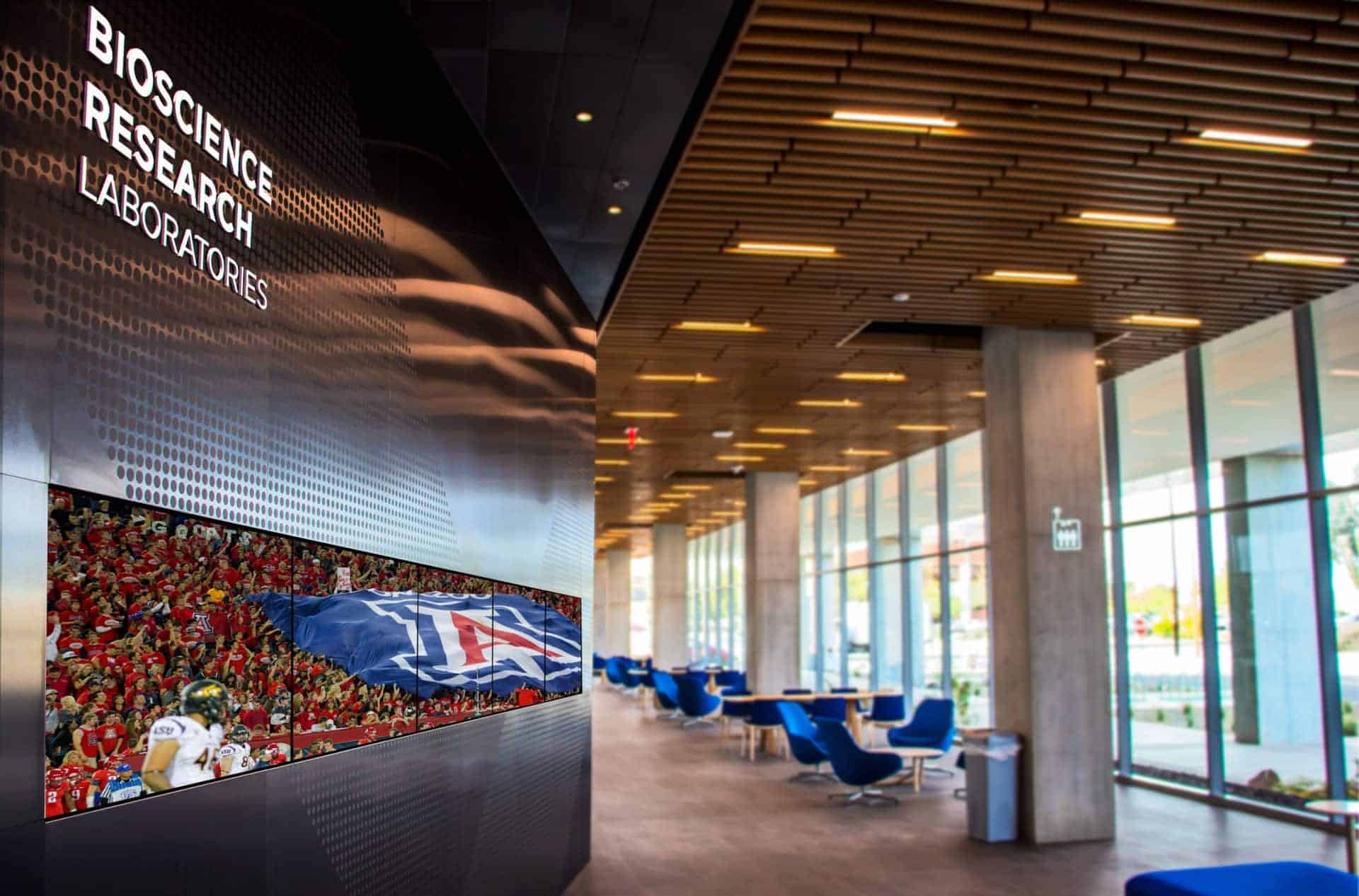 Three Advantages of Utilizing LED Technology for Your Video Wall
LED VIDEO WALLS ARE VERSATILE AND RELIABLE
Video walls are an increasingly popular tool for digital signage, internal and public communication, command and control centers, retail advertising and promotion, and much more. Several display technologies can be used for them, much like the types of choices one might have for displays in company conference rooms.
LED panels are an excellent choice for a video wall display in many applications. There's a reason LED technology has taken over the TV display market, and many of the same advantages carry through for video wall applications. If you are considering a large format display project for your Phoenix, AZ company, keep reading below for three reasons to go with an LED video wall.
SEE ALSO: Optimize Commercial Content Display With a High-End LED Video WallOptimize Commercial Content Display With a High-End LED Video Wall
High Brightness and Resolution
Direct view LED panels have very high brightness and contrast ratings, making them ideal for bright spaces and outdoor use. High resolution is essential in some applications like control rooms and medical observation, to name two. LED panels are available in various pixel pitches to facilitate high-resolution images and video for high-graphics applications. Precise dimming capability allows for excellent picture quality and color reproduction across a large wall without washout and makes information more readable by reducing "bloom" around text.
An Uninterrupted Canvas
LED panels have no bezels and can be constructed for a seamless look that allows for a vast, uninterrupted display canvas for your material. Alphanumeric content, graphical content, and video looks smooth like it was on one giant display. With the aforementioned multiple pixel pitches available, you can tailor your wall depending on what's to be displayed, the size, and the viewers' distance.
Reliability, Efficiency, and Versatility
In any kind of application, LED technology generates light efficiently. LED panels create less heat, promoting longer life for all the electronics within. Heat reduces electronic equipment life, and video walls may be on as much as 24/7. Along with reduced heat generation comes efficiency; LED panels are more eco-friendly compared to alternatives.
LED technology allows for more versatility for creative applications. They can be installed in curved arrangements, non-rectangular shapes, and other ways that are impractical with other display technologies. The increased design and installation flexibility allows greater creativity for your messages and a way to capture viewer attention.
Are you considering a video wall project? Level 3 Audiovisual is a full-service audio-visual system integrator with deep experience in all aspects of video walls, digital signage, and their use in specialized applications.To learn more, reach out to us here or click the chatbox below to connect instantly. We look forward to working with you.